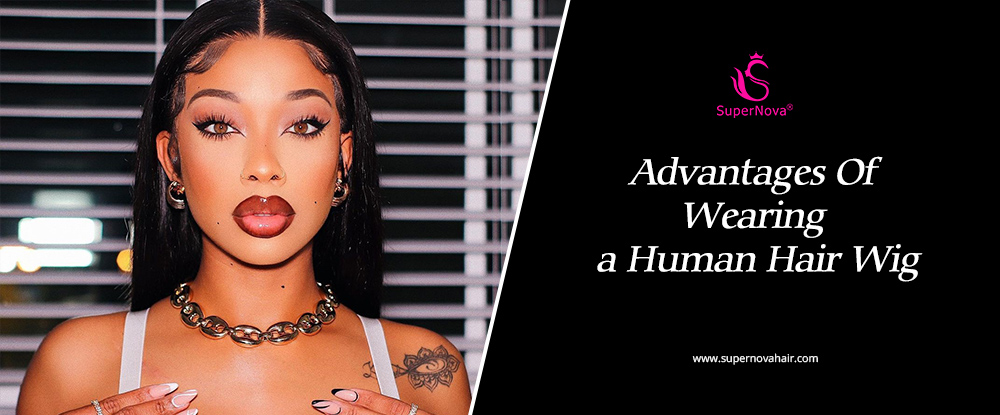 It's an excellent option for women to have a natural human hair lace wig if they are suffering from hair lose or thin hair. Some dark complexion women have difficulty managing their hair, a wig would be a must-have in daily life. There are more opportunities to change hairstyles with a wig as regularly as changing clothes. The common types of wigs are real human hair wigs and synthetic fiber hair wigs in the wigs market. Compared to synthetic hair wigs, virgin human hair lace wigs seem to be more popular with women. In today's article, we will discuss the pros and cons of the two types of the wig.
Synthetic Wigs
Pros:
Cost: The price of a synthetic wig might be the lowest, so they are nice for people who have a limited budget. It allows you to purchase several wigs at an affordable price.
Low Maintenance: Synthetic wig will keep its style even after washing it. You haven't to do more steps to maintain the original look.
Variety: Like human hair wigs, synthetic wigs come in a wide array of colors, textures, and lengths which fulfill customers' demands well.
Cons:
Short Longevity: Synthetic wig doesn't last as long as human hair wig does because of their own quality. Although the cost is low, the item won't be cost-effective. That might not be a smart option.
Less Versatility: Synthetic fiber hair wig can't be restyled. Recoloring, strengthening, curling, and perming the hair is not allowed, which will damage the hair, and even make the hair melted.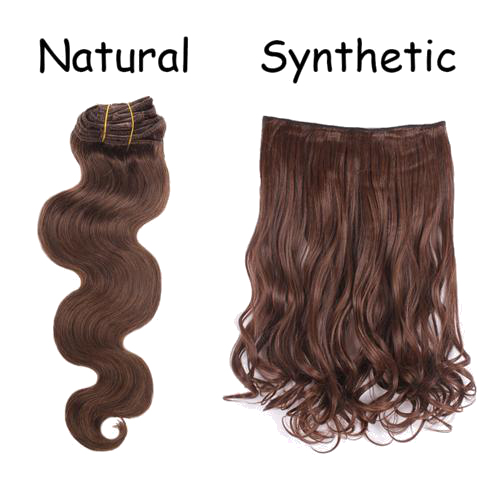 After presenting a brief statement of the pros and cons of synthetic fiber hair wigs, we will move on to the next part that why a natural human hair wig is recommended highly. The advantages of donning a real human hair wig will be listed below.
Protective Style: a wig is like a barrier to keep your scalp from sunlight, dust, and let your natural hair undamaged.
Versatile Style: Virgin human hair wig can be restyled in the same manner as real hair. They can be recolored, crimped, permed, or straightened, which provides a range of versatility compared to synthetic fiber hair. You can often change the hairstyles with a wig no matter how the length or color is.
Long Durability: A human hair wig can last two or three times longer than synthetic ones at the same time the original look will remain, too. To ensure the maximum life of the wig, mastering how to treat and care for it properly is vital.
Comfy to Wear: A human hair lace wig is composed of soft and best quality Swiss lace, real virgin hair, and a lace cap. All hair is hand-tied to a sheet of Swiss lace and wig cap, which makes the wig light and snug to wear.
Realistic Look: There is nothing better than a human hair wig if you want to appear natural completely. The raw material guarantees the softness and shine of hair. Wig makers designed various types to give wearers a natural appearance, and make them more beautiful and confident. For example, an

HD lace wig

can display an impressive result that others can't tell you're having a wig after finishing the installation.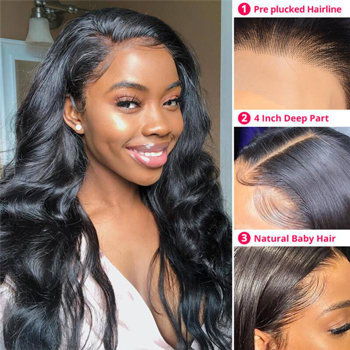 Now, you might see that it's worthwhile to possess a human hair lace wig despite its a bit higher price. Glad to mention that SuperNova wigs had been committed to supply affordable and premium quality human hair wigs to those with hair problems and help them boost their confidence, enhance their glamour. You all are welcome to visit our site and check diverse real human hair wigs in different textures, lengths, and hues. Hope you find the one that matches you best and have fun wearing it.