Summer is approaching. Someone like this season, and others might say 'no'. The main reason is that the weather will become hot and sultry. You would like to stay at home and enjoy the air conditioner rather than go outside and be exposed to the sun. Despite the high temperature, there are still attractive outside activities you can do, like going to the beach, surfing, pool parties, ice cream. Yeah, that's amazing, you won't miss them this season. For girls or women who wear a wig, now is the perfect time to know how to stay cool in your wig this summer. In this article, 3 kinds of wigs will be recommended for this hot season and make you comfortable to wear them.
Go for a short bob wig
People like to cut their hair and choose a short style to keep cool in hot summer days. No matter the hair is your natural hair or a virgin hair wig, shorter hair means a cooler scalp. Choosing a shorter style wig is a great way to stay cool for the sweltering months.
Refreshing: Keep the hair off your neck, like 10 inches ,which means you will be refreshing.
Cost-effective: One of the benefits of opting for a short style wig is that they are less expensive than longer hair wigs. You haven't to worry about your budget.
Time-saving: Short wigs need low maintenance. If you are too busy to care your wig, go for a short bob wig.
SuperNova Hair supplies the premium quality lace front bob wigs made of virgin human hair in the length 8-14 inches. The design of large lace area ensure that more areas of the scalp is exposed to the air and breathes freely, which will release the sense of sultriness.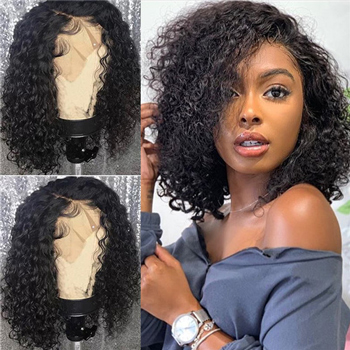 Switch to a lighter colored wig
It's best to stick to a lighter color when wearing wigs in summer. As we know that lighter color doesn't absorb as much heat and light from the sun as a dark color, so if you want to try lighter color hair ever, now is the time. 613 blonde wig is perfect to wear because it won't attract sunlight and make your scalp overheated. The blonde color has been the chic hue, matches all season, and lets you glamorous. You won't regret trying something new, different styles since the result might be astonishing. The blonde bob wigs and blonde straight lace front wigs are highly recommended at SuperNova hair store. If you're used to having medium-length hair, then select a blonde straight wig in hair length ranged from 16 inches to 26 inches. Get a blonde human hair wig and be a pretty blondie to spend cool months.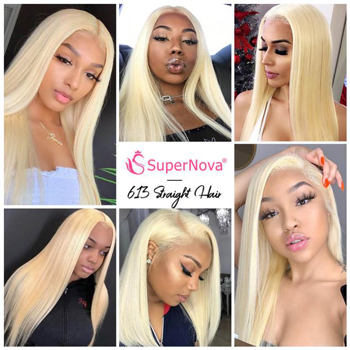 Headband Wigs
The third one we bring here is headband wigs, they are also suitable to don in sweltering weather. This kind of wig is beginner-friendly and affordable compared with other lace wigs. You haven't to concern about the complicated installation for you can put it on within several minutes, meantime it will look so natural and gorgeous on you. Despite the merits mentioned above, here is the point that the hair can be pulled back along the hairline and fasten with a hair elastic, then use a scarf to conceal the edge of the wig. Rock a headband wig in desired texture with different pattern scarfs would be super cool. The fashionable hair textures, as straight, body wave, deep wave, curly, water wave, loose deep, etc are available. Welcome to shop the high-quality headband human hair wig at a budget price on the SuperNova Wigs Hair website.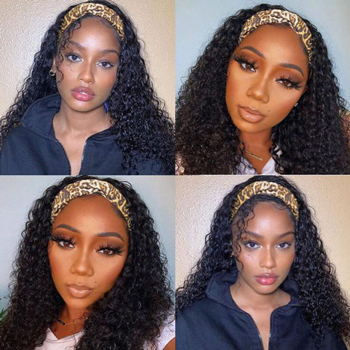 After brief introduction, now you might know which kind of wig should be your choice if want to stay cool and captivating in a hot season. Hope you enjoy the gaiety and refreshness with these wigs.