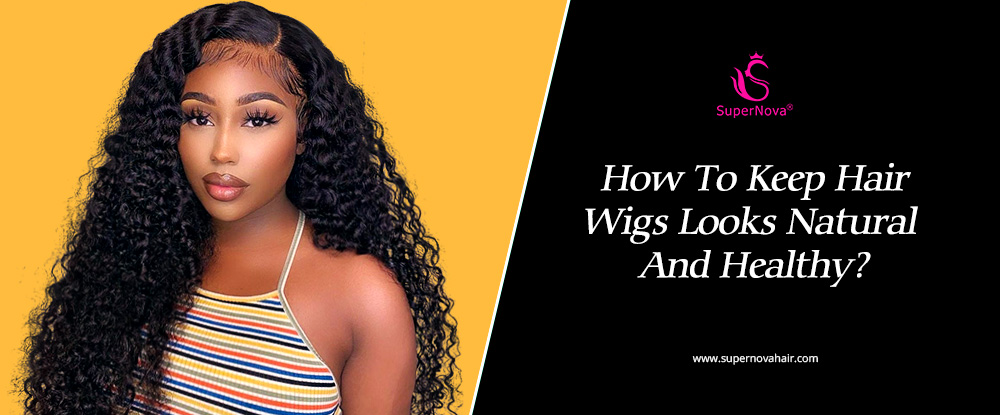 Wigs can help us have a beautiful appearance, and we can change hairstyles at any time to maintain freshness, especially for those who have thinning hair due to medications, diseases, or congenital causes. They no longer suffer from the troubles caused by hair.
Do you know? Lace wigs human hair are the same as our hair and require careful care, which will directly affect the quality and condition of the wig, and indirectly let people know whether we wear a wig.
If you want your wig to maintain a natural and healthy appearance and extend the life of your wig, please read the following. We provide you with some tips to keep your wig healthy.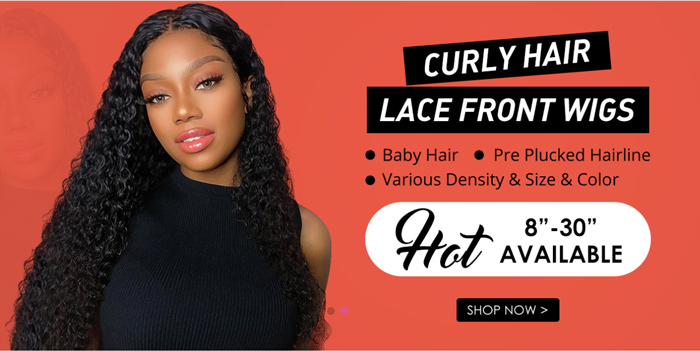 1. Wear fewer wigs.
The meaning here is not to prevent you from wearing wigs, but to reduce the wear and tear of your wigs and keep them in good condition. You'd better prepare two or more wigs to replace them.
As time goes by, if you often wear a certain wig, the original color will gradually disappear due to long-term exposure to ultraviolet rays or cold air, and the hair quality will gradually deteriorate, and the overall look and feel will become worse.
If you have another wig that can be replaced, then you can give the wig a break, which can be considered as protection for the wig.
2. Wash your hair regularly, but not too often.
Wigs are the same as our human hair. They should be washed regularly to keep them clean, but don't wash them frequently, because it may cause the wigs to become dry and break and lose their original luster.
There should be an interval between the two washing times of the wig. Generally, if you wear the wig every day, it is recommended to wash the wig once a week or two.
3. Care of the wig before washing.
Wigs cannot absorb nutrients from the scalp like human hair, so they are relatively dry and tangled together. Therefore, we should use a wide-toothed comb or fingers to comb the wig before cleaning it. It is recommended that you gently unclog the tangles from the end of the hair, and then slowly move upwards until it reaches the root of the hair. This combing will reduce the shedding of the wig and help you to wash your hair smoothly.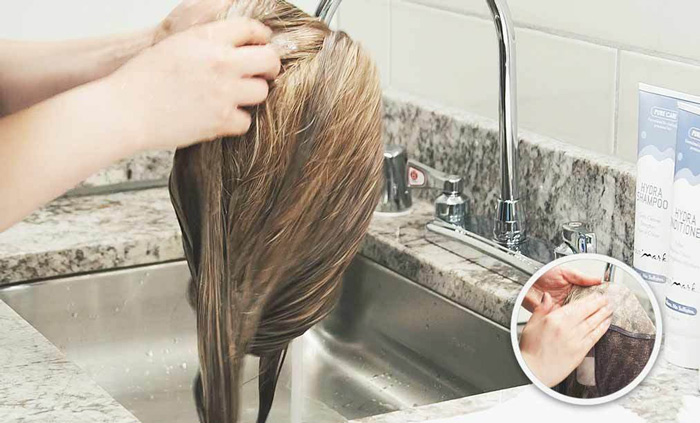 4. Wash the wig correctly.
4.1 After soaking the wig, apply a small amount of high-quality shampoo to form a foam, and gently rinse.
4.2 Use clean running water to rinse off the foam on the wig without any residue.
4.3 Use a special conditioner for wigs, apply evenly on the wigs, wait for about 3-5 minutes to rinse.
4.4 Use a wide-toothed comb to gently comb the wig to keep the wig smooth.
4.5 Lightly pat dry with a clean towel to absorb some moisture, and place the fake on the shelf to air dry slowly. It is recommended that you do not use a hairdryer to dry it because the overheated temperature will cause certain damage to the newly washed wig and affect the hair quality.
4.6 Give you some notes:
4.6.1 When washing the wig, it is recommended to use warm water to wash off the dust on the wig first, and then use cold water to close the cuticle after it is cleaned.
4.6.2 Avoid trying to rub or twist the wig hard, this will definitely damage the hair.
4.6.3 If you want to keep the wig in good condition and have a long service life, it is recommended that you use high-quality care products specially designed for wigs. The wig itself has already cost you a lot of money, you must cherish it.
Not all shampoos and conditioners are the same. Conventional shampoos and conditioners contain harsh chemicals. Long-term use will permanently damage your hair, and wigs will not follow like human hair. Self-healing over time.
4.6.4 Finally, you need to pay attention to avoid applying the conditioner to the hair roots, because the conditioner can loosen the hair roots and cause the wig to fall off.
5. Wig styling.
After the wig is dry, you can make the wig you like.
In the styling process, you can use a variety of different tools, such as hair dryers, curling irons, flat irons, and other heating tools, which can melt your wig.
But we all know that heating tools can harm our hair, and wigs are no exception. During the heating process, the hair will become dry and fragile, form split ends, and lose its original luster. What's more, wigs cannot repair themselves like our hair, and the damage caused is permanent.
If you want a curly look, it is recommended that you use an unheated curling iron. Also, many wigs have been re-styling, you can choose the look you want before buying.
6. Avoid sunlight and chemicals.
Exposure to the sun will make your hair gradually lose its color. You can wear a scarf or hat to cover it when you go out to protect your wig from strong sunlight.
Do not directly contact the wig with salt water, chlorinated water, hot water, and other irritating liquids. For example, you have to take off the wig while swimming, because chemicals in the swimming pool can damage the hair strands and may change the color of the wig or even change the texture of the wig.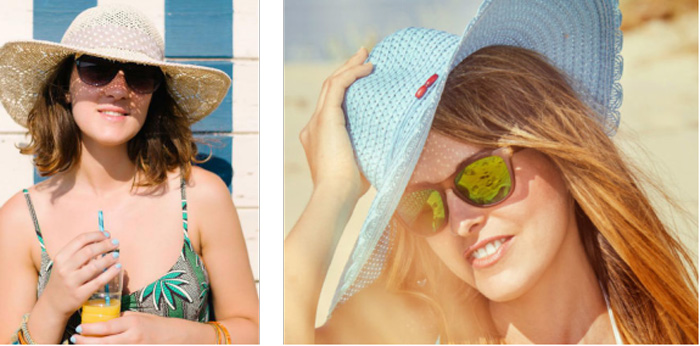 7. Don't sleep with a wig.
Maybe after a busy day of life, or if you find it troublesome, you just want to relax in bed and have a good night's sleep, so you wore a wig and went to sleep. But trust me, don't sleep with a wig, please. After you fall asleep, you will flip your body unconsciously, and your hair will rub against the pillow many times, which will cause the wig to become tangled and even break the hair.
If you really don't want to take off your wig, it is recommended that you at least put a silk scarf on the pillow to reduce friction between the pillow and your hair.
8. Try to avoid using hair spray.
Regardless of the hairspray in the pharmacy or the barbershop, repeated use of these products will damage the texture of the hair. No matter how you clean it afterward, there will be some residues on the hair follicles, making your hair look a little greasy.
If you really cannot avoid using hair spray, please choose high-quality products.
9. Try to avoid using bleach.
Bleaching agents can effectively bleach the knots of the wig, hide the black spots between the lace and the hair strands, and make the hairline look more natural.
But you have to know that bleach will cause the wig hair to stretch, making the hair thinner and more fragile, and it is likely to break the hair. So if you want to increase the service life of the cheap human hair wigs, it is recommended that you use less bleach.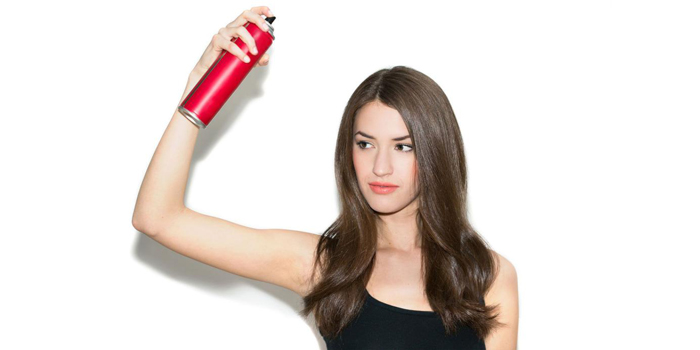 10. Keep your scalp clean.
Don't feel that your hair can be left unattended just because you wear a wig. Know that keeping your hair clean and scalp healthy is also important for wigs to maintain a longer life. Only when the scalp is healthy can the scalp residue and oil penetrate into the wig. At the same time, keep your scalp clean and fresh, and wearing a wig will be more comfortable, isn't it?
11. Store the wig.
How to place the wig after it is used up is also a problem that needs serious consideration. If stored improperly, the wig will become dry and fragile, break easily, and even change its shape.
Every human hair virgin wigs are best stored in silk or satin fabric, if you don't have one, you can use a plastic bag. Remember not to put it in a cloth bag or cotton bag that can absorb moisture, because it will absorb the moisture on the wig and cause the wig to dry out.
The synthetic wig can be put in the net first to reduce hair friction, and then put in a plastic bag to keep it dust-free.
In addition, try to distribute the fake to a cool place, or if possible, place a humidifier next to it to prevent the wig from becoming dry.
After all, wigs are not cheap. I hope that the above little knowledge can help you do a good job of wig maintenance, make the wig look as natural and healthy as possible, and make it last longer.
If you have other ideas, please come to SuperNova Hair store for a consultation.