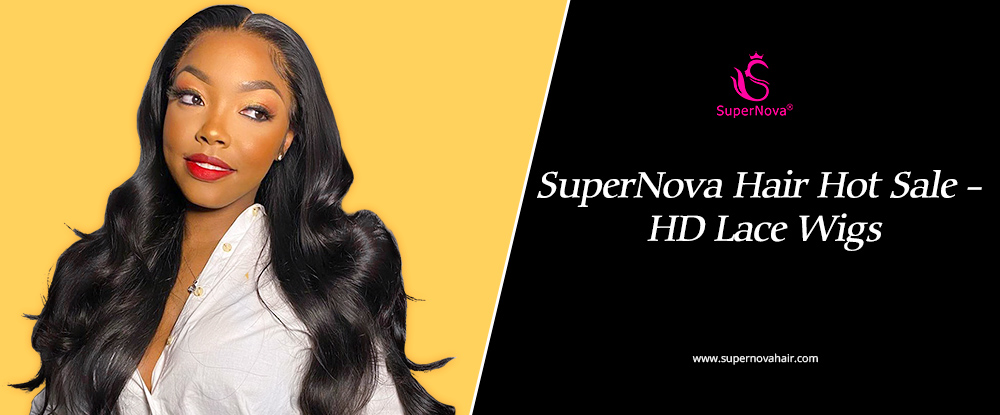 HD lace is more and more popular at present. Especially in recent years, some love beautiful girls often like to wear hair wigs to show their beautiful looks. Most people dressed strictly for comfort and economy, but let their imagination run riot with hair wigs. Young girls always want to have comfort and beauty when they are wearing a hair wig. HD lace wigs can satisfy all-girls' needs, today's article also will talk about the SuperNova Hair hot sale HD lace wigs.
1. What is HD lace?
HD lace is an updated version, as it is made by a different lace material from other common laces which is thinner and more transparent. The below I will talk about some advantages of HD lace briefly.
1) HD lace is the most undetectable lace, it is an ultra-thin, ultra-premium lace. As it has the more elaborate manufacturing process steps.
2) HD lace looks more realistic and has a perfect natural-looking, invisible hairline. All the HD lace wigs are pre-plucked with baby hair.
3) When you are buying common lace wigs, you need to choose a suitable lace color, like medium brown color lace or transparent lace to match different skin tones. You don't worry about it when you are buying an HD lace wig, as HD lace can melt into any skin color perfectly, no matter you are light-skinned people or dark-skinned people.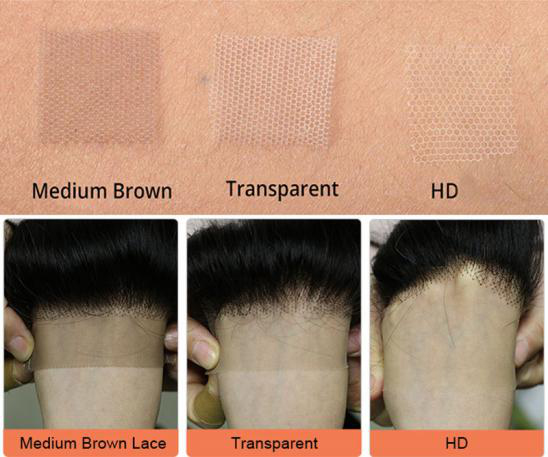 2. Curly HD 5x5 Lace Closure Wigs
Then I will especially recommend one of our top-selling HD lace wigs - curly HD 5x5 lace closure wigs. This curly human hair 5x5 closure wig of hd lace is made of 100% virgin human hair bundles with a 5x5 lace closure that covers the middle part of people's forehead.
Although the 5x5 lace closure can not cover the whole human forehead like lace frontal from ear to ear, it has five inches long deep part. The five long parting length is more like the parting length of a human that can make a whole lace wig's style more natural and real. Besides, 5x5 lace wigs also will be more convenient and easier to install, so a 5x5 lace closure wig is also named beginner's friendly wig.
Curly hair is a popular hair texture, some people may don't know why it is always hot-selling. I think it is because curly hair has tighter and irregular curls which could make people look more fluffy and soft after wearing the curly hair wigs. The fluffy hairstyle also could help to frame people's faces, make them look more attractive and adorable.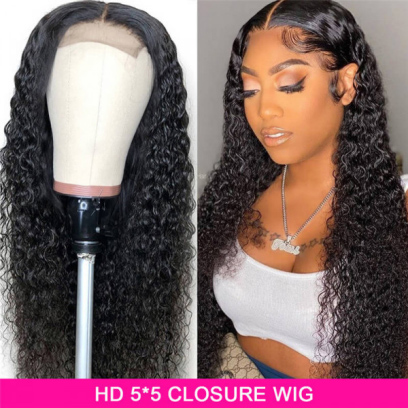 3. HD Lace Wigs In SuperNova Hair
To get ready for the New Year's Festival, SuperNova Hair has prepared a special promotion code of HD lace wigs to provide our clients with better products, more affordable prices.
Now Shop HD Lace Wigs, Extra $20 Off + Send Free Gifts With Code "HD20"
Don't wait, come and get an HD lace wig of your own.