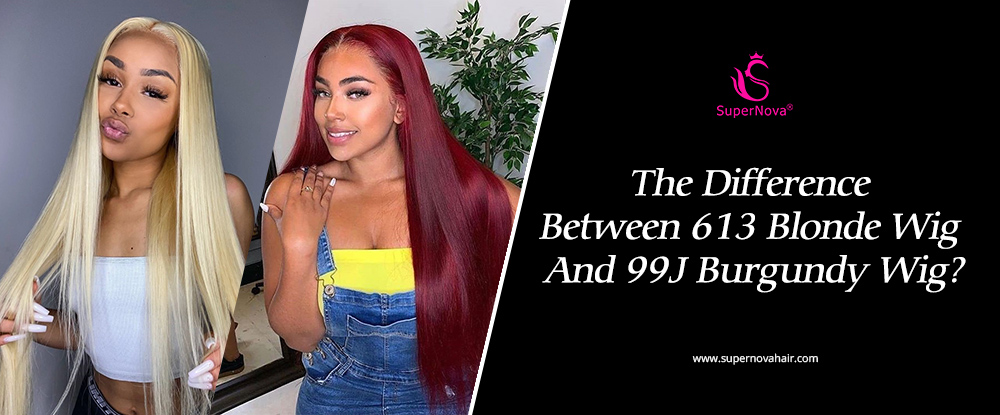 Wigs have become a fashion, and many people like to make themselves more beautiful by wearing wigs. To meet the needs of the public, wigs of various colors have been developed on the market, and wigs of different colors have different styles.
Today I will introduce you to two different color hair wigs--613 blonde wig and 99J burgundy wig.
Content:
What is 613 blonde wig?
What is 99j burgundy wig?
The difference between 613 blonde wig and 99j burgundy wig
613 blonde wig and 99j burgundy wig product hairstyles
What is 613 blonde wig?
613 blonde wig is one of the hot-selling color hair products, which is liked by many consumers.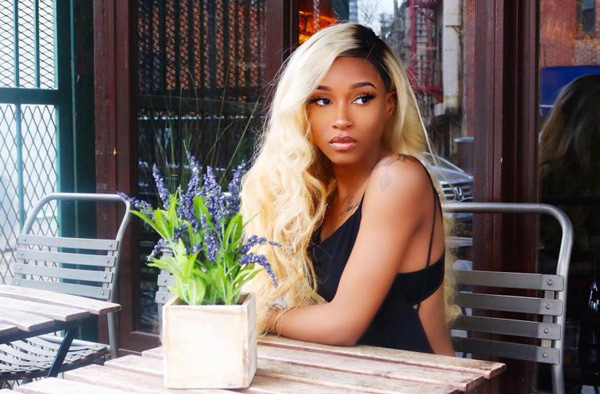 This fake invention is bright and eye-catching blonde looks very advanced, it sets off a person with a very temperament. And 613 wig does not pick the skin color. If your skin is fair, then you will look bright when you wear the 613 wigs, just like a blonde Barbie. Don't worry if your skin tone is darker, because the 613 wigs will brighten your skin tone and bring good visual effects.
what is 99j burgundy wig?
In addition to the 613 blonde wigs, there is also the 99J burgundy wig that can stand out in the color hair. The 99J burgundy wig is a classic hot-selling wig in SuperNova Hair. This wig comes in two colors, one is light 99J burgundy and the other is dark 99J burgundy.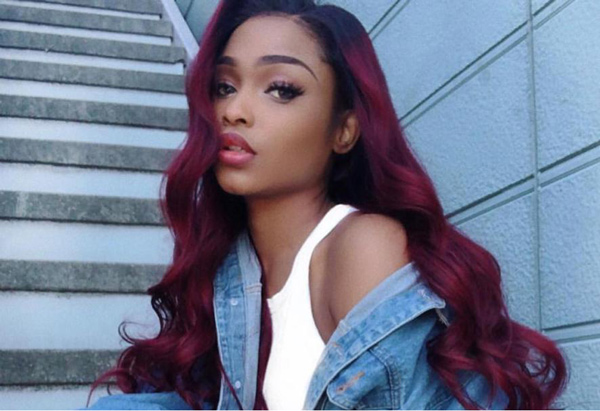 The color of the 99J burgundy wig is like a mellow red wine that has settled over time. It does not have a very high-key and dazzling color, but it is softer and darker. Wearing 99J burgundy wigs on different occasions has different effects, which will make you look mature and elegant, or gentle and very individual.
The difference between 613 blonde wig and 99j burgundy wig
The 613 blonde wig is relatively eye-catching, and the person wearing the 613 wigs can be noticed at a glance in the crowd. In the fashion trend of color hair in recent years, 613 wigs have been paid attention to and loved by many people.
The 613 blonde wig looks very advanced, no matter what your skin color, you can perfectly control this 613 wig. White skin will make you look like a shining Barbie doll. For people with darker skin, 613 can brighten your skin tone and give you more temperament.
If you are a woman with a fashionable spirit, then this 613 wig is what you must have.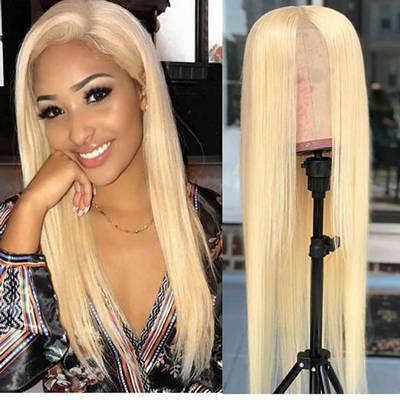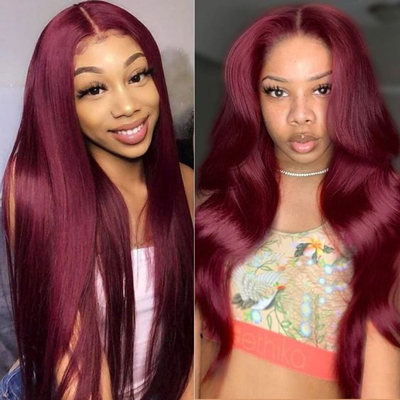 The 99J burgundy wig is relatively not so high-profile and eye-catching. If you think the light 99J is still a bit bright, you can also choose the dark 99J wig. Both colors are relatively calm and low-key types, which are acceptable for people who want to try colored wigs for the first time, and also serve as a buffer for trying other colors in the future.
Wearing a burgundy wig can bring out your mature and elegant temperament, which is very suitable for office workers or people who don't want to attract others' attention.
I believe that no woman can resist anything that can make herself look more beautiful and set off her temperament.
613 blonde wig and 99j burgundy wig product hairstyles
For everyone to buy the right color human hair wigs, here are some wig types that are sold for 613 wigs and 99J fake heats for your reference.
613 Bob Wig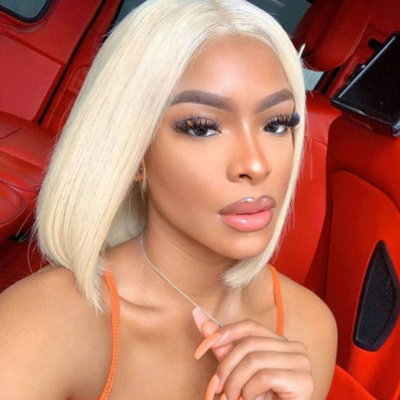 The 613 Bob wig is very popular these days, this wig looks very young and feels full of vitality. And the 613 Bob wig is very friendly to women with long and round faces, visually reducing the length and width of the face.
The overall look of the 613 colored lace front wig is shining, especially in the sun, the whole person looks very delicate, and the 613 lace front wig is relatively light and breathable, and the wearing effect is very comfortable.
613 Body wave wig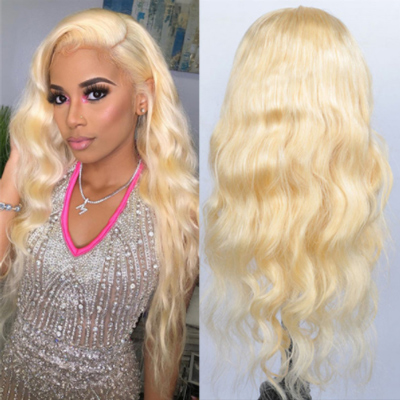 The 613 body wave wig is worn on the head, and you are really like a Barbie doll in the eyes of others, a beautiful thing. The body wave and 613 together are a beautiful match.
99J Burgundy Straight Hair Wig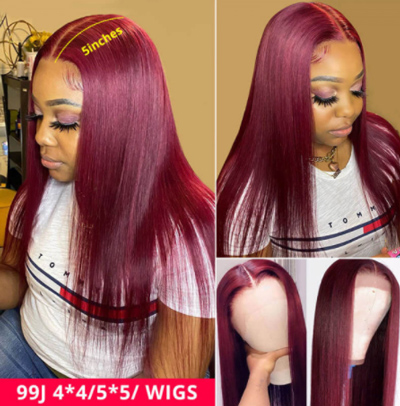 99J Straight hair wig is a wig that many people like. It looks like red wine vented out, with its unique beauty. Moreover, the 99J straight hair wig is easier to care for and does not require much follow-up care.
99J Burgundy Body wave wig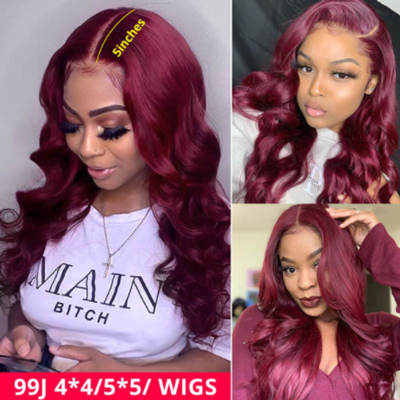 99J body wave wig is more elegant than straight hair, with the charm of a mature woman, making you the most elegant and temperamental woman at the reception.
99J Burgundy Curly wig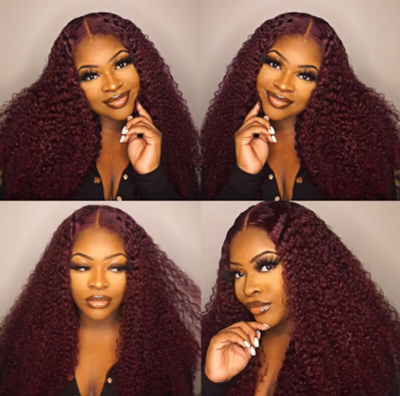 Curly hair wigs are the best-selling products in 99J color hair wigs. It often appears in major fashion shows in winter, which is in sharp contrast with the world of cold air and monotone colors.
After reading the above content, I believe you have a certain understanding of color hair, and you will know which color hair you prefer.
Next is your shopping spree. Come to SuperNova Hair to choose a few high-quality hair colors to show your unique beauty.