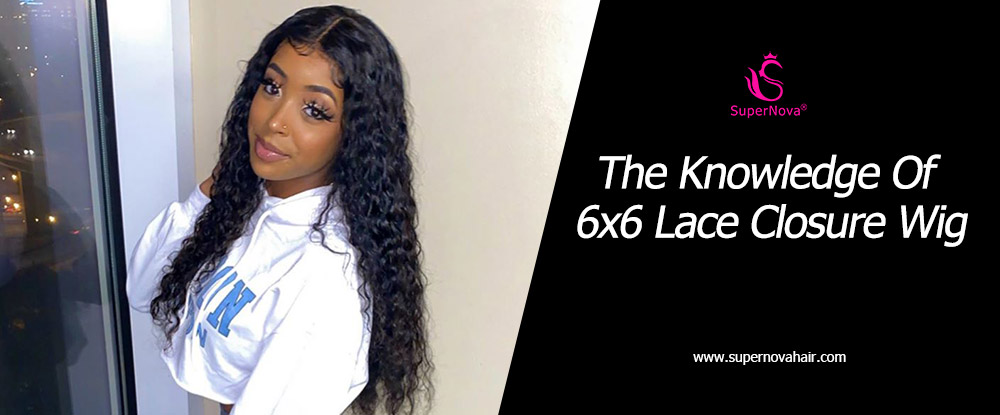 Summer is coming, do you think about what wig to change for yourself? If you haven't figured it out yet, I suggest you consider a 6x6 lace closure wig, I believe it will become your best choice.
Let me take you to learn more about 6x6 lace closure wigs.
Content:
What Is A 6x6 Lace Closure Wig?
6x6 Lace Closure Wigs VS 13x6 Lace Front Wigs
How To Install A 6x6 Lace Closure Wig?
How to Clean A 6x6 Lace Closure Wig?
Where To Buy A 6x6 Lace Closure Wig?
What Is A 6x6 Lace Closure Wig?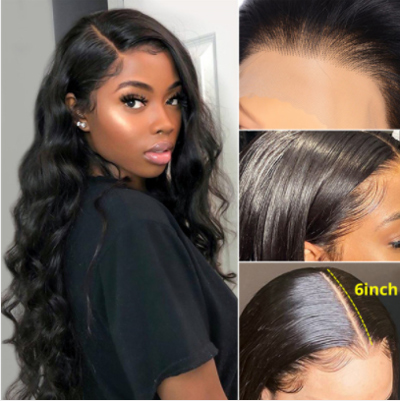 The 6x6 lace closure wigs in SuperNova Hair Mall are made of 100% virgin human hair. The top of this wig has a lace that is 6 inches in length and width. Compared with the same type of 4x4 lace closure wigs and 5x5 closure wigs, 6x6 lace closure wigs are easier to design various hairstyles and look more real and natural.=
6x6 Lace Closure Wig Vs 13x6 Lace Front Wig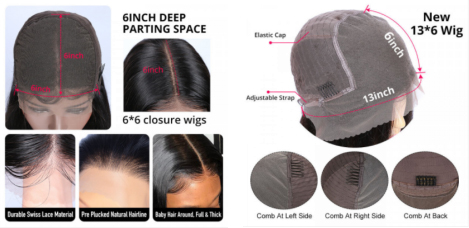 1. Different lace size
The lace size is the biggest difference between 6x6 lace closure wigs and 13x6 lace front wigs. The lace size of the closure wig is 6 inches in length and width, and the lace size of the frontal wig is 13 inches width, 6 inches depth.
2. Different price
Due to the different sizes of the lace, compared with the 13x6 lace front wigs, the price of the 6x6 lace closure wig will be relatively cheaper. This is a great advantage for people with limited budgets.
3. The variability of hairstyles
Compared with the 6x6 lace closure wig, the 13x6 lace front wig has a complete hairline on the front, ranging from one ear to the other. In terms of hair design, the 13x6 lace front wig gives you more room for choice.
4. Different hair strands required for complete sewing
The 13x6 lace front wigs can be said to be half a wig. In the complete sewing process, fewer hair bundles will be used compared to the 6x6 lace closure wig, and it can also reduce some sewing time.
Generally speaking, the two wigs have their advantages. If you have a limited budget, you can choose 6x6 lace closure wigs; if you want a more natural and beautiful wig, you can choose 13x6 lace front wigs.
How To Install 6x6 Lace Closure Wig?
Many people cause brand-new cheap lace front wigs to be damaged because of carelessness or the wrong way of installing wigs, especially for novices. Today I will share with you the installation steps of the 6x6 lace closure wigs, I hope to help you.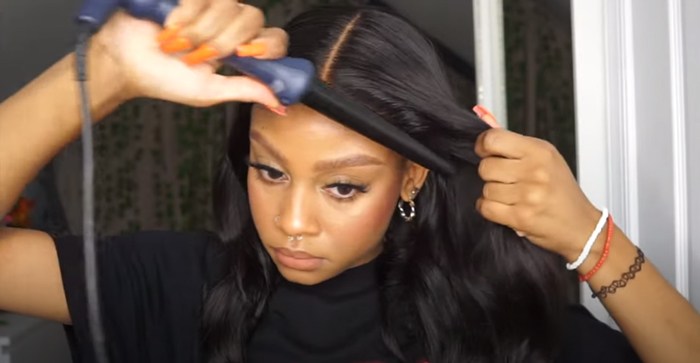 1. First of all, if your hair is relatively long, it is recommended to braid your hair first, then fix it on the scalp with a hairpin, and then wear a wig cap.
2. Use some rubbing alcohol to wipe the hairline to clean dirt and scalp oil stains. If your scalp is sensitive, it is recommended that you apply some scalp protectors before wearing a wig.
3. Put the wig on your head, use a sharp knife to trim off the excess lace at the hairline, and cut a small amount each time, so as not to cut too much and cause mistakes. There should be a little lace above the hairline of the wig, but no more than 1 inch. If your wig has been processed by the manufacturer, you do not need to do this step.
4. Apply a small amount of adhesive to the overlapping part of the wig and the scalp, dry it with a hairdryer for about 30 seconds, then adjust the position of the wig and press the lace on the wig to make it adhere to the scalp.
5. Heat up again with a hairdryer, while adjusting and pressing the lace with tweezers and other small tools. If you think the lace color is more obvious, you can apply some shades close to the skin tone on the hairline, which will make your wig look more realistic.
6. Take out your idle toothbrush and comb out some baby hair at the hairline to make your hairline look more real and natural.
7. Use curling irons and styling spray to adjust and style your hairstyle.
How to Clean 6x6 Lace Closure Wig?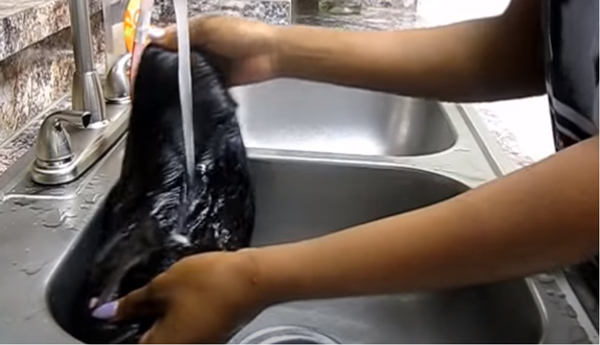 1. Wet the 6x6 lace closure wig with running water, and apply some special shampoo on the wig. Rub the wig gently with your hands to remove dirt.
2. Apply the wig special conditioner evenly to the wig and leave for about 2-3 minutes to let the conditioner nourish the lace wig deeply. Then gently massage the wig with your hands and rinse it off with running water.
3. Pat dry the wig with a dry towel and then place it in a ventilated place to let it air dry naturally. Remember not to use a hairdryer, because the overheated temperature will cause irreversible damage to the wig and reduce the service life of the wig.
Where To Buy 6x6 Lace Closure Wig?
A high-quality wig will bring you a comfortable wearing experience and can perfectly bring out your temperament. SuperNova Hair has focused on the wig industry for more than ten years and is committed to providing high-quality wig products for all women. Many customers who received supernova wig products are very satisfied. If you want to buy a wig, then come to SuperNova Hair!