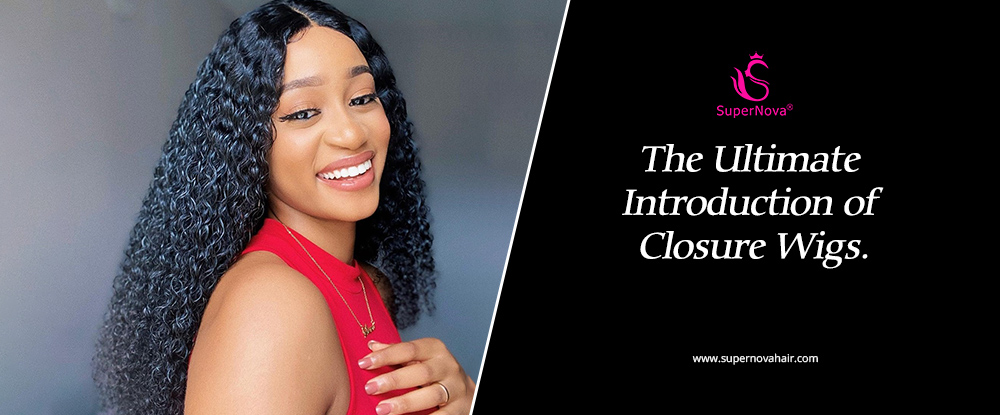 After sharing knowledge about closure wigs many times, I believe people who like wigs already know something. Now I will give you a final introduction.
Content:
Introduction of closure wigs
Advantages of closure wigs
Common textures of closure wigs
Summary
Introduction of closure wigs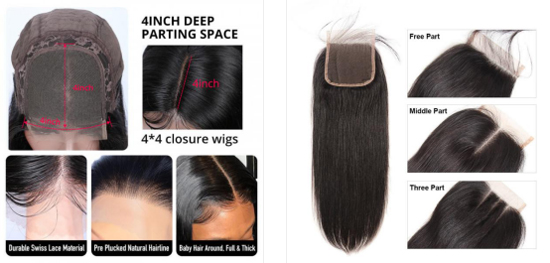 The closure wig is composed of lace, hair cap, and hair bundle. The standard size of the lace of this wig is 4x4 inches, and the coverage is roughly from the temple on the left to the temple on the right, as a perfect square. In addition to the 4x4 inch lace, the closure wig also has 5x5 inch, 6x6 inch, and other sizes of lace. Everyone can choose their closure wig according to their needs and budget.
Advantages of closure wigs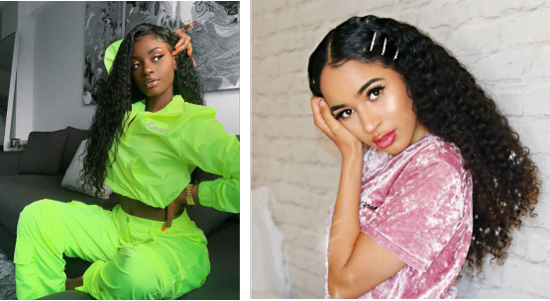 The top of the lace closure wig is made of high-quality lace, which is very light and breathable, which can well hide the position of the hairline and lay a good cover for the wig. If you want a wig that can fit your scalp naturally, I suggest you choose this closure wig.
Closure wigs can not only give you a beautiful appearance but also protect your natural hair from ultraviolet rays and cold air.
The closure wig is very easy to wear. Compared with the lace front wig, it does not require more follow-up maintenance. For office workers and beginners, it saves time and labor.
Generally speaking, as long as you properly maintain the closure wig, you can have a longer service life than the lace front wig.
Also, lace closure wigs are much cheaper than full lace wigs, 360 lace wigs, and lace front wigs, which are very friendly for people with limited budgets.
Common textures of closure wigs
4x4 inches is the standard lace size for closure wigs, which is a square 4 inches long and 4 inches wide. You can choose the closure free part, middle part, or three parts to easily style your hair. According to the hair length you want, you can purchase three or four bundles with closure hair bundles and lace buttons to form a complete wig.
The lace size of the 5x5 closure wig is just like its name, 5 inches long and 5 inches wide. Compared with the conventional 4x4 inches, the lace coverage will be more, and it has all the advantages of 4x4 closure wig and more advantages, such as more separation space and multiple style options. The 5x5 inch closure wig also has baby hair, which can make your wig look more natural.
The lace size of this closure wig is 6x6 inches, which covers a larger area than the previous two wigs. The 6x6 closure wig allows you to easily set different shapes, giving you more space for creativity.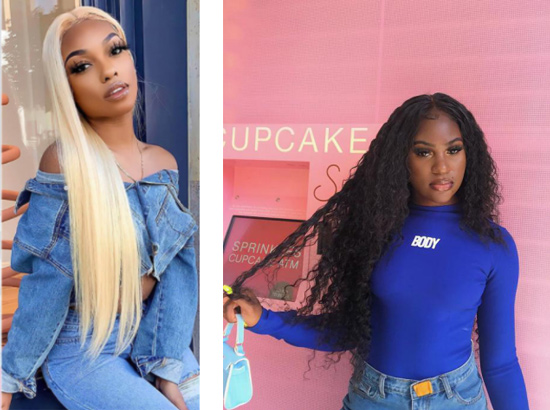 As long as it is your favorite and suitable closure wig, which size wig is the best choice.
Summary
Lace closure wigs can not only bring you a good wearing experience, it is cheaper than lace front wigs and full lace wigs. If you have a limited budget, lace closure wigs are the choice you can add to your shopping cart.
If you want to get a high-quality lace closure wig, come to SuperNova Hair Wigs Mall. The wigs here are of high-quality and low price, which will satisfy you.