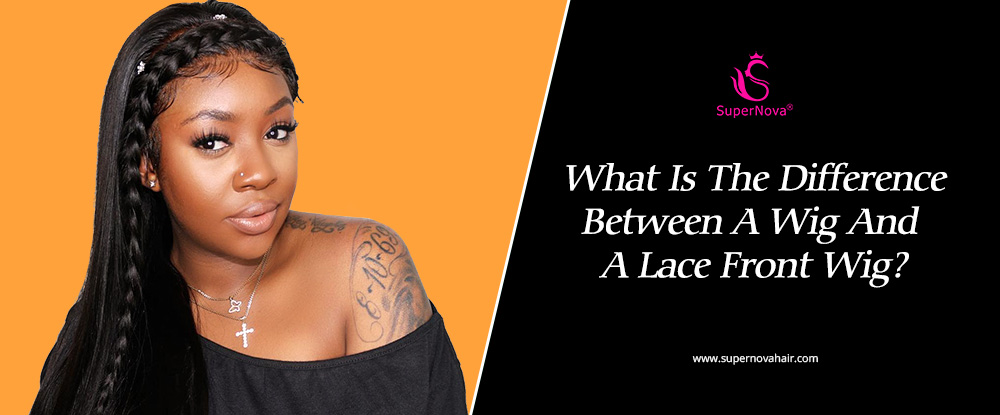 Wigs have many benefits. They can help us conceal thinning hair, and can also play a decorative role and beautify our appearance. At present, more and more people have begun to choose to wear wigs. Wigs also have different types and materials. Do you know the knowledge of wigs? Do you know the difference between a wig and a lace front wig? Please look down carefully.
Wigs: With Lace and Without Lace
The lace wig is the most popular type of wig by current users. It uses mesh cloth instead of thick steel wool. Steel wool netting can harm your skin and cause scalp problems in severe cases. Lace wigs are relatively thin and breathable, so they won't feel dull and uncomfortable after wearing the wig. Especially HD lace wigs, HD lace is better than ordinary lace. Its high-definition transparency allows the wig and scalp to blend together easily. With a little makeup, it is completely a wig that grows from your scalp. In addition, high-definition lace is lighter and more breathable, softer and more delicate, allowing air to circulate freely in the middle of the hair, and the wearing effect is very refreshing. Many Hollywood movies use this wig for its realistic and natural effect. At the same time, the appearance of lace wigs has also strengthened the self-confidence of hair loss people to a certain extent.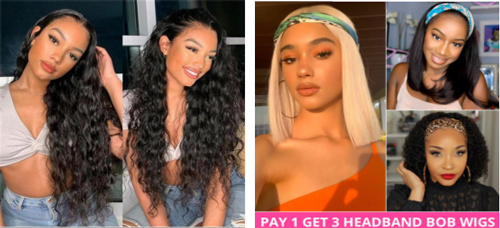 Many people buy wigs without lace. There are also many types of non-lace wigs, including Headband Wig, U Part Wig, PU Skin Wigs, etc. Each hairstyle has its own advantages. For example, the wide headband on the headband wig can perfectly cover the hairline problem and let others I thought I was just wearing a headband and ignored the problem of wearing a wig. Beautiful headbands also make me look fashionable and beautiful. And the headband wigs don't need to be worn on the head carefully and laboriously like a lace wig, just a few minutes. Just put it on your head. In addition, wigs without lace are relatively cheaper and are a good choice for people with limited budgets.
Lace Front Wigs: Virgin Lace Front Wigs and Synthetic Lace Front Wigs
Virgin human hair is the highest quality human hair currently available and has not been dyed, permed or bleached. Virgin lace front wigs can give you the most natural look and more diverse shapes, seamlessly blending with your own hair. Virgin hair can be color-treated, but remember that many 100% human hair has been chemically treated. Dyeing will damage the integrity of the hair. It needs more maintenance than synthetic hair. If you take care of it, real human hair can last for more than a year. It is a type worth buying.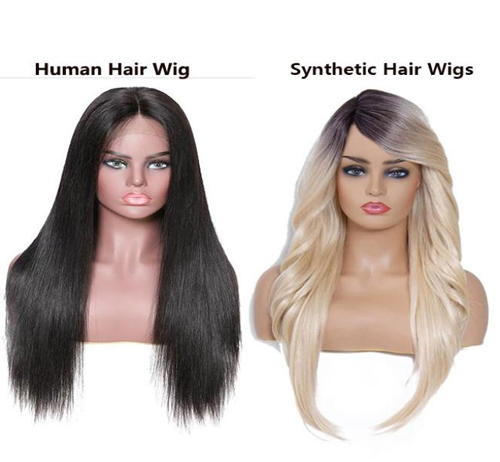 Synthetic hair has a similar appearance and wearing experience to virgin human hair, but it has many limitations. Synthetic lace front wig is not as durable as Virgin lace front wig and can be used for 4-6 months after proper care. It can't create many shapes, and can't be dyed, because it will cause irreparable damage. Stay away from any heat, because the heat will cause permanent damage to the fibers of Synthetic hair, and even make the hair strands heated and fused together.
However, Synthetic hair does not require very meticulous care and maintenance like virgin human hair. It requires very little maintenance and can be used immediately after unpacking. It is relatively cheap, and it is a very good choice for those who want a more affordable option and want to use it for a short time.
There are many types of wigs in SuperNova Hair Mall. The wigs here are made of 100% virgin hair with exquisite craftsmanship, with high quality and low price.
If you are a wig lover, you must not miss this high-quality shop. You can consult with any questions. SuperNova Hair Mall will provide you with the most satisfactory service. You are welcome to come and buy.