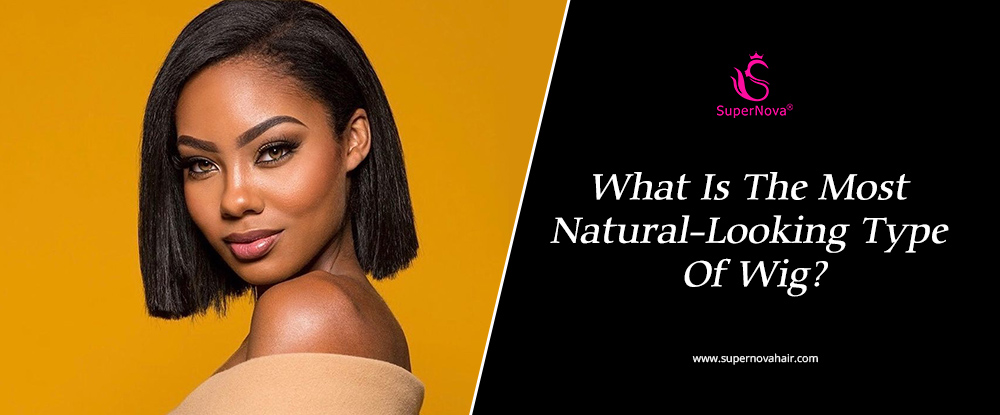 Most people buy hair wigs in order to get natural looks and boost their attractiveness. In many cases, people do not want others to recognize that they are wearing a wig. So finding a natural-looking hair wig is important for them. Today we will talk about what is the most natural-looking type of wig. Then I will introduce four different types of hair wigs that have natural looks for your references. Hope you can get a preferred hair wig after reading this article.
The below four hair wigs all have good natural-looking, people may be wondering about the prices of these four wigs. The area of lace is one of the biggest influences on a wig's price. The more area of lace a wig has, the price will be more expensive. On the other hand, the bigger lace a wig has, the wig also is more comfortable and breathable. Every coin has two sides. Therefore, you can make a reasonable decision according to self-situation.
Lace front wigs are the common types of lace wigs. Normally lace front wigs can be subdivided into two types depending on the size of laces: 13x4 lace front wigs and 13x6 lace front wigs. Both of them have the same 13 inches width that can cover people's forehead from ear to ear. Wide width can offer people an ideal natural look effectively. No matter what kind of hairstyle you want, high-quality and cheap lace front wigs with baby hair can basically satisfy your demands.
Lace front wigs have various lengths, textures, and colors in SuperNova Hair. If you can not find a satisfactory product in our online store. All hair products can be customized to consumers' needs. You can please contact us and tell us your needs, we are here to try our best to fulfill your requirements.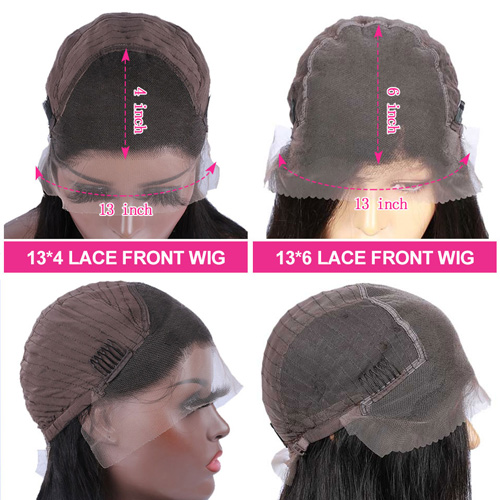 1.1 Hair Lengths
About the hair lengths, SuperNova Hair has a dizzy array of choices that are available to customers. Some people may like short bob wigs, some people may like long hairstyles. In SuperNova Hair, you can find one your preferred.
1.2 Hair Textures
There are many different hair textures available in our store now: water wave, curly, straight, deep wave, loose wave, body wave, etc. Different hair textures can reflect different feelings. If necessary, welcome new and old customers to come to buy.
1.3 Hair Colors
Modern people want to chase freedom and individualism. Sometimes, people may be tired of the classic natural black hair color, and want to change a unique and attractive hair color. Like 613 blonde, 99J Burgundy, #27 honey blonde, etc.
1.4 Lace Types
About the lace types, we have two types of laces. One is the common Swiss lace that has two different lace colors: medium brown lace and transparent lace. The other is the HD lace that can melt into all skin tones.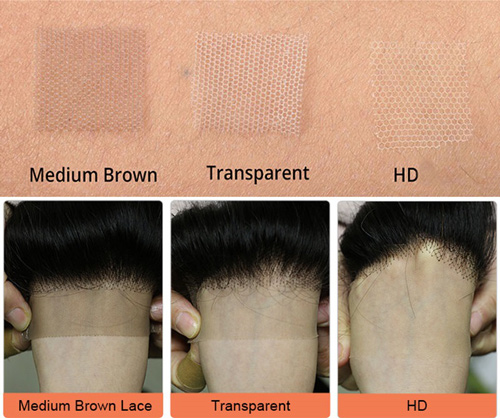 The full lace wig is like its name, it is made by full lace. Compared to the half machine-made and half hand-made lace frontal wigs, the full lace wig is more versatile, its lace is full around the scalp. People can do ponytails and up-dos which lace frontal wigs are hard to do.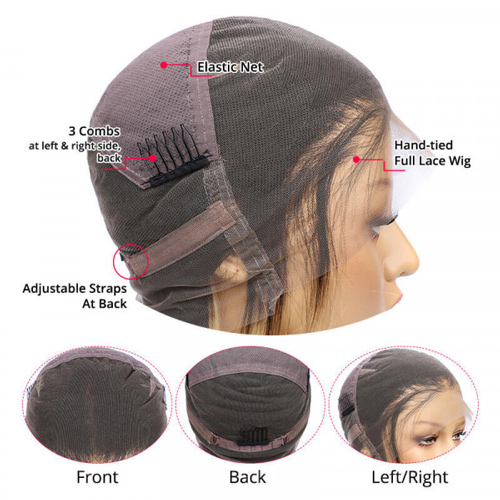 360 lace wigs are made by 360 lace frontal closures and some 100% human virgin hair bundles. The 360 lace frontal goes along your head around in a circle with an open on the top of the head, 4 inches ahead, and 2 inches behind. So 360 lace wigs can do more hairstyles than lace frontal wigs, like ponytails and buns.

Compared to the above three kinds of lace wigs, headband wigs are totally different. Headband wigs have no lace. It is made by some hair wefts sewed into a silk headband. Every headband wig has a breathable elastic net cap that covers 3/4 of the head, and an ice silk headband covers the rest part. People can change looks every day by changing different headbands, different headbands for different occasions. These new hot headband wigs are friendly for wig beginners and lazy girls. It only needs to take 2 minutes to install and suits all head sizes that are super convenient.