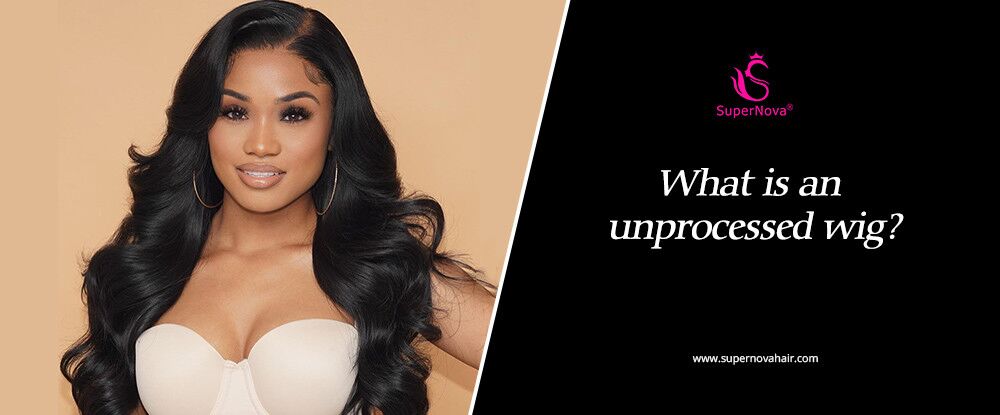 Are you seeking a wig made by virgin human hair entirely? Do you want to change your look with it? You may consider that the best quality hair is unprocessed hair. Nevertheless, what is unprocessed hair? How to tell human hair is processed or unprocessed? Follow this article to help you find the answers and a real human virgin unprocessed hair wig.
What does unprocessed hair mean?
Unprocessed hair has an intact cuticle and it has also not been chemically processed. The sort of hair was collected from a single donor, that's to say, the cuticles of each hair strand have the same direction. That's why the unprocessed hair does not cause any kind of tangles and is easy to manage. One of the merits of unprocessed hair is that it has a longer lifespan in comparison to processed hair, and you will enjoy a greater value. The other one is you can gain a good match easily while dyeing the unprocessed hair. As to processed hair, as the name implies, the hair has been processed to make it appear a certain way and to eliminate the natural features of strands due to some chemical treatment.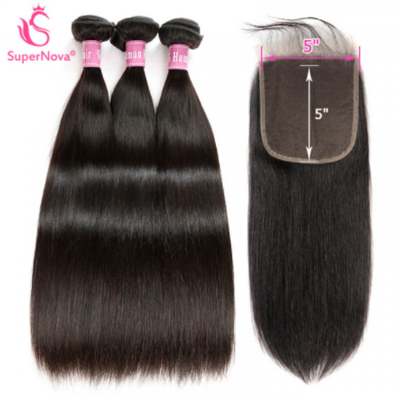 How to tell unprocessed hair?
There are several tips to distinguish if the hair is unprocessed.
The outer layer of unprocessed human hair is composed of over-lapping scales arranged in much the same way as scales on a fish. Run your finger and thumb quickly down the strands of hair from roots to ends, and it will be quite smooth. If you do the same thing in the opposite direction from ends to roots it will feel rough causing a bit of friction.
The simplest way to spot unprocessed hair is to give it a sniff. The real unprocessed hair will not have much of an odor at all, and will simply smell natural. If the hair has a chemical odor, then it's probably been treated with something.
Check if there is black dye coming out while washing unprocessed hair. If so, then it is to be sure that it is not real unprocessed hair.
What is an unprocessed wig?
The unprocessed wigs are known as unprocessed hair. No form of alteration has been carried out on the wig, the original hair color (natural black or blonde) is still intact. It is usually more expensive than the processed unit. Lace wig, headband wig are the product manufactured by human virgin hair gathered from the donor directly and other accessories, like lace, wig cap, and headband. Using advanced technology to create the various hair textures without damaging the hair nature and make the curls hold for a long period. This process will be costly. Human virgin hair is not easy to find as it belongs to one donor, so quite harder to the source. That's why purchasing an unprocessed human virgin hair is a little expensive, but it's worth investing in terms of its value and quality.
How to choose an unprocessed wig?
Finding a reliable hair vendor is vital for women to order the real unprocessed human virgin hair wig. SuperNova Hair dedicates to the wholesale, retail of unprocessed hair products and complies with the highest quality standards demanded by women today. We ensure the virgin hair resource places like Brazil, India, Malaysia, and Peru, and select the healthy virgin hair from the young donors. All wigs and hair extensions at SuperNova Hair Store are guaranteed chemical-free and one hundred percent human virgin hair. The approval of the brand and customer satisfaction proves that we are synonymous with quality, expertise, and innovation. Welcome to give it a try with confidence on SuperNova Hair Website .