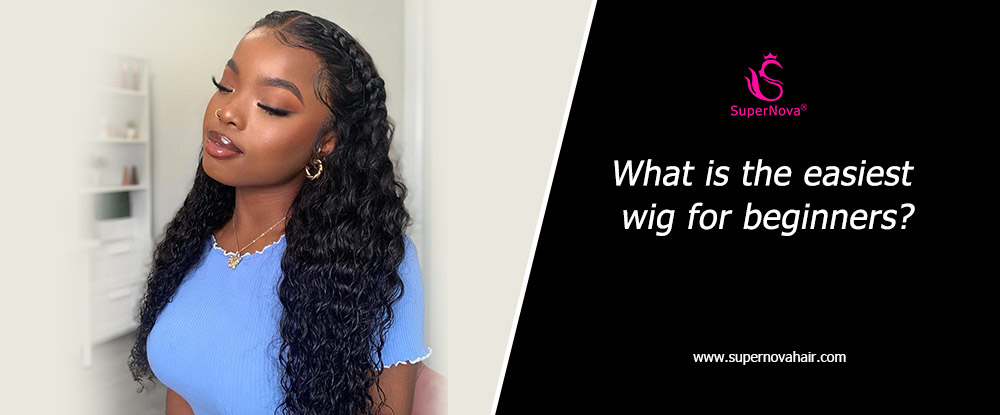 Today's article is for all wig beginners. I will recommend two typical easiest hair wigs for them.
Headband wigs are kinds of hair wigs that have no lace. Every headband wig only has a breathable elastic net cap to cover 3/4 of a people's head. And an ice silk headband covers the rest part. Why the headband wig is one of the easiest wigs for beginners?
1) As I said above, headband wigs have no lace, so people do not need to use glue to secure them. Only use some clips and an adjustable strap can install a headband wig in about 2 minutes. On the other hand, it is also easy to take off. A headband wig is not only easy, convenient to install but also helps people save time and energy.
2) Have no lace also affects prices the prices of headband wigs. The prices are more affordable, more competitive for most people. There is no price pressure on this kind of wig. It is a good choice as a first hair wig for beginners.
3) There is a Velcro at the back of every headband wig. A beginner can adjustable capsize easily.
4) Headband wigs are available for different hairstyles. Including ponytails, buns, etc.
5) There are various beautiful hair textures of headband wigs in SuperNova Hair: curly hair, body wave hair, straight hair, natural wave hair, loose deep wave hair, deep wave hair, kinky curly hair, kinky straight hair, Afro kinky curly hair. Different hairstyles can satisfy the different needs of all customers.
6) Besides different hair textures, there are also different hair colors of headband wigs. Like #017, #019, #022, #bright 33, #dark 30, #ginger, 99J Burgundy, natural black, piano. People with different hair colors can show their particular style.
7) Both hair textures and hair colors can be specified by the customer. People can contact customer service if they want some special hairstyles.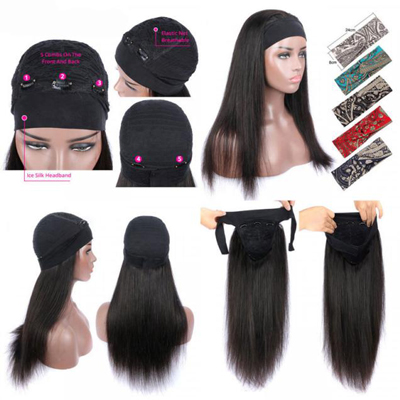 The name of the U Part wig is because there is a 2x4 U-shape open at the middle top of every U Part wigs. Why does every U Part wig have this opened U-shape? It is used to make people's own hair be exposed from the opened U-shape. In this way, the original human hair can be blended with the hair of U part wigs. The wig look will be more natural and real. Also, I will introduce some advantages of U Part wigs:
1) There are five different hair textures of U Part wigs in SuperNova Hair now: straight, body wave, natural wave, curly, kinky straight. The choices are wide-ranging, all beginners are free to choose any hair texture as their preferences.
2) Three typical, attractive hair colors: 1B/99J, 1B/613, Natural Black. All these hair colors can reflect different beauty.
3) U Part wigs also have no lace. In the wig market, U Part wigs have more affordable and competitive prices than regular lace wigs. The prices are acceptable to most people.
4) The biggest advantage of a U Part wig is more convenient and easier to install. By choosing a U Part wig, all beginners don't need to worry about the complicated operations.
5) Considering it is summer now, U Part wigs are comfortable, breathable. You can wear it all day, every day, without discomfort.
3. How To Get These Easiest Wigs?
SuperNova Hair is a reliable supplier. Beginners can get both above easiest wigs in our store. At SuperNova Hair, the happiness and satisfaction from all customers with hair products are always at the top of our priority list. We insist on offering the best service, the time before purchasing, through its delivery, after-sale.
It is a good, correct choice to choose us. Come and get your first wig in SuperNova Hair.