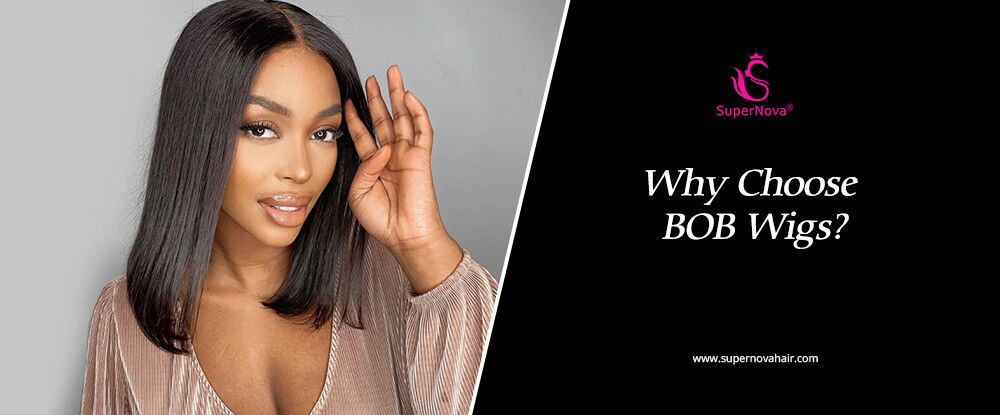 The summer season is almost upon us again. Summer days are very hot. In order to try to keep cool in the summer heat, most people used to tie up their long hair in a ponytail or clip the hair or change a new short bob wig. A short hairstyle is a very cool hairstyle for summer. And this is what we are going to talk about today - bob wigs.
1. What Are Bob Wigs?
Bob wigs are kinds of hair wigs that are different from long human hair wigs of hair lengths. The hair lengths of bob wigs are in 8-16 inches can be chosen on Supernova Hair Store. A good quality bob lace wig can be dyed, restyled for many occasions.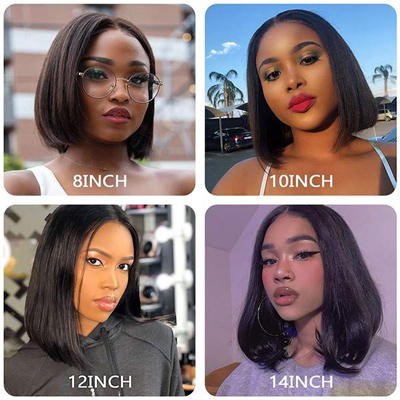 2. Why People Like Bob Wigs?
2.1 Cool And Chic Appearance
In the old days, most women preferred to choose long hair wigs. Because a long hairstyle could do a much better job at showing a women's personality. But with the evolution of society, the public's taste has changed. More and more customers start to chase the variety of hair products. Cool and chic bob wigs have become the new treasures in the wig market. Short hairstyles offer people a completely different look that shows distinct personality and taste.
2.2 More Breathable And Lighter
All our bob wigs are well breathable with 100% virgin human hair and high-quality Swiss lace. People may not feel hot even when wearing them on a hot summer day, and they have no side effects, either. Bob wigs wear artistically, facile, and are comfortable, has the good permeability.
2.3 Easier To Maintain
Compared to long hair wigs, short bob wigs are easier to maintain. Short hair wigs are not easy to get tangled and knots. Also, they are more convenient to clean and dry.
Care tips in summer: People need a product with SPF to protect their hair bob wigs from the sun. Or too much summer sun can also leave your hair wig feeling brittle and frizzy - a bit like going at it with a hot blow-dryer for too long.
2.4 Competitive Price
The short hair lengths help bob wigs have a price advantage. Because when other things being equal, the longer hair lengths a hair wig has, the price of this hair wig is more expensive. Compared to long hair wigs, the prices of bob wigs are more competitive and affordable.
3. Where Can Get Perfect Bob Wigs?
SuperNova Hair insists on offering various types of high-quality short bob wigs for our customers.
3.1 Wig Construction
According to different wig constructions, we can divide our bob wigs into four different types: bob 5x5 lace closure wigs, bob 6x6 lace closure wigs, bob 13x4 lace front wigs, bob 13x6 lace front wigs. These four different bob lace wigs have their own advantages, people can choose their preferences to depend on their needs. Like bob lace front wigs have more natural and complete hairlines. Bob lace closure wigs have more affordable prices and more convenient installations.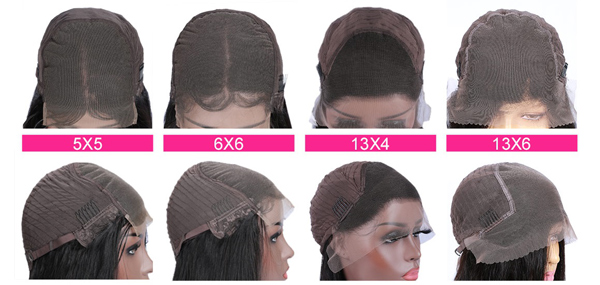 3.2 Hair Textures
There are two main hair textures: classic straight hair and unique kinky curly hair. Different hairstyle shows different feelings. These two different hairstyles can meet all needs of customers no matter you like straight hair or wavy hair.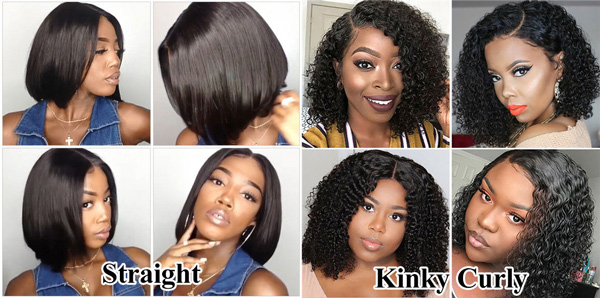 3.3 Hair Colors
Hair colors of bob wigs in SuperNova Hair includes mature #99J Burgundy, bright #613 blonde, classic #1B natural black. Some people may like a subtle color, #99J Burgundy hair color is a good choice. Some people prefer to be s shining star in the crowd, #613 blonde hair color is suitable for them. #1B natural black needs no introduction, it is regular and classic hair color. Believe there is a bob colored wig can satisfy your needs.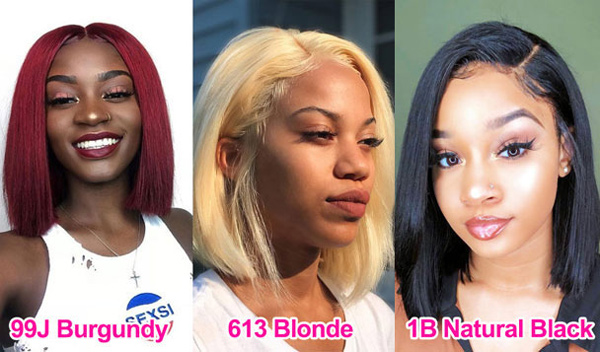 3.4 Special Recommendation - Limited-Time Flash Sale - 99J Burgundy Straight 4x4 Bob Wig
This is our special offer: a perfect #99J Burgundy hair color with a perfect straight bob wig hairstyle at a very reasonable price. Everyone doesn't miss this amazing wig!
10 inches = $59, 12 inches = $69, 14 inches = $79.