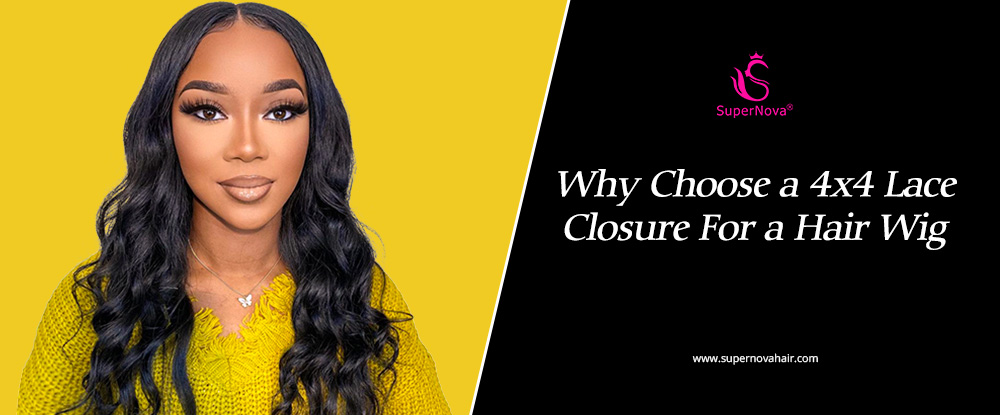 New Year is coming, have you ready to get your New Year's new wig? Today I will recommend an economical hair lace wig to everyone.
1. What Is The 4x4 Lace Closure Wig And Its Advantages
The 4x4 lace closure wig is a kind of lace wigs. 4x4 is the lace size of a lace closure which covers 4 inches across your forehead and gives you 4 inches deep parting space. Why choose a 4x4 lace closure for a hair wig? I have listed below three main advantages of a 4x4 lace closure wig for your references:
1) Glueless
As the width of a lace closure is not as wide as a lace frontal. People no need to use glue when installing a 4x4 lace closure wig. It is more convenient and easier.
2) Competitive Price
Lace size is a major factor in lace wigs prices. The lace size of a 4x4 lace closure wig is smaller than other lace frontal wigs. So the price of a 4x4 lace closure wig also will be more competitive and affordable to most people. If you are a student or a person who has a limited budget, this wig is suitable for you.
3) Beginner Friendly
Every beginner who buys a hair wig for the first time wants to have an easy-to-wear wig. And this 4x4 lace closure wig can satisfy all your needs. It is easy to take on and off, so it is also named a beginner-friendly wig.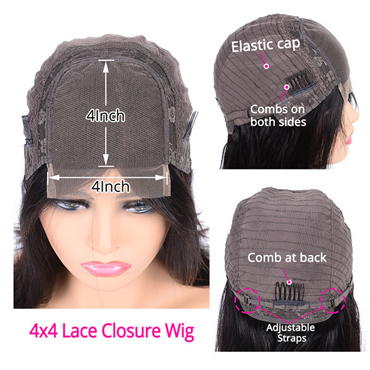 2. 4x4 Lace Closure Wigs In SuperNova Hair In Discount
Here is good news. Now on our official website, there is a limited-time flash sale - 99J Burgundy straight 4x4 bob wigs. This is a surprising discount that everyone can have a chance to get an extra discount up to 80% off. A light 99J Burgundy straight 4x4 lace closure wig in 10 inches hair lengths only cost $49. what a great deal! Don't miss this time, come and get it!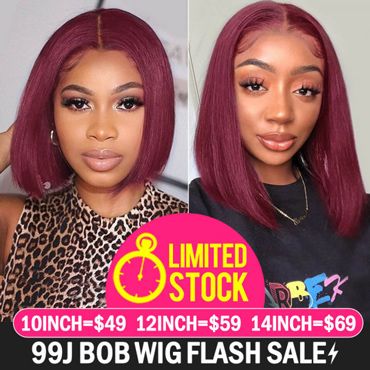 3. The 5 Hottest 4x4 Lace Closure Wigs Of 2021
Below are the five hottest typical lace closure wigs of 2021. Including different hair textures and hair colors of lace closure wigs for your choices with satisfaction.
1) Body Wave 4x4 Lace Closure Wig
Hair Texture: Body Wave
Hair Color: Natural Black
Hair Length: 8-26 Inches
Cap Size: Average Size
Hair Density: 180%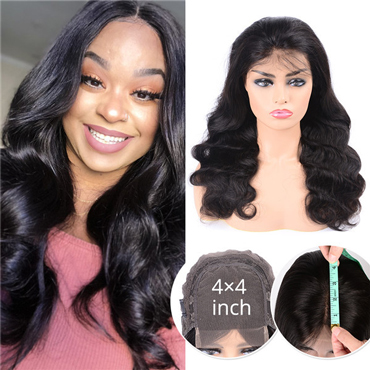 2) #27 Honey Blonde Wigs 4x4 Lace Closure Wig
Hair Texture: Straight/Body Wave
Hair Color: #27 Honey Blonde
Hair Length: 10-26 Inches
Cap Size: Average Size
Hair Density: 180%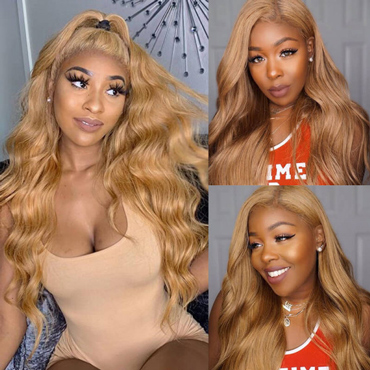 Hair Texture: Curly
Hair Color: Natural Black
Hair Length: 8-26 Inches
Cap Size: Average Size
Hair Density: 180%/200%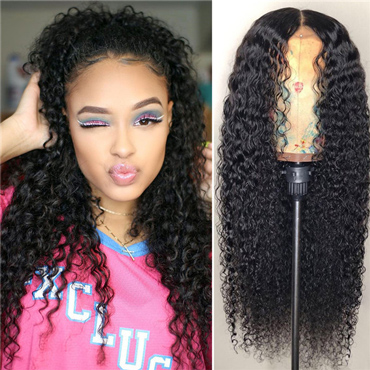 4) Burgundy 99J Color Body Wave Lace Closure Wig
Hair Texture: Straight/Body Wave
Hair Color: 99J Burgundy
Hair Length: 10-26 Inches
Cap Size: Average Size
Hair Density: 180%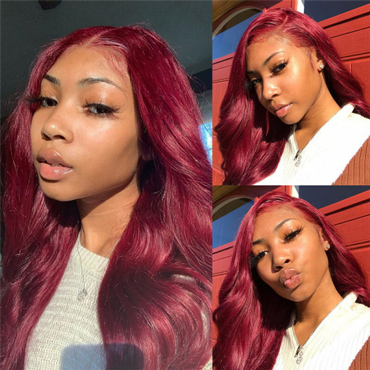 5) Natural Wave Water Wave 4x4 Lace Closure Wig
Hair Texture: Water Wave
Hair Color: Natural Black
Hair Length: 8-26 Inches
Cap Size: Average Size
Hair Density: 180%