11.11 in China is also called Singles' Day, the world's biggest online shopping day. Most ecommerce companies will offer a stream of promotions and discounts to attract customers. In 11.11, you can get your preferred hair products at the lowest price of the whole year. SuperNova Hair also must have the goods in time for the 11.11 rush, today I will introduce all the special promotional activities for 11.11 to you. These time-limited discounts only during the 11.11 shopping festival. Collect them all and don't miss out.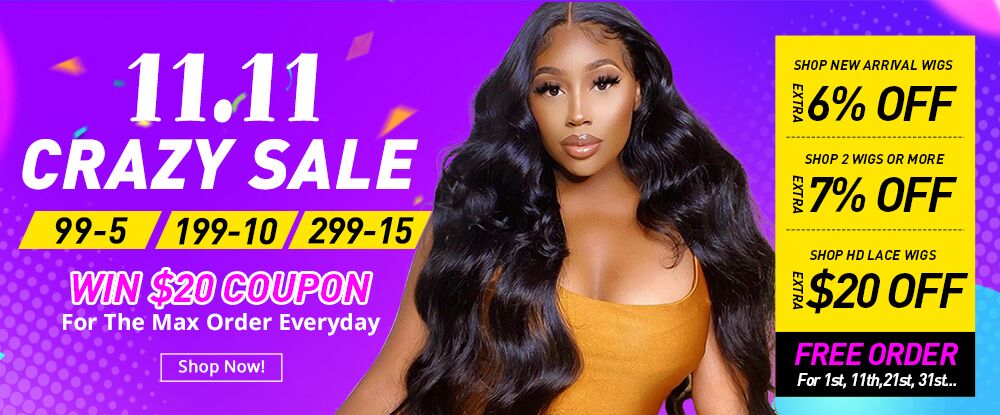 1. Money-Off
We offer three levels of "Money-Off", the more you buy, the more you can save.
Over $99 Get Extra $5 Off - Code "SUPER5"
Over $199 Get Extra $10 Off - Code "SUPER10"
Over $299 Get Extra $15 Off - Code "SUPER15"

2. Shop New Arrival Wigs, Extra 6% Off
We have launched some new arrival wigs recently, including U part wigs, headband wigs, and wigs combo deals. If you buy any of these new arrival wigs during our promotional period, you can get an extra 6% off with code "NEWWIG".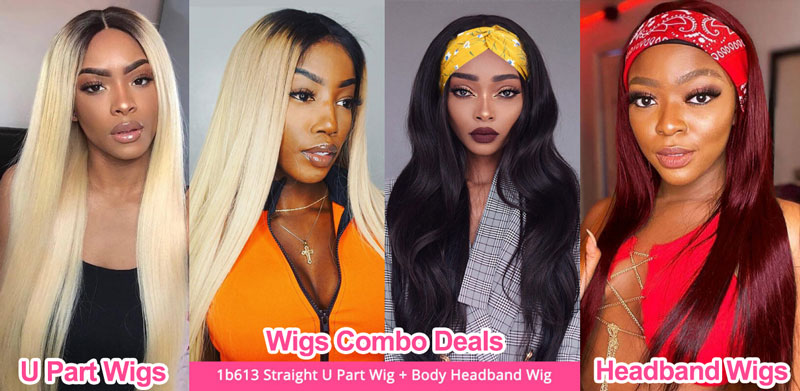 3. Shop 2 Wigs Or More, Extra 7% Off
To keen observers of fashion trends, who is very enthusiastic and passionate about the style-changing, buying only one wig is not enough. They at least need 2 wigs or more to help complete their fashion styles on different occasions.
On the other hand, if you only want to buy one wig, we suggest you can decide to buy together with your friends or families. In this way, all of you can enjoy this extra 7% off with code "WIG7".
4. Shop HD Lace Wigs, Extra $20 Off
HD lace is an upgraded vision of other common lace, it can blend any skin colors perfectly, looks more realistic, has a perfect natural-looking hairline. All the knots on HD lace are invisible because the knots need to cost three days of elaborate hand-making by workers. HD lace is the most undetectable, ultra-thin, ultra-premium lace. And we restore it recently, HD lace wigs are relaunched, get an extra $20 off with code "HD20", don't miss this time!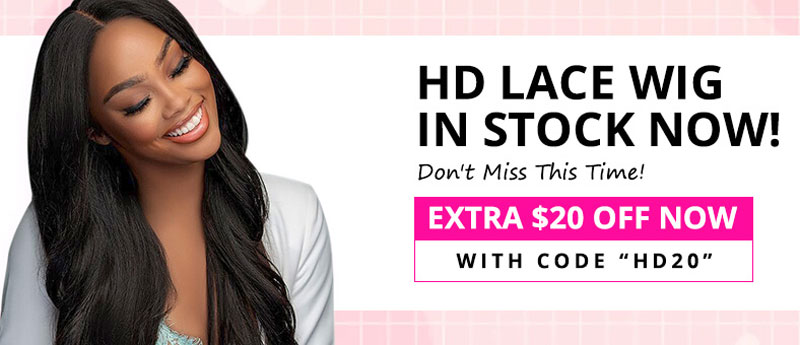 5. Win $20 Cash Back For The Max Order Every day
In order to thank all of our customers for our great love support, we decide to make a $20 cashback for the max order every day during the 11.11 shopping festival. I hope you will support and concern!
6. Free Order For 1st, 11th, 21st, 31st...
There are also some lucky prizes for you, every day has free orders for 1st, 11th, 21st, 31st... Come and be the lucky one!
Available SuperNova Hair Coupon Code & Promotion Codes will end on 16th November.
Shop Now!