When you see this title, do you know this kind of human hair wig?
A 13x4 lace frontal closure is a piece of human hair lace closure which placed at the front of the head. The size of the cheap 13x4 lace frontal closure is 13-Inch across and 4-Inch back.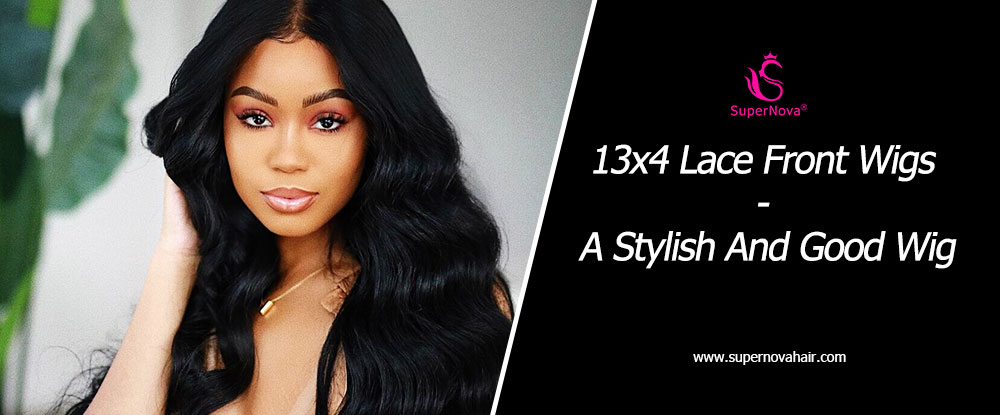 The 13x4 lace front human hair wig needs professional installation method. We can also say the same professional sewing method is used in the 13x4. When you want to install them, you should first sew-in or install the lace frontal closure, then install the half-back part of the wig.

* The lace size
As we have mentioned in the concept, the lace size of the 13x4 lace front human hair wig is 13 inches by 4 inches. As the following photo:
* The Breathability
We all know the high-quality lace frontal closure has a strong breathability. So the bigger the lace is, more breathability will be. So the breathability of the 13x4 lace frontal wig is stronger than the lace closures.

*Advantages of 13x4 Lace Front wigs
First of all, if your hair is very thin, your hairline is not good, or you have some other hair problems, you can choose this wig, it can solve your problems very well.

Second, the wigs are part of the group known as lace, where wigs seem natural. It will bring you a natural hairline and natural-looking appearance.

Then,13x4 human hair lace frontal has the larger lace piece, they can cover the entire forehead, and create an entire hairline from ear to ear, so the 13x4 frontal are also be called as ear to ear lace frontal closure. The hairline created by 13x4 lace frontal sew in will hardly recognize the hair isn't growing from the head. You will enjoy the most natural and beautiful hairline they bring.

Wearing the 13x4 lace frontal with bundles sew in, you can comb your hair to any styles you like. You can comb a side-part hairstyle, a middle part hairstyle, and any part hairstyle, or you can even comb all your hair back directly left an entire and beautiful hairline. You can also comb your hair into a high ponytail.

All in all, you can go to SuperNova Hair to have a look for this human hair lace wigs, or you can see other wigs, like lace wigs, closure wigs and so on.