Wearing a wig with a headband was an old hit a long time ago, and after being silent for a while, recently it comes back into fashion gradually. The fashion of retro headbands is the whirlwind that lasts with its simple and typical style to intoxicate all the people around the world. Blowing from west to east, it is still so strong. All people are very fashion conscious, especially girls. There are 5 things you should know before buying a headband wig, please kindly read on.
1. What is the headband wig?
The headband wig looks different in appearance to other hair lace wigs, as every headband wig has an attached headband to decorate. And it makes the headband wig become more special than other common wigs. The headband wig has no lace, it only has a breathable elastic net cap that covers 3/4 of the head, and an ice silk headband covers the rest part. As there is no lace on the headband wig, the price of it also is more affordable and competitive than others. For people who have a limited budget, we suggest you can consider buying a headband wig, it is a great choice.
2. How to install a headband wig?
The headband wig is also named as a beginner & lazy girl friendly wig, as it is easy to take on & off, only need 2 minutes and 5 steps can complete a perfect installation. The following details are about the installation steps, you can check for references.
1) Brush your hair backward.
2) Wear&Tight the wig with Velcro.
3) Makeup your baby hair naturally.
4) Wear headband&do stylish as you like.
5) Exchange hairstyles freely.
3. How to style a headband wig?
There are two ways you can style a headband wig, one is by some hair accessories, the other is by doing hairstyles by yourself.
1) Hair Accessories
Most fashion girls usually use different hair accessories to do different hair looks, like hairbands, headbands, ribbons, and scarves. Now in SuperNova Hair, buy one headband wig can get two pieces free headbands as a gift. Besides, we also have offered rhinestone and crystal headbands at an exclusively low price in "Bonus buy" on the checkout page.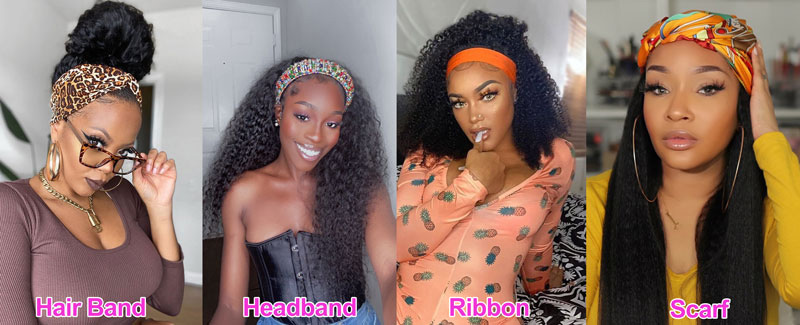 2) Do Hairstyles By A Deft Hand
Besides doing hairstyles with hair accessories, some people who have a deft hand can do styles directly. Like making the hair down to your shoulders, or trying to tie up into a bun or ponytail. All the beautiful hairstyles are waiting for you to depict the use of skill.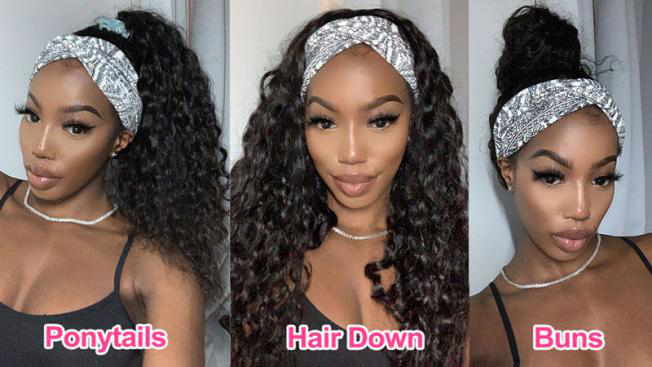 4. Where can buy a headband wig?
SuperNova Hair is a professional human hair company Integrating development, manufacturing, selling in-house and always insists on offering high quality, reasonable price, the best service for every customer.
5. How many styles of headband wigs are there in SuperNova Hair?
About the styles of headbands wigs, we will introduce 2 aspects: hair textures and hair colors.
1) Hair Textures
Now there are 8 different hair textures available in SuperNova Hair: Straight, Body Wave, Curly, Loose Deep, Deep Wave, Water Wave, Yaki Straight, Afro Curly.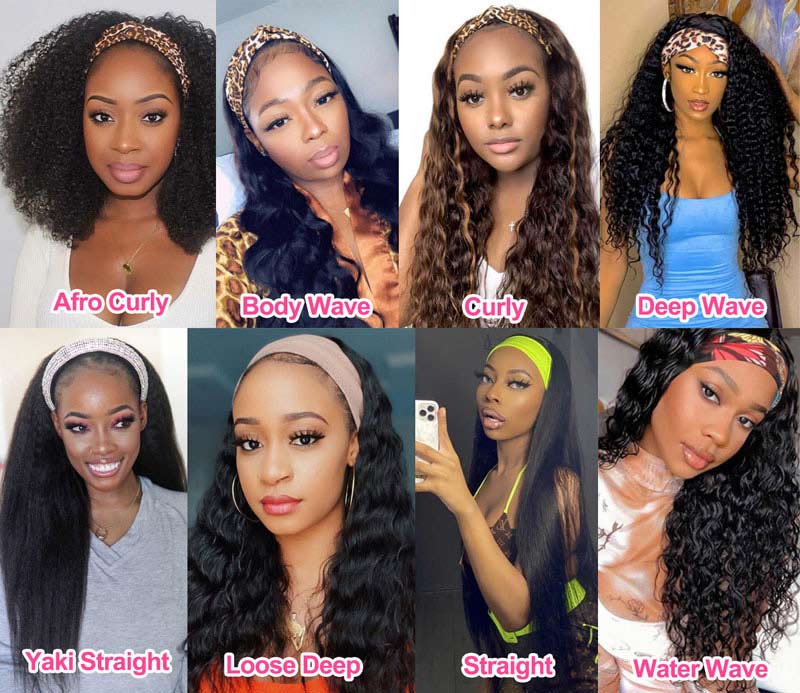 2) Hair Colors
There are 12 different hair colors in the online shop, including Natural Black, #4, #017, #019, #022, #Dark 30, #Bright 33, #Ginger, #Piano, 1B/99J, Light 99J, Dark 99J.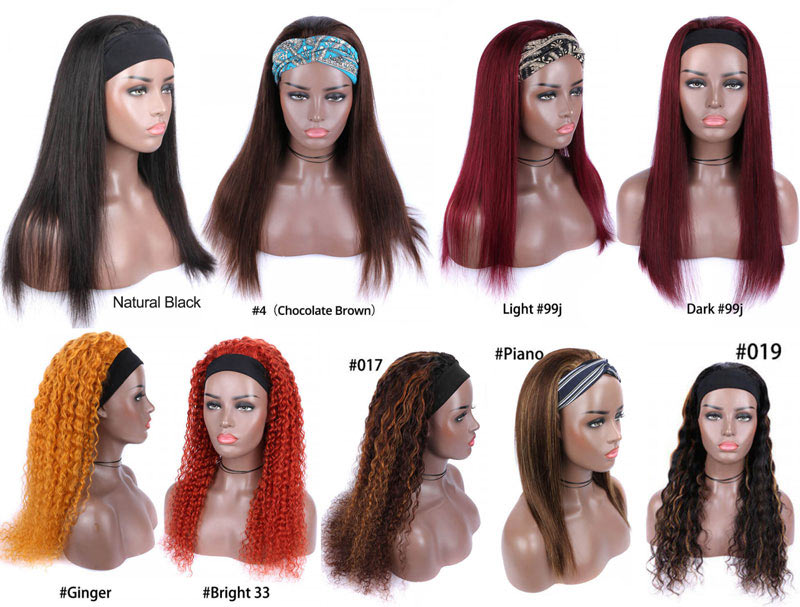 3) Customized Service
If you want some special hair textures or hair colors, you can leave a message to us, we also offer customized service, and will reply as soon as possible once get the message.