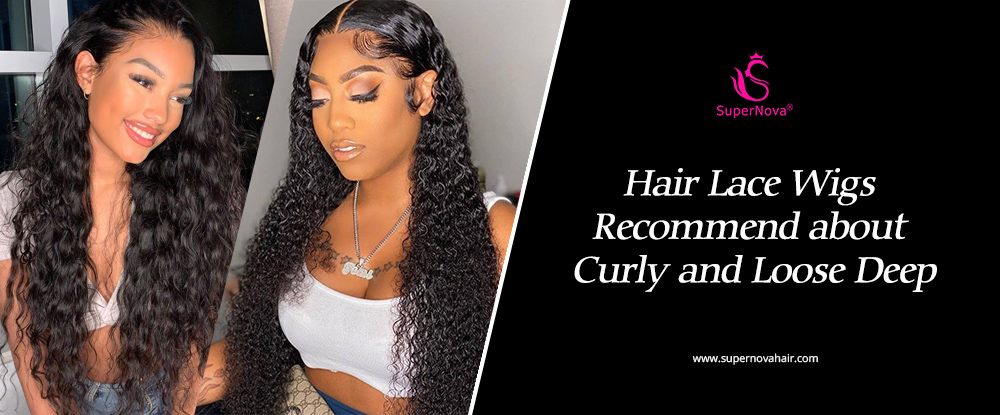 Hair lace wigs are always the top-selling products in the wigs market, and still occupy most of the market share. In SuperNova Hair, all the hair wigs are made by 100% human virgin hair without any chemical processing, which can help make hairstyles easier. There are 7 different hair textures of lace wigs, including straight, body wave, curly, deep wave, loose deep, natural wave, yaki straight. And today we will especially introduce two typical types of them to you - curly and loose deep. Now let's get started.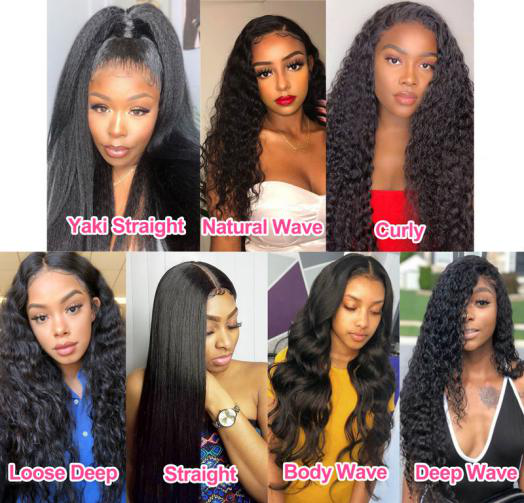 1. What are the features of Curly and Loose Deep?
1) Curly
A curly lace wig is always stand-out in all hair textures, and all customers love it, especially by African American women. What is the reason for this curly hairstyle enduring appeal? From the outside, curly hair has tighter and irregular curls than other textures that can make it appears fluffy and soft.
2) Loose Deep
Loose deep is ladder-shaped, ups and downs in the same direction. In some ways, loose deep has a different level of curls, it is a little looser than the deep wave. If you more like looser curls, this kind of hair texture lace wig is a satisfying choice for you.
2. Hair Lace Wigs Recommend
1) Loose Deep 13x4 Lace Front Long Wigs
Actually, a 13x4 lace front wig is normal in the lace wigs' filed. But this kind of loose deep lace front wig has more choices on available hair lengths. The longest hair length can reach 40 inches. People who like loose deep lace frontal wigs with longer hair lengths definitely don't miss it!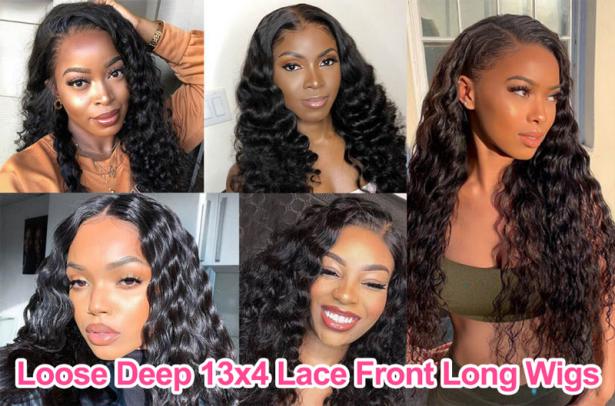 2) Loose Deep 2x6 Lace Closure Wigs
A 2x6 loose deep lace closure wig has the less lace area than other lace wigs. That means it has a more affordable price and is easier to install. So it is also named a beginner-friendly wig, suitable for people who are new to installation.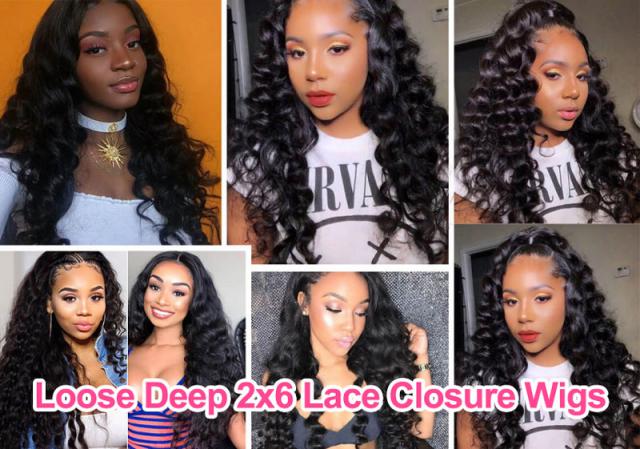 3) 99J Burgundy Loose Deep 13x4 Lace Front Wigs and Curly Burgundy Lace Front Wigs
99J burgundy is a representative and popular color in our store, it is like red wine, a mix color of red and purple. We launched 99J color both in curly and loose deep lace wigs. An amazing color plus a charming hair texture will get better effects.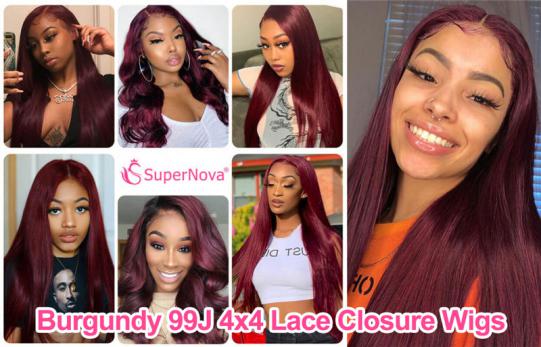 This is a common but timeless type of hair lace front wig, made by 100% virgin curly hair bundles and a 13x4 lace frontal from ear to ear. The width of this lace frontal is wide which can make the lace closer to your forehead and help your whole wig's style more natural and real. Choosing it will never go wrong.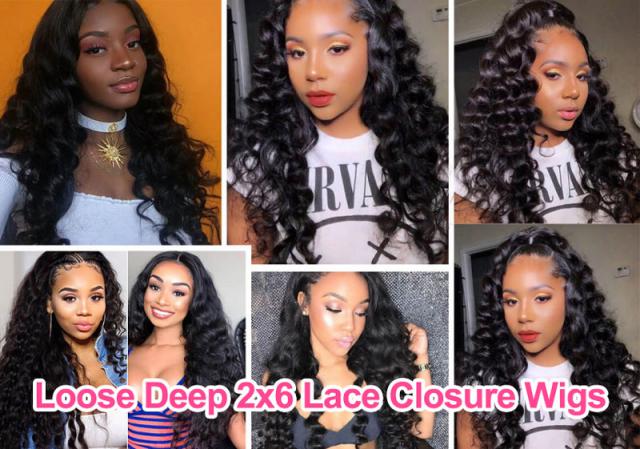 Fluffy curly hair texture with short bob hair length constitutes a chic trendy lace wig. It is suitable for people who are bored with long hair. Getting a curly short bob wig can inject new vitality into your life, a brand-new appearance also means a new start. The short hairstyle shows the young and alive aspect of people. Besides, the price of a curly bob wig is more competitive than other long lace hair wigs. If you are a student or have a limited budget, this curly lace wig is a better choice for you.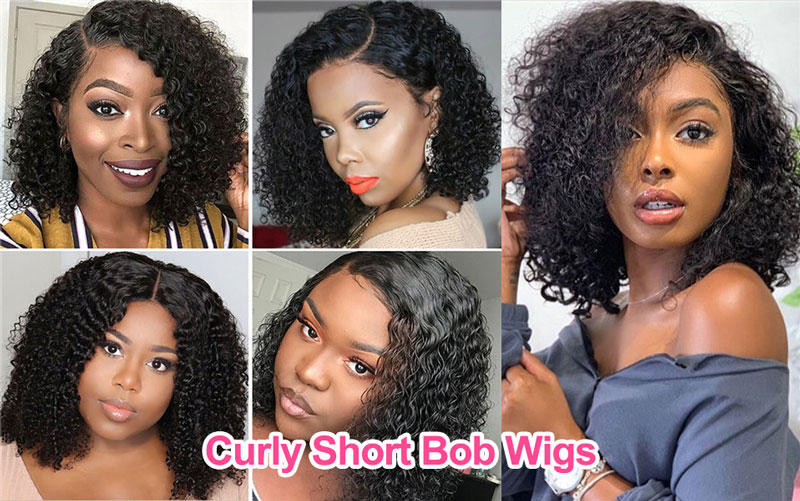 3. Where to buy?
So where can buy all the above hair wigs? All you need is in SuperNova Hair , and now we are under Autumn Sale, all wigs' order can get an extra 5% off with code "AUT5". Don't be hesitated, come and join us!