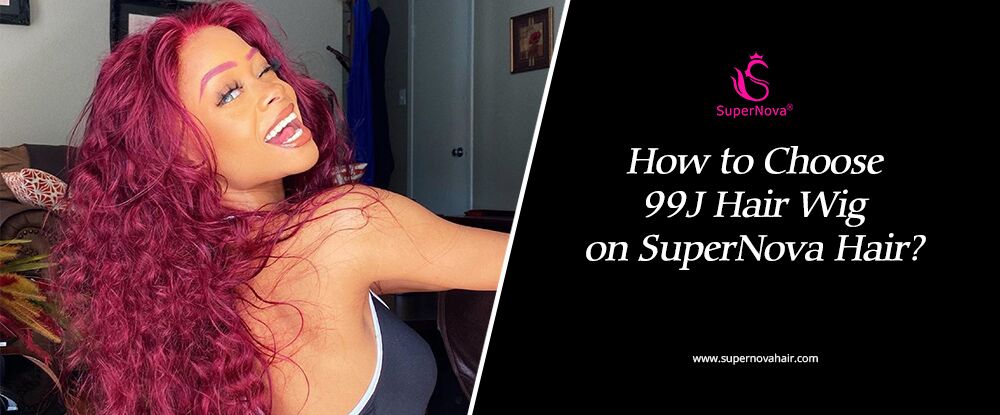 99J burgundy hair wig is one of the most popular products in 2020, SuperNova Hair also made a custom "99J" page especially for 99J products. You may be wondering how to find the special page, how to find a suitable wig, and how to place an order on the web. We'll walk through these steps in detail in an upcoming section.
1. How to find the special page of "99J"?
1) Firstly, you can enter to the homepage of our website SuperNova Hair, like the below picture shows. And then you can click "Catalog" in the upper left corner of the figure.
2) After opening the Catalog, a left sidebar will show up. You can click on "99J Burgundy Hair" on the left sidebar.
3) Finally, you will find the page of 99J, let's start shopping on it.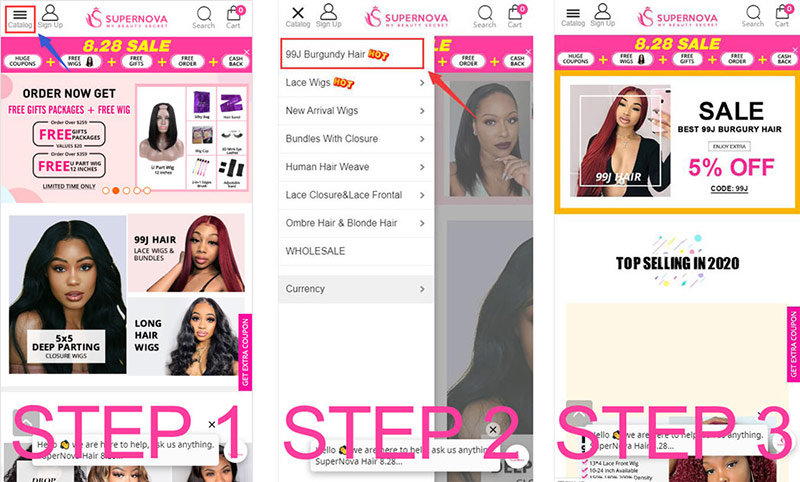 2. How to choose a preferred texture?
We have various different textures of 99J Burgundy hair Wigs, total 7 options, including loose deep, body wave, curly, deep wave, short bob, natural wave, and straight.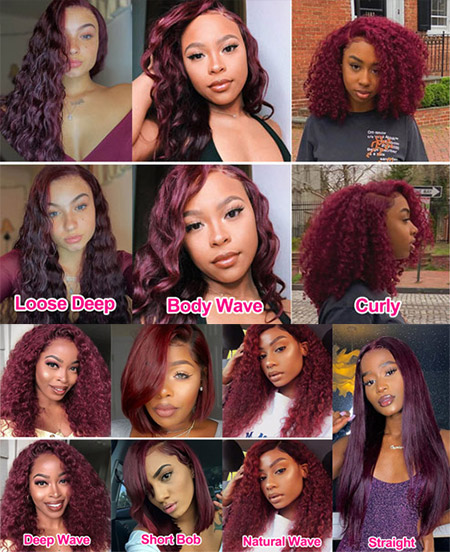 Above all hairstyles of 99J Burgundy Wigs you can find on our "99J" page, just choose the favorite one you like.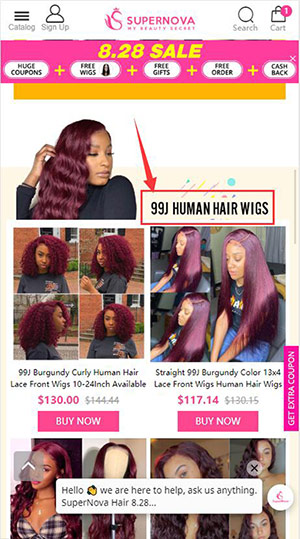 3. How to place an order on SuperNova Hair?
For example, if you have decided to buy 99J burgundy curly human hair lace front wig, you can click "buy now" and you will enter to the detailed page of this product.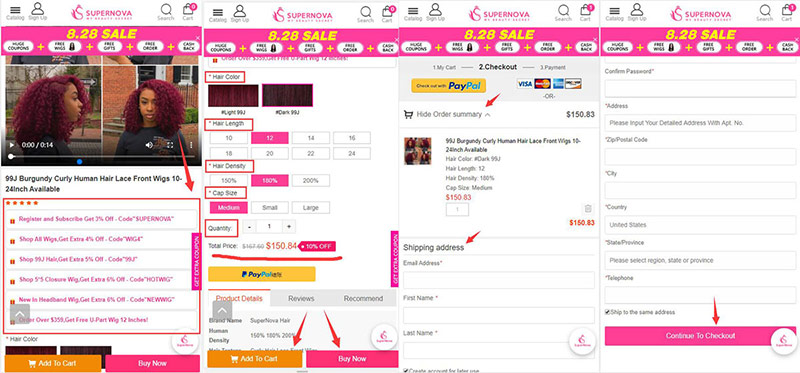 Under the title, you can check that there are some promotion codes, choosing an available one for your product to get a discount when you do the payment. Scrolling down the page, you will see some options that need to be selected, including the hair color, hair length, hair density, and capsize. If you decide to buy it directly, you can please click "Buy Now", then you will jump to the payment page, fulfill all needed recipient information. We will arrange the shipment as soon as possible once we get your order. If are you not ready to buy it, you also can choose to click "ADD TO CART" first. If you want to buy the next time, you can find it directly from your shopping cart, it will be more convenient for you, no need to select options once more.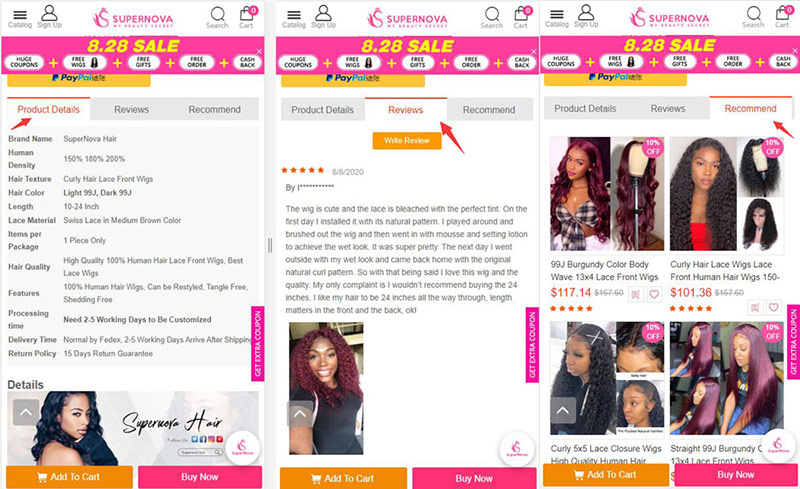 By the way, on the product page, we have three sections of the product (Product Details, Reviews, Recommend) to help you fully understand the product.
4. How to measure the capsize and how to choose a wig length?
According to the below picture, you can see the detailed steps of how to measure the capsize and hair length of 99j human hair wig. Using the tape measure to get the size of the 6 parts of your scalp, and find which capsize is the most suitable for you. If there is no size option, then the wig will be the medium one. If you prefer large or small size, please feel free to contact us for special customization. When you measure the hair length, please kindly note that for curly and wave wigs, the curls fold some length. That's why the same length of straight and wave hair, the wave one is visually shorter. You need to get the length when the hair is straightened.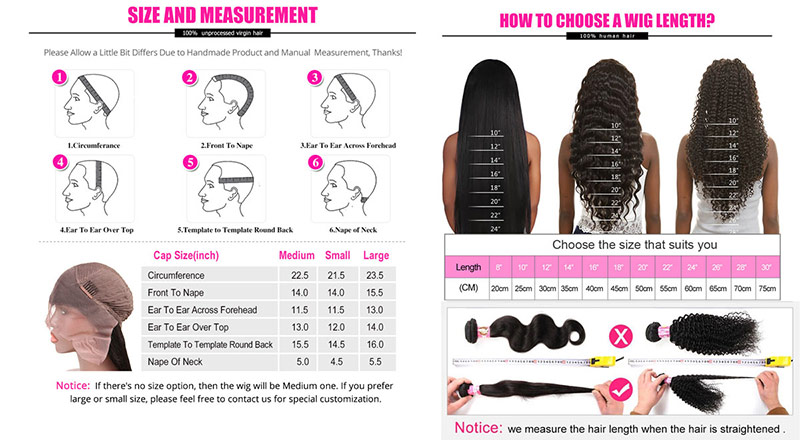 Based on the above information, believe you have mastered the skills of shopping online in SuperNova Store. And we do have a special promotion code for 99J burgundy hair. Coming and getting the extra 5% discount with code "99J" only in the SuperNova Hair Store.