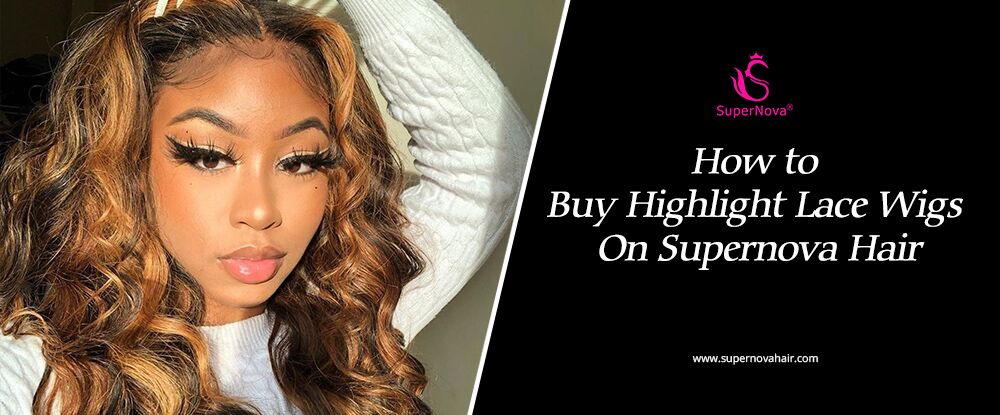 For starters, buy highlight lace wigs on Supernova hair may be confused. Don't worry, let me show you how to make a purchase, for example, on your mobile phone.
When you enter our mall, click the search logo at the top of the page, and enter what wigs you want to buy in the search box, such as "highlight lace front wigs", or click the Highlight below.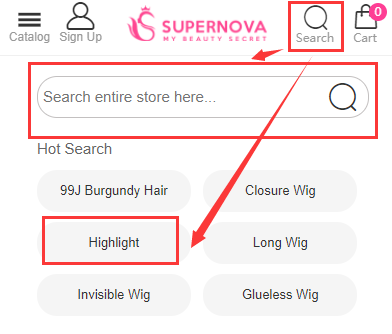 Then you will see our mall, which has all of the highlighted wigs. You can choose the highlighted wigs you are interested in according to the title and picture, and then you can choose the coupon that suits you.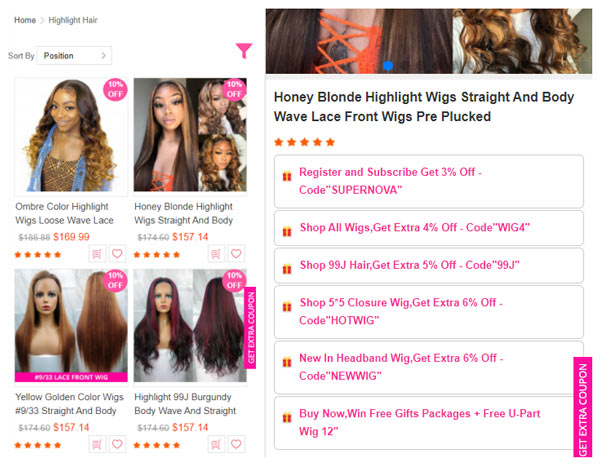 You can select your favorite hair color, texture, hair density, hair length, cap size, and the number of items you want to purchase. The total price of your favorite wig will be displayed at the bottom of the selection.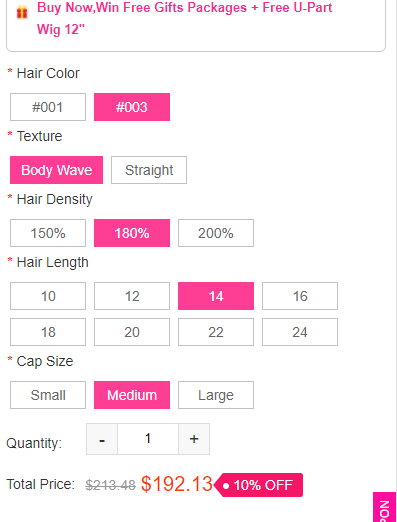 If you don't know the size of your wig, just use a soft tape measure. Using a ruler to measure the circumference of your head, starting at the nape of your neck and ending at the hairline.
Expert tip: To ensure that your measurements are accurate, try to measure at least 3 times to make sure your Numbers are consistent.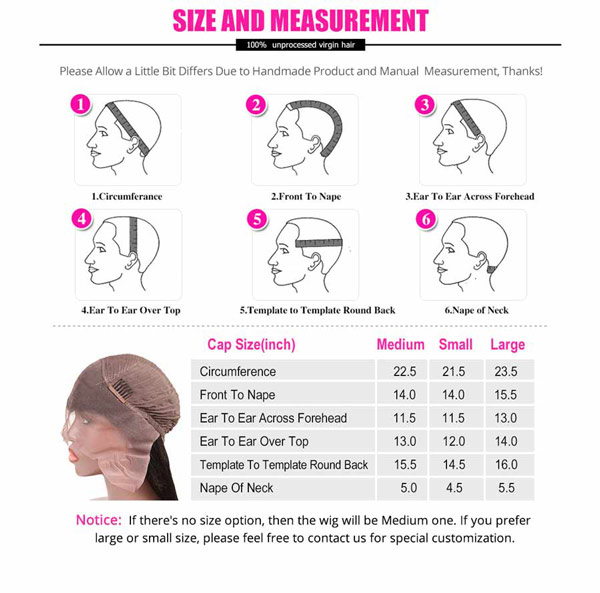 If you have any doubts about our products, you can take a look at our product details, reviews and recommend. It can help you understand the product better.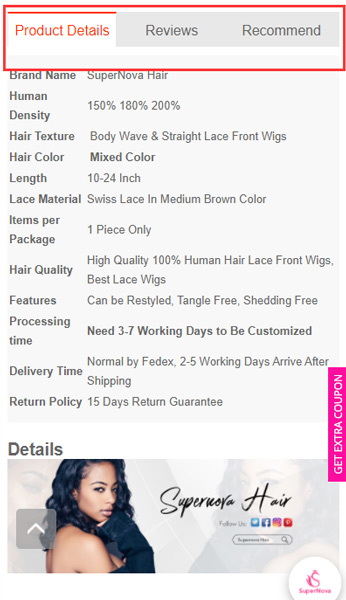 When you are sure to buy the wig, you can click "Buy Now" at the bottom right of the screen to make the purchase.
How To Buy Highlight Lace Wigs On Supernova Hair

When you click to buy, the page top will appear you want to buy wigs, please make sure, you can see three times, so that you can buy the wig you like.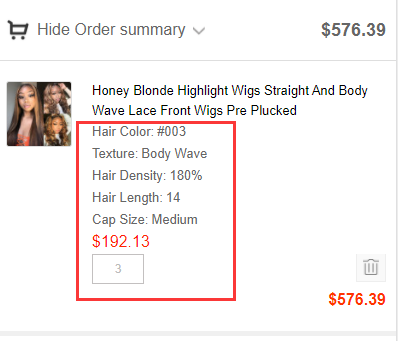 Once the information is confirmed, you can fill in your email address, name, detailed residential address and other information below, please pay attention, residential address must be confirmed three times, otherwise it will affect you to get your wig.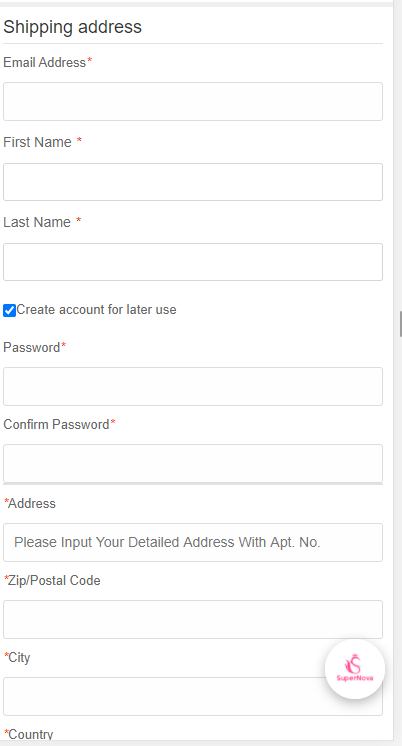 After filling in the address, you can make a purchase. If you have any further questions, please feel free to contact us.