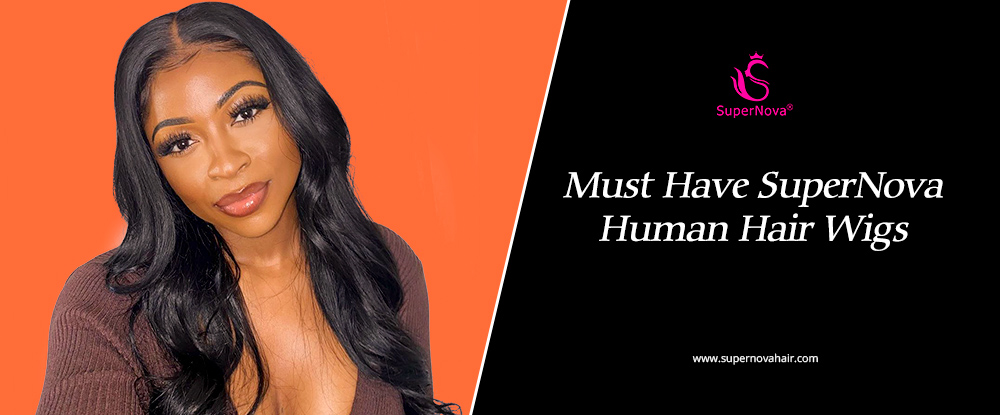 Hair wigs are hot and uncomfortable to wear constantly before. But with the development of production technology, breathability comfort, other aspects of hair wigs are getting better and better. So an increasing number of people are willing to pay for these beautiful hair wigs. Where can buy a suitable wig? And how to find a good supplier?
Today I would like to recommend our store - SuperNova Hair. SuperNova Hair is a professional human hair company established in 2000. We Specialize in manufacturing high quality 100% virgin human hair products, including hair weaves, lace closure, lace frontal, lace wigs, etc. Among which three good types of hair wigs will be emphatically recommended today:
1. Curly HD 5x5 Lace Closure Wigs
We've got good news to share here as well. The HD lace wigs which have invisible laces that can match all skin colors are restocked recently. The HD lace wig is an updated version of other common lace wigs, it has a lighter and more comfortable lace which can offer a perfect natural-looking hairline to make the whole wig look more realistic.
The 5x5 lace closure wig is one kind of lace closure wigs, it is also named a beginner-friendly wig, as its installation is simpler than lace front wigs and can be grasped easily by all new customers.
Curly hair is one of the most popular hairstyles which is the favorite of most customers. It can make you look more fluffy effectively.
The above three features make a perfect combination of hair wigs.
Every HD lace wig order can get an extra $20 off with code "HD20".

2. 99J Burgundy Body Wave 13x4 Lace Front Wigs
99J Burgundy is a truly personal and special color which is a good match with winter. What color is winter? People always say winter is white. It's time to get this 99J Burgundy lace front wig to bring your winter a different color.
Buy this long 99J Burgundy lace front wig can get an extra 5% off with code "99J".

Cold winter is coming, most people have started looking at long hair wigs. Today also happens to be the product recommendations day, I will highly recommend all customers this long curly lace front wig which has already been pre-plucked with baby hair and natural hairline. If you want to be warm and fashionable, long curly lace front wigs may be the best choice to increase vitality.