With autumn coming on, the days are getting cooler and the leaves are beginning to turn yellow. And I find so much more warmth and passion with the dropping of the temperature. I think it's time to get a new look. Come on, take a look inside and see what's new for this year and beyond in SuperNova Hair. Definitely our star product - short bob wigs.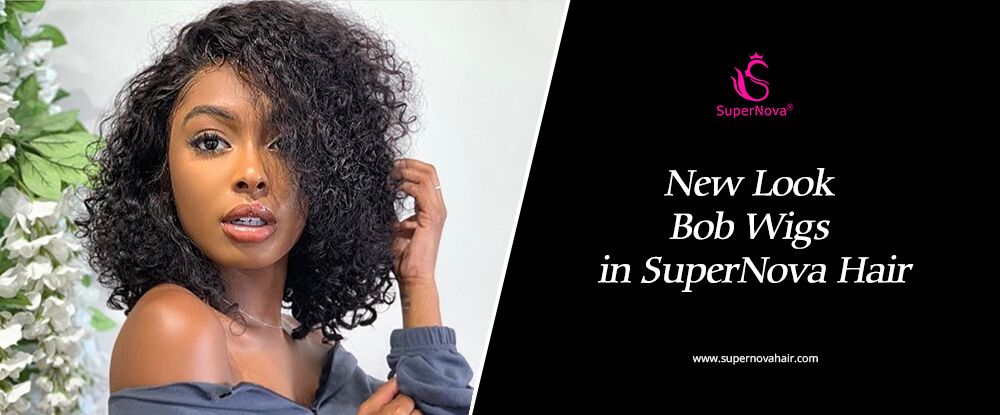 1. What is the bob wig?
A short bob lace wig is a simple and chic hairstyle that suits each woman. The hair length of short bob wigs in our store normally is from 8 inches to 16 inches. And a better effect will be reached if choose higher hair density. Shorter hair length and higher hair density are a perfect match for each other. We will see all the details of human hair bob wigs in the next section.
2. The advantage of bob style wigs
1) Good quality
All the short bob lace front wigs in SuperNova Hair are made by 100% human virgin hair and swiss lace frontals with good quality. So bob wigs are less of shedding or tangling problems, always looks silky and smooth, and can last for at least 1 year or longer if under proper care methods.
2) Can be easy to restyle
Lace front bob wigs are easy and convenient to do hairstyles. In SuperNova Hair Store, we have four hair colors ( Natural Black, #4/613, 99J Burgundy, 613 Blonde) and three hair textures (Straight, Yaki Straight, Curly) available.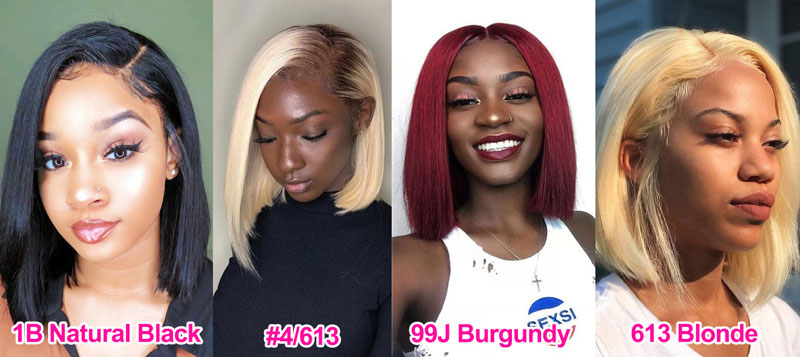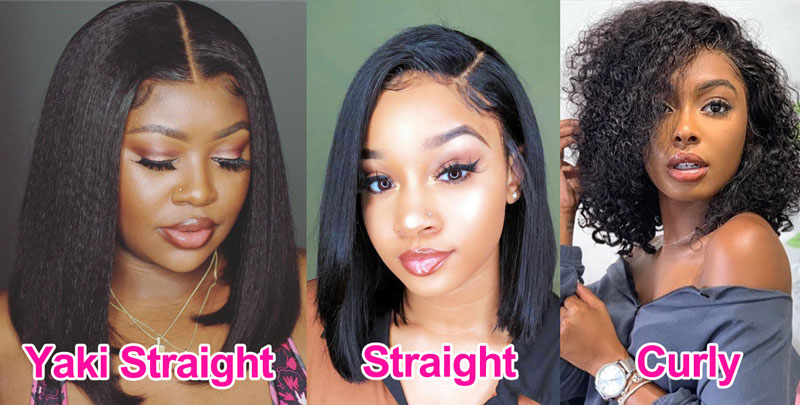 Besides, we also offer customized service, if you want other hair colors or hair textures, you can please kindly contact us, we will reply as soon as possible once we get your message.
3) Extremely easy maintenance
As the hair length of short bob wigs is shorter than others, it will be more convenient for customers to preserve. But it doesn't mean bob wigs are in no need of care maintenance, you still need to take time to care it in a proper way.
4) Affordable and competitive price
Hair length is one of the main effects which will affect the price of hair wigs, the longer the hair length, the more expensive price. So bob wigs have a more affordable and competitive price than others. If you have a limited budget, this wig is suitable for you.
3. Where can get the bob wigs?
Fashion and chic bob wigs in good quality and price only in SuperNova Hair Store. What' more, now we are under a special promotion, buy one bob wig can get an extra gift, a pair of eyelashes for free, or one 50% off 1B 180% density straight bob wig. Don't miss it, just come and join us!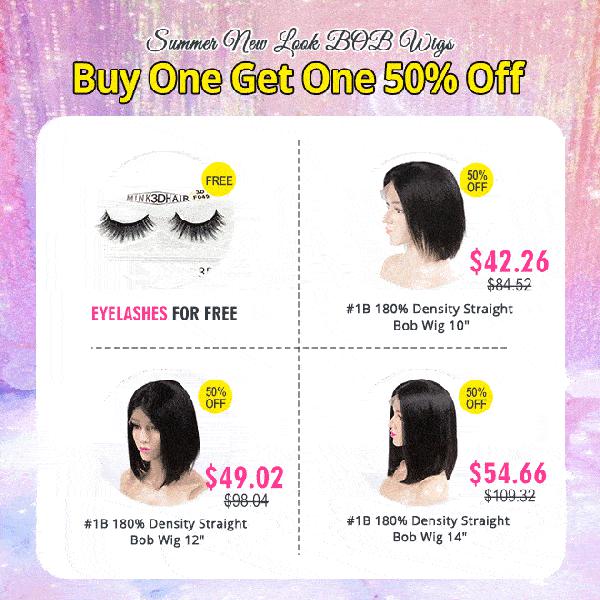 4. Combo sale: PAY 1 GET 3
This year we launched an innovative activity named combo sale. Bob wigs are also in this special promotion. Today we will introduce you to two bob wigs' combo sale below, pay one can get three different bob hair wigs. What a great deal!
1) Pay one Get three straight bob wigs in different colors (99J, 613, 1B)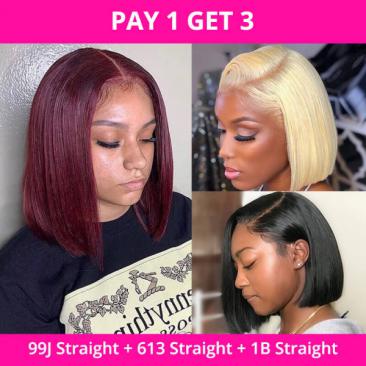 2) Pay 1 get 3 bob wigs: two straight bob wigs in different colors + one 1B water wave bob wig