The annual shopping festival - Black Friday is coming again, and SuperNova Hair is once again plunged into the preparation of promotional activities.
All the promotional activities have a limited time during Black Friday: 11.24 - 11.30.
1. Following are some available special promotional activities in SuperNova Hair.
It is useful to know what things are selling in the online shop now, and it is also important for all customers to have patience and be informed as to which style looks good for their face type before going shopping.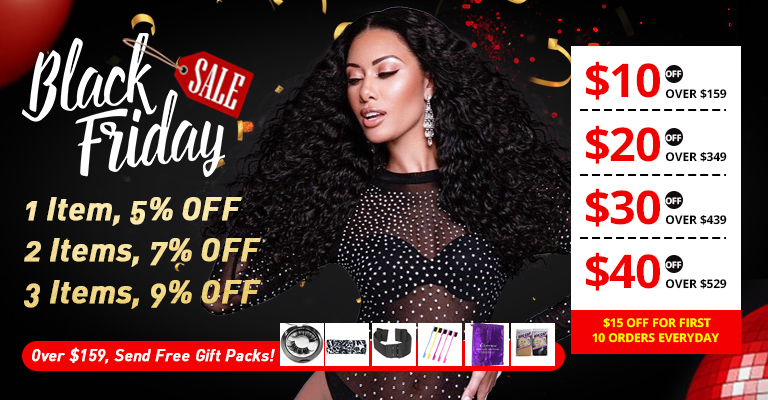 1) Over $159, Send Free Gift Packs!
There are some useful hair accessories in a pack, including a hairband, a silk bag, a headband, eyelashes, a wig cap, a hairbrush. All the hair accessories in a pack are carefully selected to meet the needs of different customers.

2) Buy More, Save More!
Like the sub-title shows, buy more can save more. Come and get the annual lowest price of a year, only during Black Friday.
$10 OFF Over $159 - Code: Black10
$20 OFF Over $349 - Code: Black20
$30 OFF Over $439 - Code: Black30
$40 OFF Over $529 - Code: Black40
1 Item, 5% OFF - Code: HF5
2 Items, 7% OFF - Code: HF7
3 Items, 9% OFF - Code: HF9
3) First Come, First Served!
It's time to do a competition of hand speed, faster come, more served.
$15 OFF For First 10 Orders Every day during Black Friday - Code: Black15
Only on Black Friday, First 15 Order can get the chance to have an extra $20 OFF.
2. Hot-selling hair products in SuperNova Hair recommendation
1) 99J Burgundy
99J burgundy human hair wigs are always hot-selling and preferred by the customers. SuperNova Hair has a huge selection of 99j lace wig styles at good prices online. Come and choose beautiful 99J lace front wigs, 99J lace closure wigs, 99J hair bundles, 99J bundles with closure with a big discount and free shipping.
Now shop 99J orders, can save an extra 5% off with code "99J".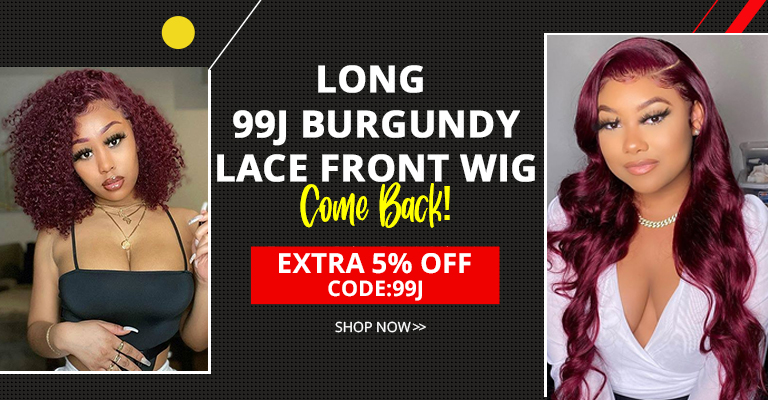 2) HD Lace Wigs
The star product - HD lace wigs have restocked! HD lace is an invisible lace which can match all skin color, and this is one of the reasons why people always keep loving HD lace. The most undetectable lace can make the whole wig style look more realistic and offer a perfect natural-looking hairline.
Buy any HD lace wig can get an extra $20 off now with code "HD20". Don't miss this time!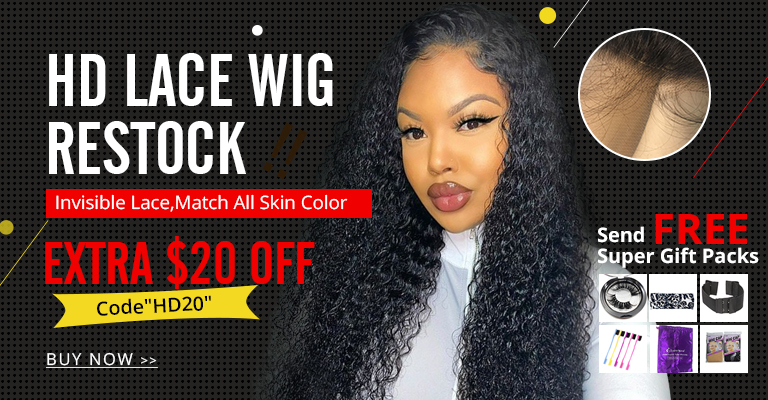 The beginner and lazy girl friendly headband wigs have been ever-increasing in popularity. As it is easy to take on and off, and only need 2 minutes can complete an installation. Besides, buy one headband wig can get two free headbands as a gift only in SuperNova Hair.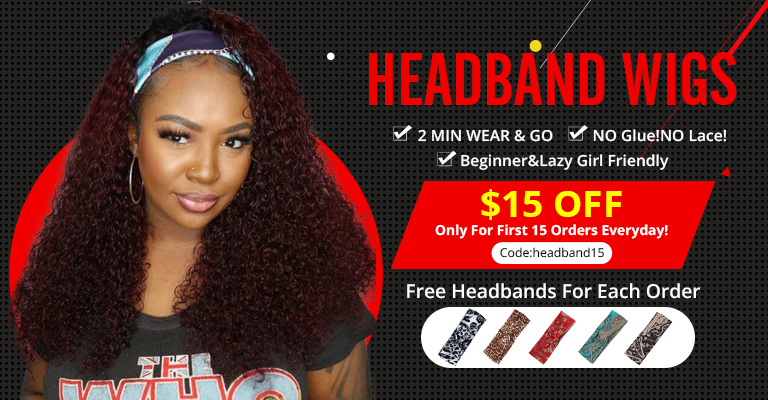 SuperNova Hair is a professional hair store that sells almost anything you can imagine, and also have prepared many surprises for all customers at this special time. Welcome to the shop!