Headband wigs and U part wigs are very popular recently, don't you want to keep up with the trend? SuperNova Hair will give you guys a thorough introduction of these two wigs.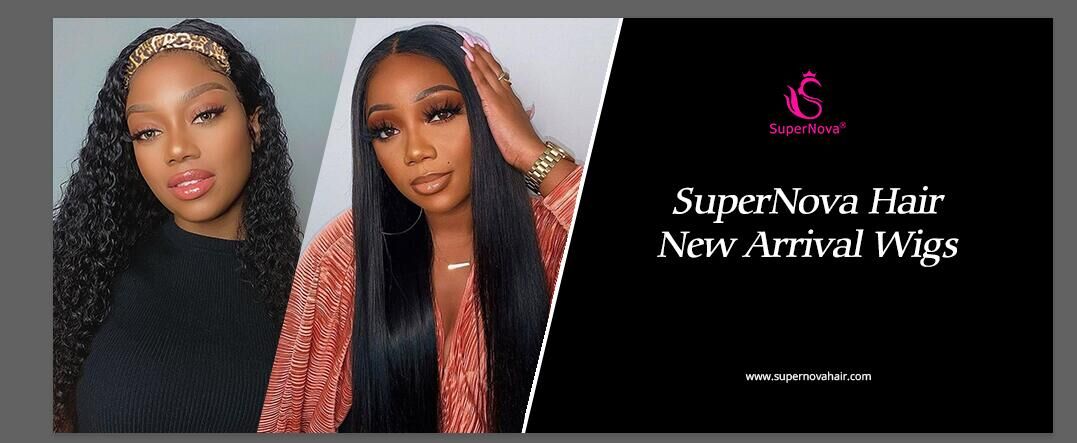 Hi dolls:
Let's explore why headband wigs and U part wigs can start driving a new trend. You won't disappoint after reading this article!
New Arrival Wigs Activity Discount
l 40% off on original price
l Extra 6% discount, code:NEWWIG
l Order now, Get Random Gifts: Headband/net cap/silky bag/eyelashes etc.
So are you thrilled by new wigs?! Please follow me to know these fabulous wigs next.
Headband Wig
What is a headband wig
Headband wig which is a combination of hair and headscarf, is a new glueless wig and can be simply understood by its name. It is an ideal choice for those who are not totally ready for a full lace wig but still want to beautify their hairs. If this matches your situation, I bet you cannot find a better one!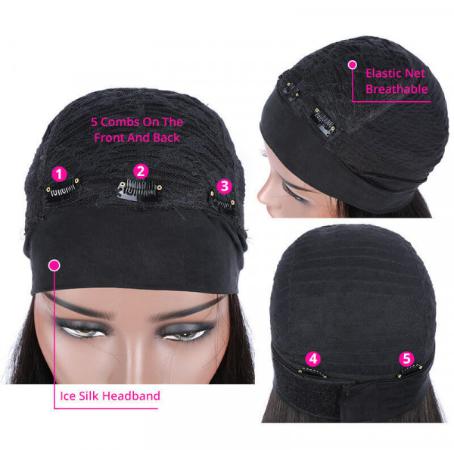 How to wear
Isn't taking hours to install a lace wig a very tiring thing? Wearing headband wig only needs several minutes even less. All you need to do is lay down your own hair on the edges, put the headband wig on and use the headband with Velcro and five clips at front and back to adjust the size to where you are comfortable with.Then you can see a beauty with pretty hair in the mirror.
Advantages
As we all known, headband wig is made without lace, so the price is very affordable. Therefore, the money saved you can buy more headscarf to fit your outfits in different occasions like party or even going to work. And at the same time, it is easy to care your wig without lace. You just need to wash and condition it like your own hair rather than worrying lace damage.
Recommend
Curly and Yaki Straight headband wig are the most popular because these two is very similar to black women's hair. Therefore, when you wear curly and Yaki Straight, the overall image is excellent.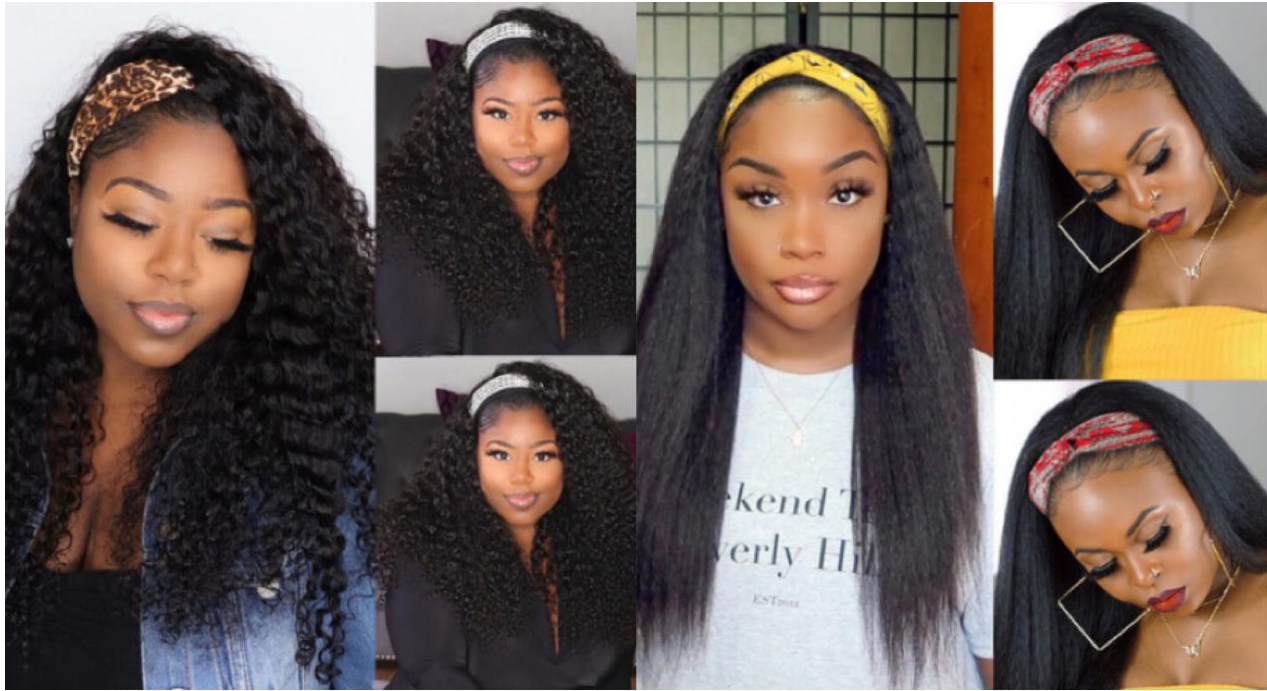 U Part Wig
What is a U part wig
Unlike the full lace wig, the U-part wig is designed with a U-shaped, opening on the front, allowing you to add bundles or fixed buttons. In this way you can achieve excellent hair styles you want. As ordinary wigs, our U part wig is also made of 100% human hair. Therefore, the hair is very soft and natural. After receiving the wig, you can restyle it into the way you like.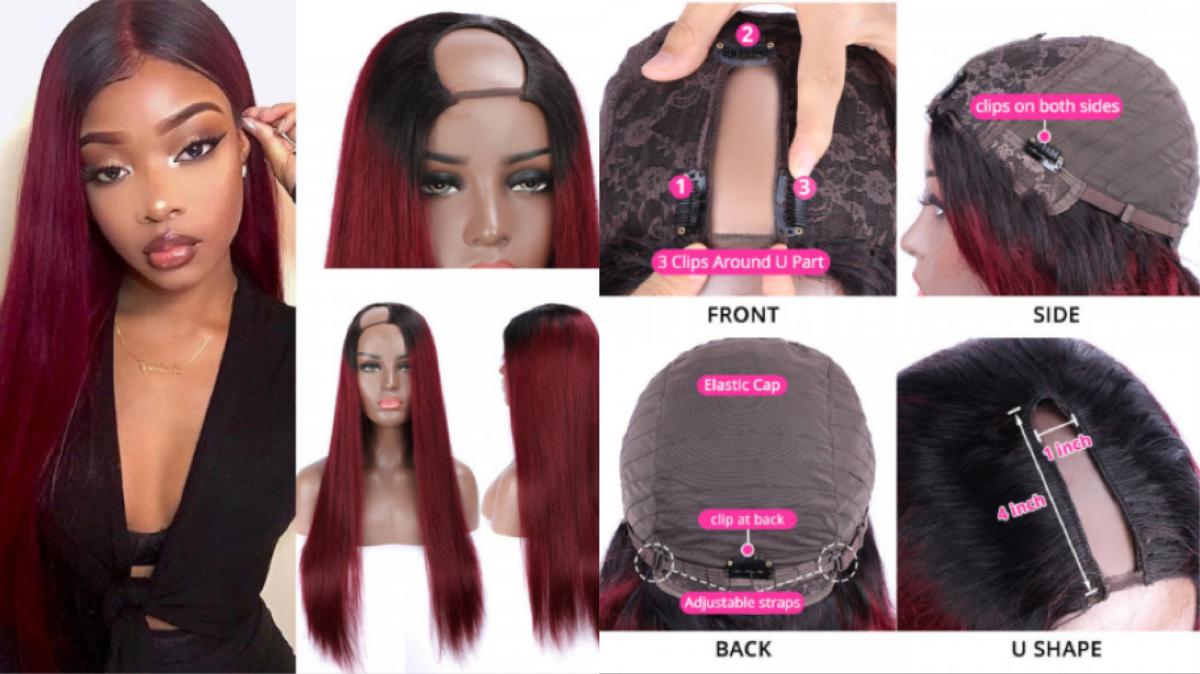 How to wear
The U-shaped opening of the wig has different positions, in the middle, left and right sides.
Before buying a wig, you need to choose what kind you want according to your own hair. Because this is the part of will expose your hair.
You can take out some of your own hair from the front.
Then tie the remaining hair into a ponytail and fix it with hairpins.
The wig is properly fixed with clips. The hair must be flat on the hair and not bulge.
The remaining hair can be adjusted in the direction the user wants. Adjust your hair according to the curvature of the wig so that it will be more natural even can't tell which is real and which is wig.
Advantages
The advantage of this unit is to help you achieve thick and long hair quickly. And it is easier to install than the lace wig, only taking several minutes to fix the wig to your real hair. This is an ideal wig for women who are in a hurry to go out for work. And another good thing about U part wig is you can still wear this wig even if your skin is sensitive. This clip-on wig will not harm your own hair or the skin on face. You can also fall asleep in a wig.
Recommend
Dark 99J and Light 99J set off an unprecedented wave of enthusiasm this year. When two trends combined together, it is no doubt that you will lead the fashion.
As the picture, there are body wave and straight two types of wavy. Both of them can make you look fascinating and energetic!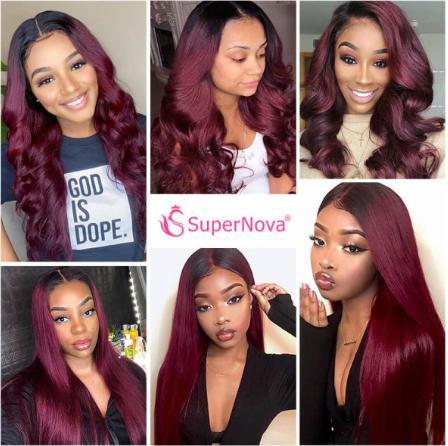 Wig Combo Deals
Wigs are always playing an important role in our lives. Having more wigs allows us to make more styles and adapt to different occasions. The promotion of wig combinations we launched this time is very cost-effective. Buying one is equivalent to buying two or three. what are you waiting for!
PAY 1 GET 3 Wigs (3 wigs ship in a package)
99J Straight + 613 Blonde Straight + 1B Natural Black Straight 13x4 Bob Wigs
Natural Black Straight And Water Wave 4x4 Bob Wigs + 613 Blonde Straight 4x4 Bob Wigs
PAY 1 GET 2 Wigs (2 wigs ship in a package)
Straight Hair Headband Wig + Loose Deep Wave 2*6 Closure Wig
Natural Black Body Wave + 1B/99J Burgundy Straight Hair U Part Wigs
Straight Hair U Part Wig + Free Body Wave U Part Wig
1B/613 Blonde Straight Hair U Part Wig + Natural Black Body Wave Headband Wig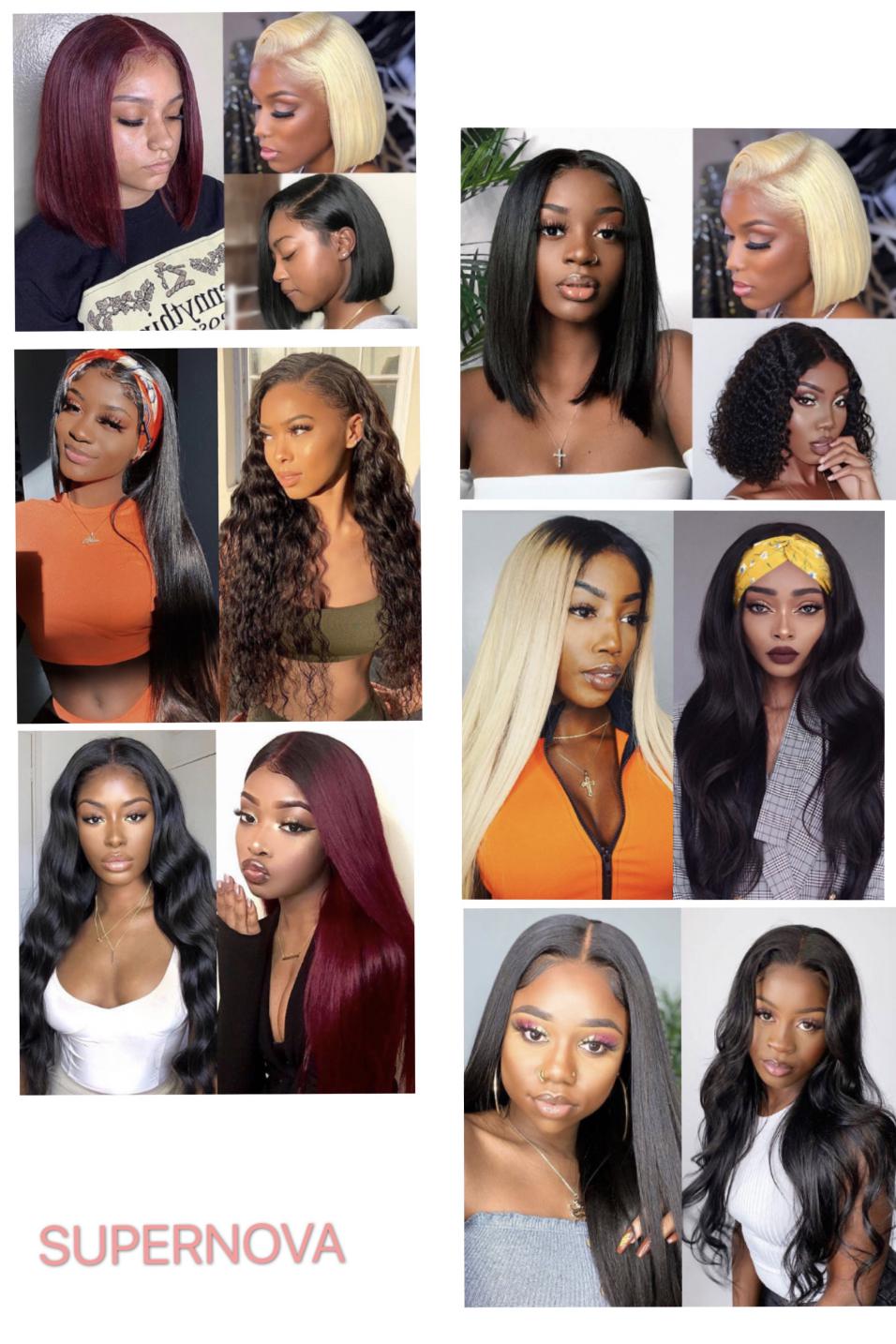 So many wigs, I bet you will fall in love with one of them! You love one, you own 2 or 3.
Why Choose New Wigs
If a product becomes more and more popular, it means that ordinary people also can afford it. Obviously, from the beginning, many nobles wore wigs to show off their high status, but now wigs are loved by more and more people. As time went by, the material of wig has also changed. Wigs that do not require lace to participate in the production are greatly reduced in cost. The price has dropped accordingly. However, cross-border online shopping allows customers who love wigs can buy products at relatively low prices for deducting costs of rent and cheap labor. In this way, customers who have been using wigs can buy more wigs, and new customers more willing to try them because of the affordable price.
Although the price has been reduced, the quality has not been relegated to inferiority. Original wigs and new wigs have their own advantages, which can meet different needs of customers. Most women nowadays pursue independence and have their own careers. The traditional lace wig may takes several hours to wear, and even a professional stylist is required to help customers to avoid damage to the wig. Customers may need to set aside an entire afternoon to wear wigs, which is extremely inefficient. But two new wigs --- U part wig and headband wig solve this problem well. They are more convenient to wear and remove, which greatly saves time and energy. The reduction in wearing also makes the wig change from a just-needed product for some people to an ornament for those who are fond of dressing up. Just like rings and earrings. This is also the changing process and trend of wigs. The quality of the hairstyle has a great influence on a person's image, so I believe that more and more people will fall in love with wigs and give themselves different styles to attend different occasions.
How To Buy New Wigs
After knowing the knowledge of headband wig and U part wig, you need to choose a reliable human hair vendor in order to make sure to get wigs of good quality. It is a good choice for you to trust Supernova Hair which is a professional human hair wigs company with their own hair factory. Now, headband wigs and U part wigs are available on SuperNova Hair. The curvature, color and length of the two wigs are very complete on the website. If you have any questions or special needs, feel free come to the website to consult.