Recently, looks like it's wedding season. Choosing a suitable wedding hairstyle is always a difficult decision for every bride. I hope this article can give you some inspirations.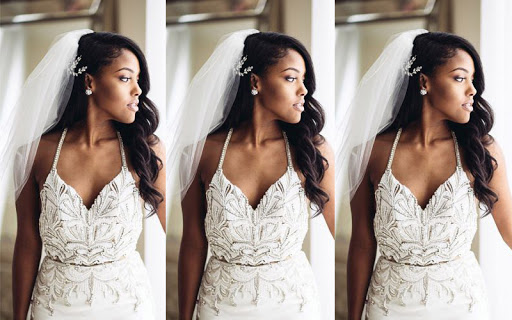 1. The Importance Of A Good Hairstyle For A Wedding
As the wedding day is one of the most important moments in a person's life, every bride wants to have a perfect look from the hairstyle to the fingernail.
Julia Carta, international celebrity hair and make-up artist, has said: "People are judged by their looks and the first thing people notice is hair." You can see the importance of a good hair looking for wedding styling.
As a professional hair store, SuperNova Hair specialize in providing our customers with reasonably priced quality hair products. To see all the beautiful brides, put on beautiful wedding dresses in the perfect hairstyles and enjoy the most beautiful moment in their life.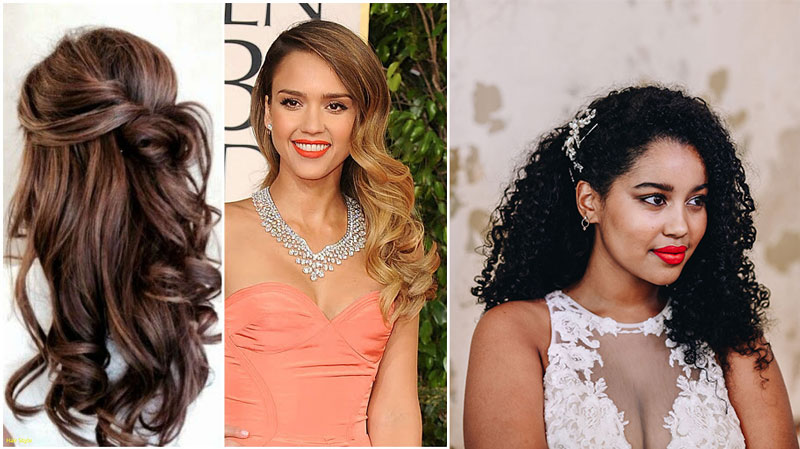 2. Available Promotions in SuperNova Hair
Now we under the Halloween Warm Up Sale, you can get the below discounts:
1 Pack, Extra 4% Off - Code: HW4
2 Packs, Extra 6% Off- Code: HW6
3 Packs, Extra 8% Off- Code: HW8
4 Packs, Extra 10% Off- Code: HW10
Buy More Save More!!!
3. Wedding Hairstyles Recommendation
1) Natural Color 13x4 Lace Front Wigs
As one of the most popular lace wigs, natural color 13x4 Lace Front wigs are always the star hair products in SuperNova Hair. Two of the most popular lace front wigs are Curly Lace Front Hair Wigs and Body Wave Lace Front Wigs.
The lace part covers the head is from ear to ear, can get closer to the human scalp, and make the hairline more real. Besides, 100% human virgin hair are hand-tied on the lace by workers to avoid shedding and tangling.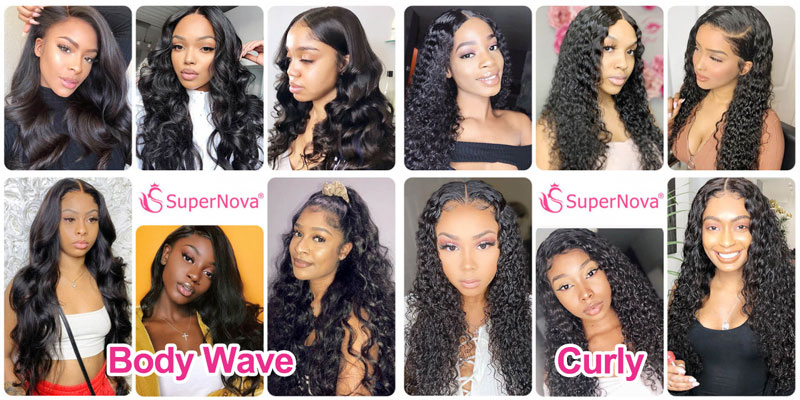 99J is a special hair color for most people, as it is understated but unique. 99J lace front wigs can be matched with different hair textures (straight, curly, body wave) to achieve different looks. Choosing 99J lace front wigs as your wedding style looks like another special beauty.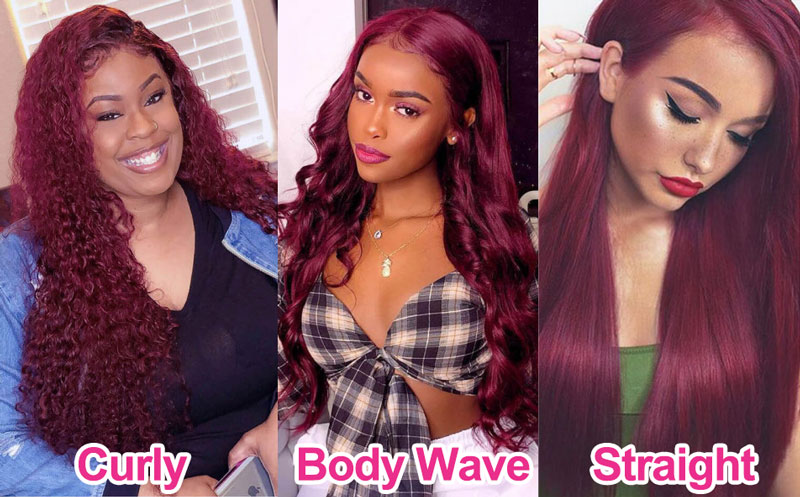 3) U Part Wigs
The human U part wig has a U-shape open at the middle top of the wig. Your own hair is exposed from it and then blend with the U part wig hair. It looks realistic and natural after wearing it. The U part wigs are easy to put on and off, no need to do hairlines, cut laces, or use glues.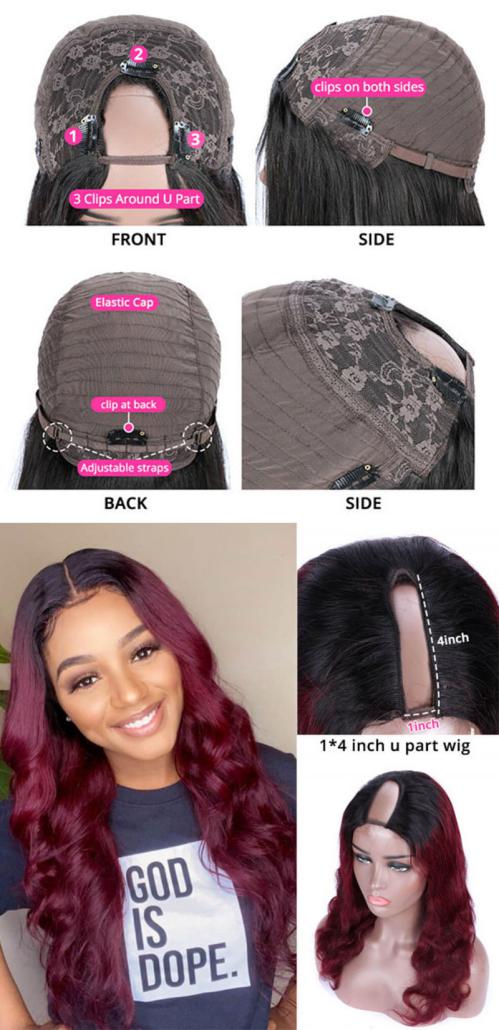 4. Hot Selling Customer Reviews
Based on our factory's advantage, our products are appreciated by customers because of the excellent price versus performance ratio and high quality. And even received favorable comments from many customers.
Hope all you want to show temperament, gentle, stylish, avant-garde, gorgeous, elegant... and so varied hairstyles, can be the most perfect in the most appropriate way to present the wedding.