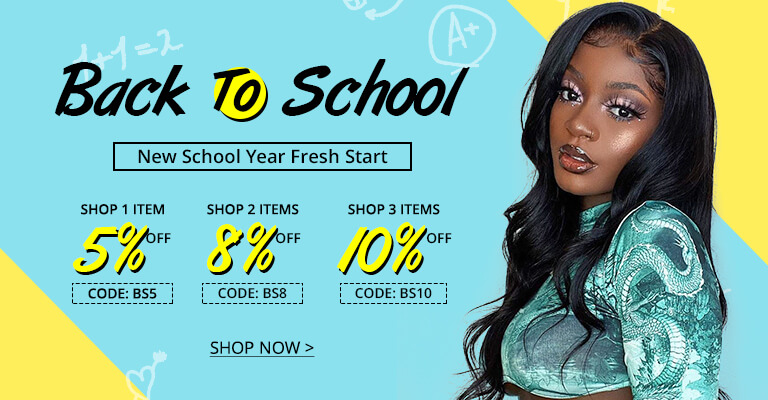 Back to school season is coming soon. Would you like to bring a wonderful school opening time with beautiful human hair wigs? I'm going to recommend some popular hairstyles for the back to school season. Let's take a look and choose the one you like.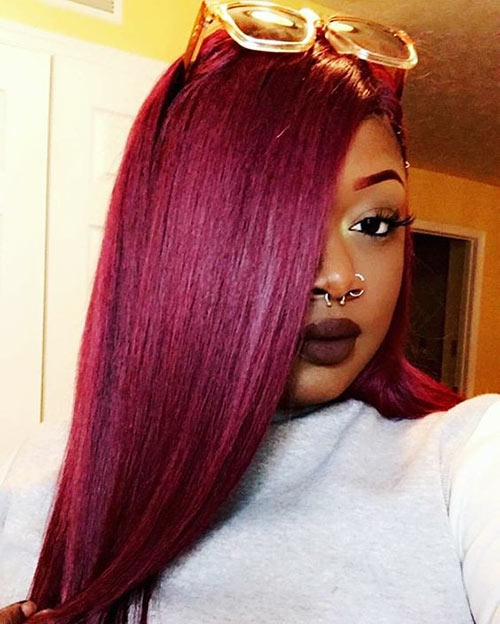 Straight 99j burgundy hair is composed of two main colors: red and violet. There are also two kinds of 99j, Light 99j and dark 99j. 99j burgundy is a red that looks good on all skin tones, from the palest to deepest shades. So no matter what skin tone you are, don't worry about not being suitable.
Moreover, burgundy will make people look very good, it seems that the whole person is full of energy, very suitable for the back school season, to bring a new impression to your friends and teachers.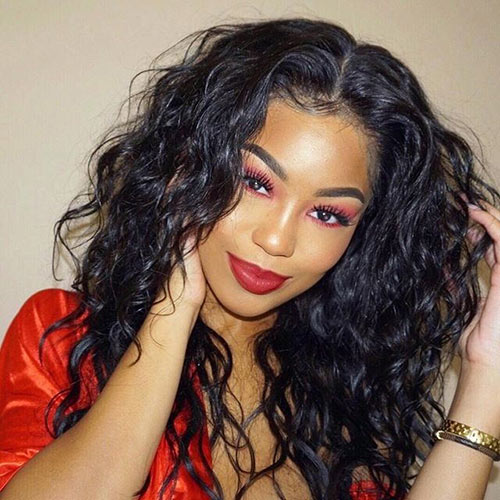 If you don't want to wear straight hair, the body wave is a good recommendation. A body wave hair is a looser type of wave that is created by using a larger curling roller for the wave. This type of wave is best for anyone who wants a more natural-looking texture and a looser curl but doesn't want to use a styling tool every day to achieve the look.
What's more, body wave lace front wigs are suitable for all ages and all seasons with heavy volume hair and tighter curls.
Natural Black Curly Lace Front Wigs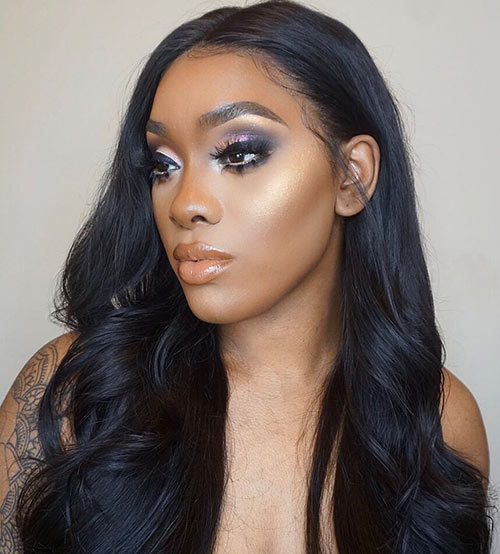 Natural black curly lace front wigs are the best choice that will never go out of style. A curly lace front wig is attached securely to a wig cap. People will have the illusion of hair growing from a natural hairline and think that the wig you are wearing is your real hair. You can wear the curly hair in many different styles and it looks great in a beanie.
With the lace front wig, you can part your hair anywhere you want without worrying that the embarrassment of exposing wigs. Also, if you want to change your hair color, you can bleach and dye on a black color basis. Wear the curly lace front wig to make you stand out from the crowd and give your hair some personality from this back to school season.
Loose Deep Wave 5*5 Lace Closure Wigs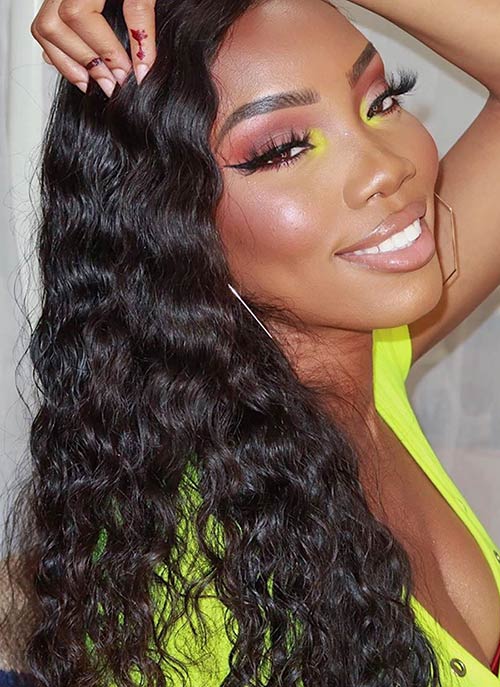 Loose deep wave hair is the hair that more wavy and curl. Compare to body wave, the curl of loose deep wave is a little tighter and smaller. Not too tight, not too straight, many girls love the curl pattern of the loose deep wave 5*5 lace closure wigs. It looks more natural and fluffy.
The curls of loose deep wave hair do not flow in one direction so that it's the perfect choice for someone who is looking for a bouncy curl.
Straight Bob Lace Wigs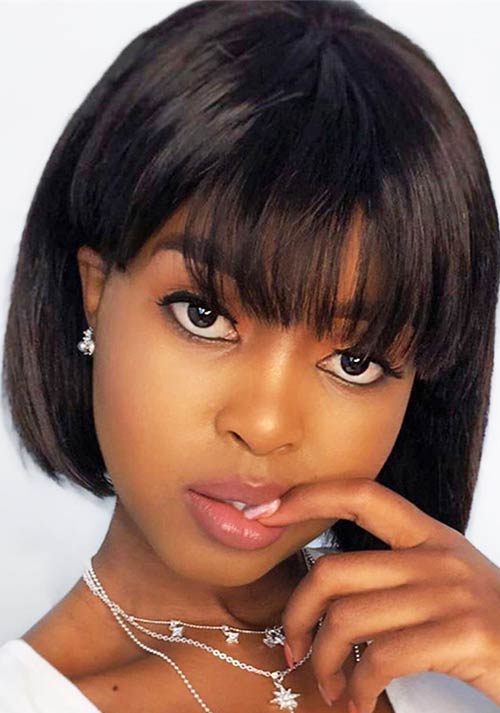 If you have been tired of the thick and long hairstyle, you need to get a short straight and light bob wig. It will make your facial features stand out and the hair will fall in place, covering the sides of your face perfectly, thereby accentuating your beauty.
Short bob lace wigs can save your money in two ways: less product and less damage. And they only take a little time to dry and style, you will have more time to do the things you love. The short straight wig can also help to keep you cool during the back to school time.
Whether you choose any of these five human hair wigs, I believe you can have a perfect back to school time.
As for where to buy high-quality lace wigs, I recommend you go to Supernova Hair, where all the wigs are 100% virgin human hair, which can bring you a better wearing effect. What's more, there are sales promotion activities on SuperNova Hair now. The details are as follows:
BACK TO SCHOOL SALE
New School Year Fresh Start
Shop 1 Item, Extra 5% Off Code: BS5
Shop 2 Items,Extra 8% Off Code: BS8
Shop 3 Items, Extra 10% Off Code: BS10
Shop 5*5 Closure Wig, Extra 7% Off Code: NEWWIGS
Shop 99J Hair, Extra 5% Off Code: 99J
Go and buy your favorite hair wig and get ready for your back to school season!