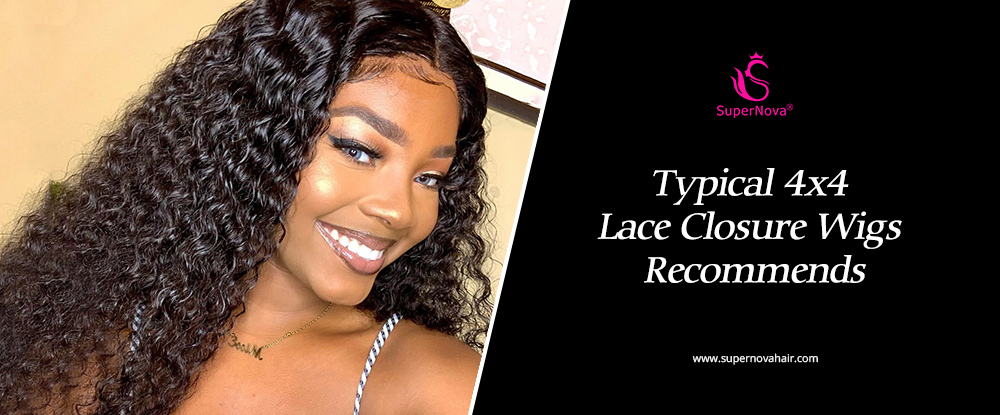 Hi everyone, today we will tell you about a classic lace wig - 4x4 lace closure wigs. To get to know what is it? Why people always like it? Where can get it?
1. What is the 4x4 lace closure wig?
The 4x4 lace closure wig is made by 100% virgin human hair bundles with a 4x4 swiss lace closure placed at the middle front top of the head. It is common but indispensable to most customers.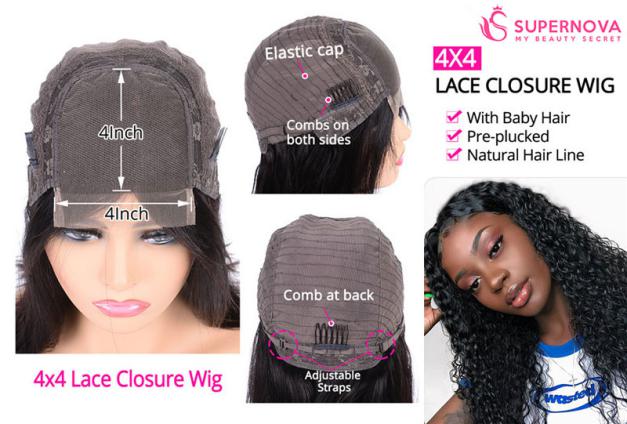 2. Why you can choose 4x4 lace closure wigs?
1) The lace area of a 4x4 lace closure wig is less than a lace frontal wig, so the price will be also more affordable and competitive. If you are a student or a people who have a limited budget, the 4x4 lace wig is a better choice for you.
2) As the length of lace covers on your forehead is only 4 inches, it can make the installation more comfortable and easier, no need to use glue. That's why the affordable 4x4 lace closure wig is also named beginner-friendly wig.
3) Every 4x4 closure wig in SuperNova Hair is made by 100% virgin hair and swiss lace closure, and all the hair bundles are hand-tied on the lace by workers to avoid shedding and tangle problem. During the production, all the 4x4 lace wigs are without any chemical processing, you are free to restyle it to another hair textures as your preferences.
3. Typical 4x4 lace closure wigs recommend
1) Curly 4x4 Lace Closure Wigs
Curly hair has tighter and irregular curls than other hair textures like water wave and deep wave, which can make the curly 4x4 lace closure wigs look more fluffy and soft. Curly hair lace wigs are one of the top-selling lace wigs in SuperNova Hair, and also always in trend.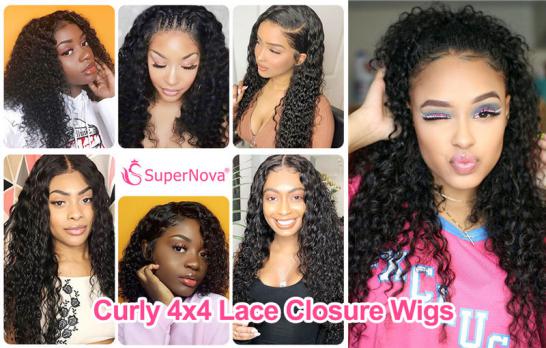 2) Loose Deep 4x4 Lace Closure Wigs
Loose Deep is ladder-shaped, ups and downs in the same direction. The curls of loose deep is a little looser than the deep wave. People who like loose style can choose this kind of wig.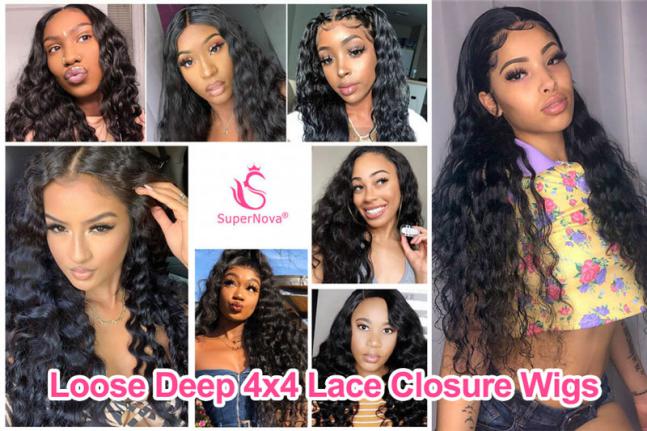 3) 613 Blonde 4x4 Lace Closure Wigs
The 613 blonde 4x4 lace closure wig is always a hot-selling hair product in our store, as for its amazing and adorable hair color. Most girls want to get it. In SuperNova Hair, we have 2 hair textures (straight and body wave) of 613 blonde 4x4 lace closure wigs to let you choose. And the longest hair length available on our website can reach 30 inches. Besides, if you want any other hair textures or hair lengths, you can please contact us, we also provide customized services.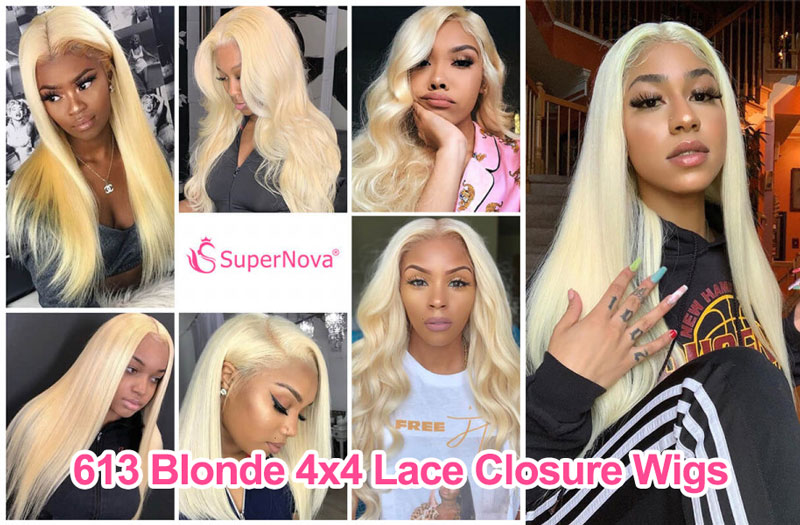 4) Burgundy 99J 4x4 Lace Closure Wigs
After introducing the eye-catching 613 blonde lace wigs, I know you also don't want to miss another color - the burgundy 99J. The 99J burgundy hair Wig is not as shinning as 613 blonde, but it is simple and grand, can expressive of mature temperament and taste.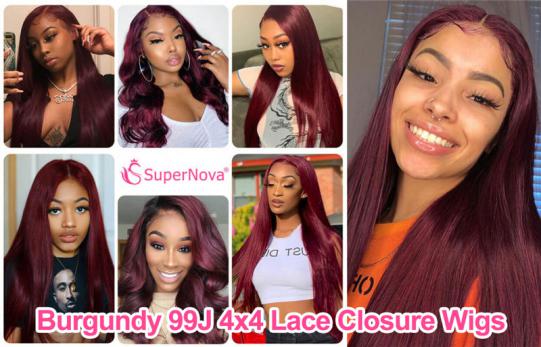 4. Where can buy it?
All the 4x4 lace closure wigs mentioned above, you can find in SuperNova Hair Store. We are under a big promotion of Autumn Sale, come and enjoy the below discount together!
All Items, Get Extra 4% Off - Code "AUT4"
All Wigs, Get Extra 5% Off - Code "AUT5"
New Arrival Wigs, Get Extra 6% Off - Code "NEWWIG".