Do you think that many bloggers and influencers have enviable hair when you are scanning your phone? Did you find that her haircut is extraordinarily beautiful today when attending a friend's wedding? Did you find that your friend changed her hair color again?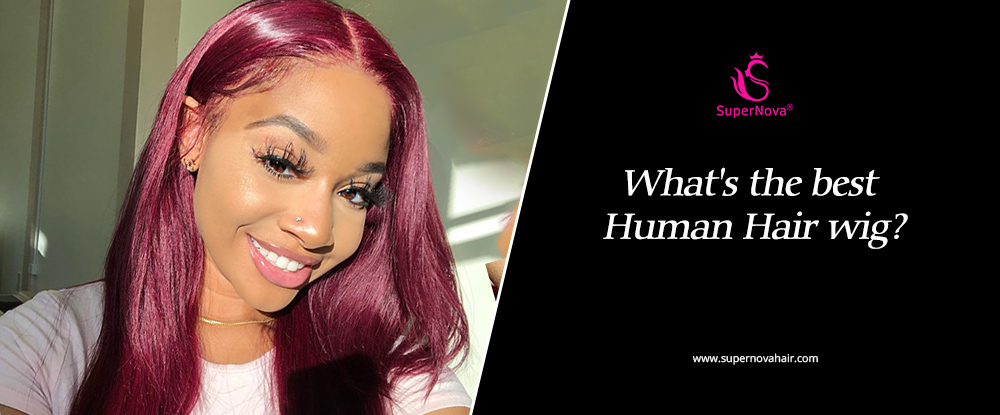 That may be because they wear a human hair wig, and the wig looks so natural and effective.
The use of wig is becoming more and more common in life. Many places can see the figure of them. It adds the beauty of the wearer, shares their beauty, and also embellishes life. However, when you browse the website and want to find the best wig, you may not be able to know how to start it.
Now major websites sell all kinds of wigs, such as lace front Bob wigs,360 lace wigs, lace closure wigs and so on. And various new types of wigs are also emerging. Which makes you feel more confusing about what's the best human wig looks like and how to choose an ideal and suitable wig.
Today's article will tell you the qualities that the best human wig should equip, how to choose the best and how to keep the wig in a good condition for a long time.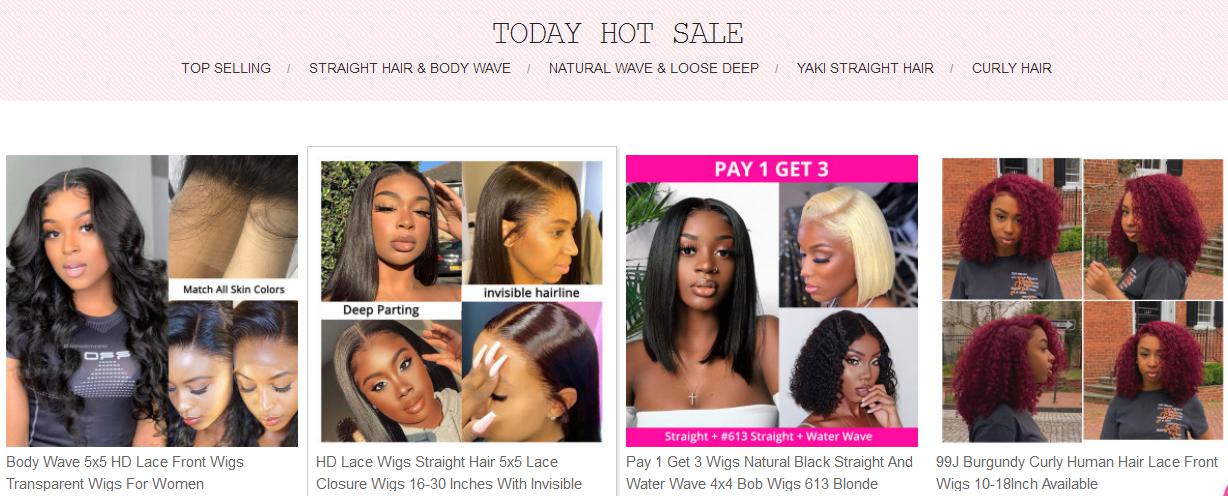 What are
human hair wigs

?

As their name suggests, human hair wigs are made by real wisps of hair donated by willing donors. Therefore, human wigs are exactly the same as real human hair in appearance. They will even look more natural and soft than ordinary human hair, without hair quality problems, and durable. You can do various styles without worrying about damaging your own hair. Compared with synthetic hair wigs and wigs made by other artificial materials, human hair wigs have a longer lifespan and with no weird smell. You can freely customize various shapes, sizes and textures according to your own preferences, and it can also be bleached, dyed, curled, and heated.
The essential qualities of the best human hair wig
Material
A perfect human wig requires high-quality hair and realistic and comfortable lace. All wigs sold on the SuperNova Hair website are made of virgin remy human hair. The cuticle of virgin remy human hair is complete and extends in the same direction. Therefore, knotting is not easy to occur, and the use time is long. Lace determines the fidelity and the feeling of use of a good real human hair wig. The lace exposed in the hairline and gap should match your skin tone so that it looks natural and beautiful. SuperNova Hair currently has medium brown lace, HD lace, silk base lace, and fake scalp wigs. It can satisfy customers with different skin tones and different pursuits for comfort.
Hand Made
Hand-made wig is the best. Each hair is individually sewn into the lace, which makes the hairline appear very natural and prolongs the service life of the wig, at the same time, the wig is not bulky for using.
Style Versatility
An important reason why people choose to wear wigs is to get different hairstyles. Changing hair color and hairstyle frequently in daily life is very inconvenient and can cause damage to your own hair. Having a high-quality real hair wig makes this possible. You can choose different hair colors, burgundy, blonde, highlight and ombre hair, and different hair wavy. Today you can curl your hair, and tomorrow you can straighten them.
Cost-efficient and Fitness
The most suitable thing is the best. Not everyone can enjoy the top materials and craftsmanship. Choose the most suitable wig within an affordable price. A good-quality human wig can be used multiple times, and you can easily style it at home, eliminating the salon fees. SuperNova Hair provides different prices and different types of real hair wigs, just to give you the most suitable one.
How To Select Real Human Hair Wigs?
Understand Your Real Hair Type
There are many options for you to choose in SuperNova, therefore, it is important to understand your real hair type. This is the first step to find the most suitable human hair wig. After this step, you will be sure to find the same as your real hair type on our list.
Choose Your Hair Color
Our human hair wigs are available in a large spectrum of hair colors like burgundy, ombre, blonde, etc. Choose the diverse hair color you have dreamed for a long time but do not try.
Select Your Wig Cap
You need to take some time to understand the size and shape of your head. In addition, you need to know that wigs have different densities. Buying a comfortable wig means that it must fit the size and shape of your head. It is usually recommended choosing a size a little bigger than the actual size of your head, cause all of the wigs in SuperNova is equipped with adjustable straps, you can adjust your wig to the most suitable condition.
So now when you understand the word of wigs better, let us help you a bit more — Here we bring you the top 4 selling real hair wigs at SuperNova Hair.
Top 3 In the Best-sale List at SuperNova
The quality of SuperNova is clear to all, best and most natural-looking wigs you can get. Three of the best human hair wigs are exposed to you.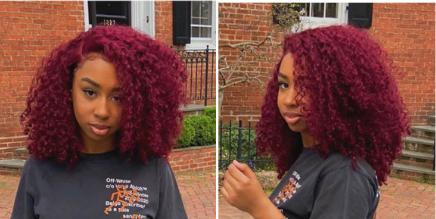 Features:
Curly Hair 13×4 Lace Front Wigs
Light or Dark in Your Choose
Swiss Lace in Medium Brown Color
150% to 200%Density
100% Virgin Human Hair
length options from 10 inches to 18 inches
Burgundy, as this year's hot color, has strong colors and attracts people's attention. If you are tired of the usual hair color and want to try Burgundy, but are afraid that it is not suitable, then choose it. Curly is the bestseller, but we also have other hair wavy.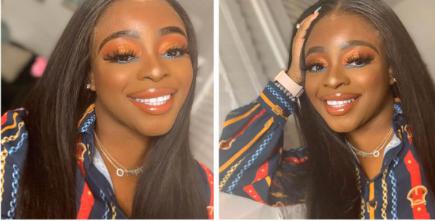 Features:
Natural Black 6×6 Inch Lace Closure Wigs
Swiss Lace in Medium Brown Color
130%, 180%, 250%Density
100% Virgin Human Hair
length options from 10 inches to 16 inches
Can be Dyed or Bleached to #27, Can be Restyled, Tangle Free, Shedding Free
Choosing different specifications of curling irons can make this wig show different effects, and you can also dye it in different colors, experience the fun of being a hairdresser. And most importantly, it is affordable to most customers. A best human wig in medium cap size, 180% density and 12 inches only cost $136.49 now. What are you waiting for?
3. Focus on high quality and comfort,

HD Lace Wigs

In Various Hairstyles
would be best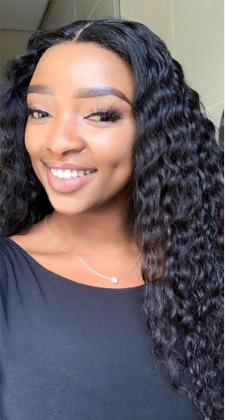 Features:
Natural Black 6×6 Inch Lace Closure Wigs
HD Lace
150% to 250%Density
100% Virgin Human Hair
length options from 16 inches to 30 inches
Deep Wave, Curly, Loose Deep, Water Wave in your choice
The transparent lace can be suitable for various skin tones, and there are various hair wavy to choose from. You can choose any length you want. This hair has the widest choice for you.
Tips On Keep the Best Condition Of Be-loved Wig
Even the best real human hair wigs are the same as our own hair, which requires hair care process to maintain the best condition. Here are some helpful tips to keep your human hair wigs healthy and maintain silky smooth hair.
1. After using the wig, remember to clean it and comb it smoothly. If it is stored directly without washing after multiple uses, it may produce an unpleasant smell. At the same time, the residual hair gel can make the hair knotted or even tangled. When you are washing again, it is difficult for the hair to regain its previous luster, and it will not be strong. Therefore, be sure to wash your hair before storing it.
2. Buy professional shampoo. Professional shampoo can effectively remove dirt and hairspray on your wigs, leaving your hair clean and tidy, easy to manage again.
3. Hair needs to be gently and smoothly comb. If the hair is slightly knotted, don't pull it hard. Divide the hair into several layers, follow the track of the waves, and comb it slowly, so as not to damage the original curvature of the hair.
4. In a humid environment, human hair is prone to mold and become bad smelled. The best way is to find a well-ventilated place, let the hair dry naturally, or use the hair dryer at a low temperature mode slowly blow until the hair is completely dry.