Do you often see headband wigs posted on major shopping websites? Do you often see people walking on the streets with fashionable headband wigs? Shouldn't you be hesitating to give it a try because you don't know enough? Here we take you to learn more about headband wigs.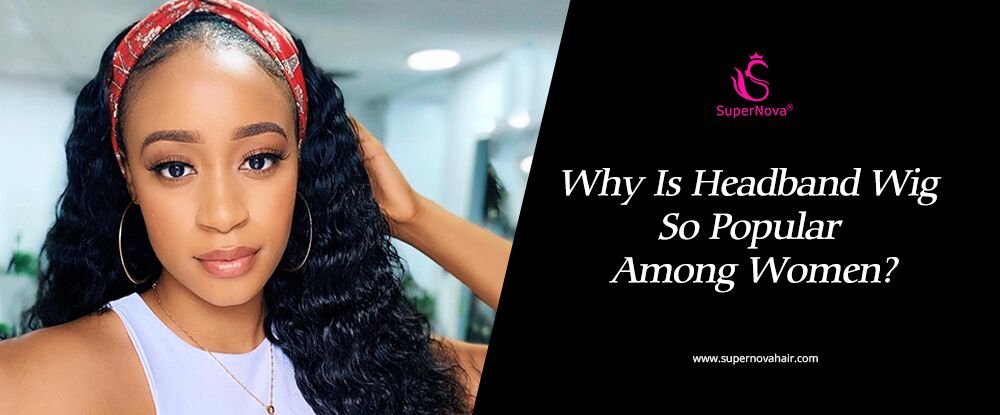 1. What is Headband Wig?
I believe you are no stranger to the term, headband wig, but you may not know much about it. Let me explain in detail here. Headband wig is a wig with a headband. The headband has a decorative function. The hairband with Velcro has a practical function and can be adjusted to make the headgear more fit the head shape and more comfortable. There is no lace on the headband, but there is breathable elastic net on the top of the wig. There are 5 combs inside the wig, which are used to fix the front and back of the wig.
2. Why the headband wig?
Beauty is a career that a woman pursues in her life. Having thick, shiny hair, there is no doubt that it can better show the beauty of women. However, the fast pace of daily life and work makes it very difficult to maintain perfect hair at all times. Frequent perm and dyeing of hair can also cause damage to the hair, leading to problems such as dry hair and hair loss. The use of wigs is becoming more and more frequent, and all kinds of wigs have brought women's ever-changing styles to meet women's different needs for beauty. Recently, the headband has become a hot item. It has the same changeable curl and color as the traditional wigs. It is more suitable for novices to wear. It is easy to put on and take off. For women who are busy studying and working. In terms of its convenience to wear, it can save a lot of time, and it only takes two to three minutes to install. If you have time, you can create a variety of styles like traditional wigs to meet different occasions. Therefore, the headband has become a well-deserved hot item.

3. Several Headband Wig Hits
Natural Black Straight Human Hair Headband Wigs
Natural colored Straight Hair Headband Wig will fit your daily life. All of our hair is High Quality 100% Virgin Human Hair, there is tangle free and shedding free. What's more, as headband wig is without lace, it will be more easy to care. We are now having 10-30 inches in sale, and three levels of density, 180%, 200% and 250% density. You can choose it as you need.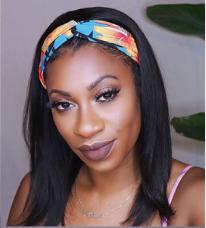 Yaki Straight Hair Glueless Headband Wig
No need to worry about hairline problems, all headband wig can let you get rid of this trouble. Compared with straight hair, Yaki Straight hair looks more fluffy, and can show a thick effect easily. The natural color wig is suitable for people of different skin tones, and the headband with bright color and glitter looks more beautiful. You can also choose a density of 10-30 inches. If you order Yaki Straight Headband Wig with 180% density in 10 inch now, you can get two more free headbands and enjoy 6% off in code: NEWWIG. $75.92 payment will bring you a beautiful and good quality wig, not more waiting, act now!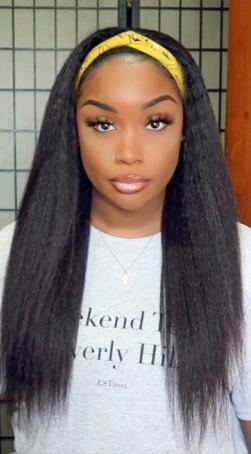 Highlight Colored Human Hair Headband Wigs
If you have more requirements for hair color, try this hair. There are many hair wavy and colors to choose from on SuperNova Hair. From straight hair to different hairstyle: Straight, body wave, curly, loose deep, deep wave, water wave. #Dark 30, #Bright 33, #Ginger, #Piano...you can choose all of these, a wide variety to satisfy your different needs.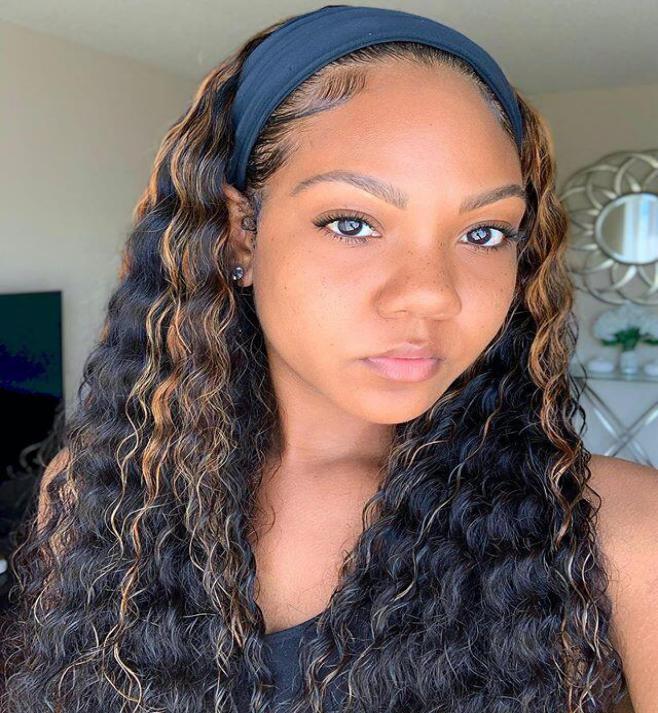 Curly Hair Natural Color Glueless Headband Wigs
Curly hair headband human hair wig is Hot item among beauty influencers ,which is easy to create fashionable hairstyles, and will be more perfect with makeup. No loner worry about without choice, SuperNova Hair will provide you a large range of hair length and wavy. Go and get one, bring some difference and vogue to your sample life.