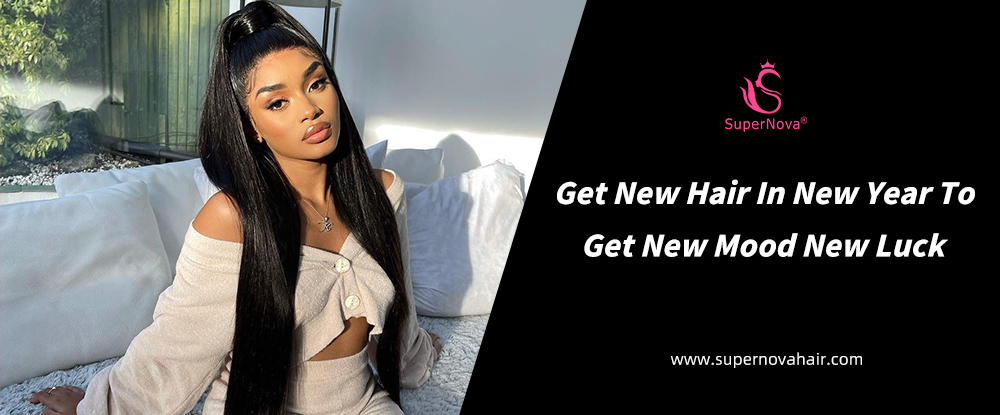 2022 is coming. Happy New Year. Because the COVID-19, Our lives have been affected. We all don't like it. New Year New Beginning. Let's do all of the new from head to foot. Get New hair in new year to get new mood and new luck.
How to find a hair which you like? SuperNova Hair is the best one which we introduce you. There is the Chrismas super deal, you can buy the hair under a lowest price.

There is the activity for the top selling product. For the 99J body wave lace wig and the natural black curly HD lace wig you can BUY ONE GET ONE FREE.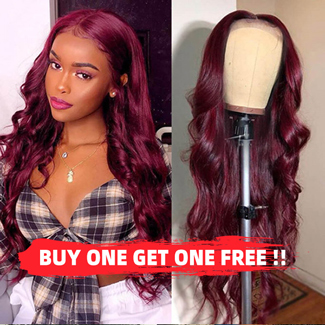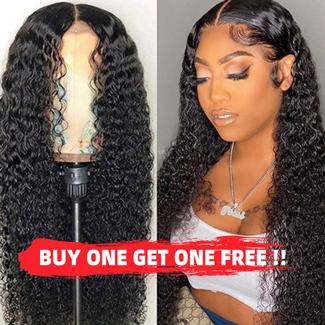 The 99J body wave lace wig is so fluffy, silky, and soft, also has a hand-tied hairline that will give you the most natural look. Besides, it has diamond lace and three combs in the two sides and back of the wig cap. With it, we believe you will feel very comfortable and shine all time. More importantly, you can design different hairstyles according to your preference. So get one to try some new and styles! While promoting the film Spider-Man: Far From Home in London, Zendaya stepped out with burgundy hair. As a young actor, Zendaya proves that burgundy can work perfectly for young girls. Besides, many celebrities of different ages have worn burgundy color wigs. If you do not like black and brown and think other bright colors are too bold, then burgundy is a good choice. It can create a classy and sophisticated vibe for those wanting an understated yet stylish look.
For the curly wig, it is the undetectable lace wig. Real & natural look is the highest standard of a lace wig, so undetectable lace is born for it. Undetectable lace is exclusively developed and defined by SuperNova Hair. It uses the top Swiss lace as raw material. Its lace is ultra thin & transparent, and sturdy. When you cover it on the skin(any skin tone), even at a distance of 2 feet, it's hard to find the lace grids. It really makes hair look like it grows out of skin. Top grade and unique, the undetectable lace wig has been very popular since it was released.
There is also the flash deal for the #613 blonde body wave 13x4 lace front wig and the highlight straight T part lace wig.
For the #613 blonde body wave 13x4 lace front wig, the 16inch is $199, the 18inch is $229 and the 20inch is $259. The 613 colour is one of the most popular shades of blonde that many people like. This colour is warmer than a golden yellow undertone. Tend to buy a wig? a 613 human hair wig can be a good option. This wig is made of human hair so it ensures a natural look. Besides, 613 colour is a wonderful colour that it should be tried. Let's come to SuperNova hair store to buy or order a 613 human hair wig! Nicki Minaj has ever tried a blonde hair wig. She showed us blonde hair on dark skin tone will be amazing as well. The light color lights up her skin. Blonde hair can also be amazing on girls with deep skin.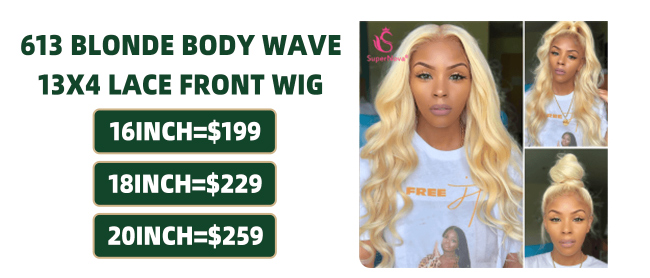 For the highlight straight T part lace wig, there is the 12inch-26inch, the bottom price is $69. Highlights have an incredible impact on your overall look, giving your hair dimension, and enhancing your natural beauty. By simply adding the right highlights, you can frame your face, bring out your eyes, define your cheekbones, and even give your complexion a sun-kissed glow.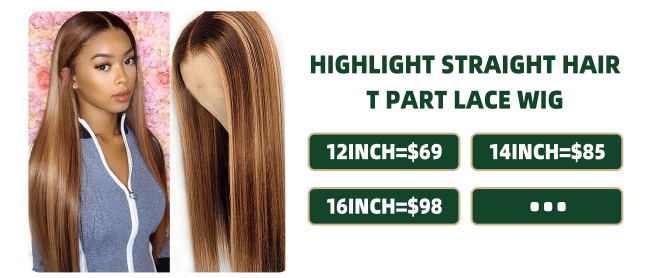 There are so many hair to choose. You can choose them according to your preferences. What we want to tell you is that you are the most beautiful. If you like one of them, just try it. Don't limit yourself to others' minds. Be confident and you are the most gorgeous! We hope this blog can help you to find a proper wig for you to welcome the new year. If you have some ideas about the hair, please share them with us in the comment section.
Hope that the new hair can send you more luck in the New Year.