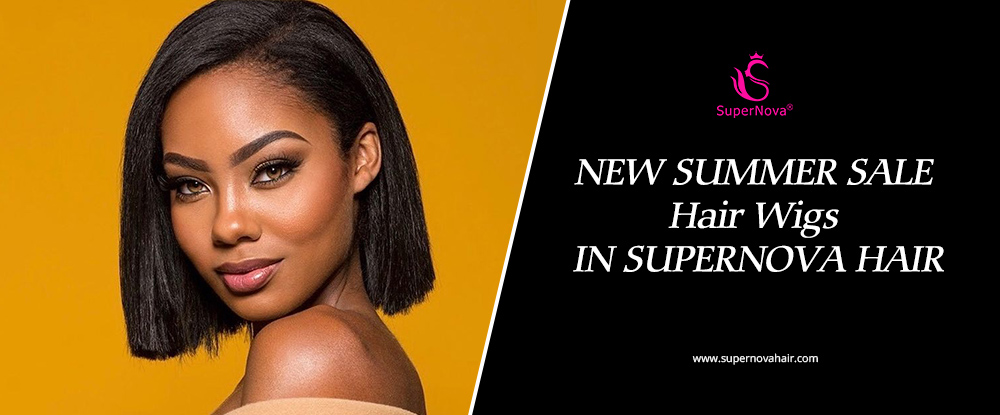 For women, the new season requires new trends. Everyone wants to look refresh and energetic. It's time to upgrade your hair wigs as spring/summer 2021 fashion trends are here with a playful, fun vibe. Next, I will introduce our special summer sale to you.
1. Summer Sale In SuperNova Hair
SuperNova Hair is a professional human hair company that specializes in manufacturing high-quality 100% virgin natural human hair products. Such as hair weaving, lace closure, lace frontal, lace wig, etc. We aim to maintain high standards of customer service and hair products. We ship worldwide and provide free shipping to most countries. It will take 0.5 - 2 business days to process your order.
Below are some special discounts we prepared for summer.
UP TO 78% OFF
Site-Wide, 5% Off With Code: SUPERNOVA
All Wigs, 6% Off With Code: WIG6
≥2 Wigs, 7% Off With Code: WIG7
2. Typical Summer Hair Wigs Recommendations
Firstly, I will recommend the most popular lace wig - lace front wigs. There are many different kinds of lace wigs, like lace front wigs, lace closure wigs, full lace wigs, etc. Lace front wigs are always hot selling. Why are lace front wigs so popular? I've got three main reasons as below:
1) Natural Hairline And Wig Look
Every lace front wig has a 13 inches wide lace frontal that can cover the human's forehead completely from ear to ear. In this way, people can get a complete and natural hairline. The wig look also can be more real.
2) Have A Wide Variety Of Hairstyles
There are many different hair textures of lace front wigs. Including curly hair, body wave hair, straight hair, natural wave hair, loose deep wave hair, deep wave hair, kinky straight hair. Most people prefer curly hair and body wave hair. Curly wigs have irregular, small, and tight curls that can offer you a fluffy look. On the contrary, body wave wigs have loose and big curls that reflect a gentle and graceful feeling.
3) More Breathable And Lighter
Temperatures are particularly high in the summer. Lace front wigs have bigger lace than lace closure wigs and other regular hair wigs. So people will be more breathable and comfortable after wearing them.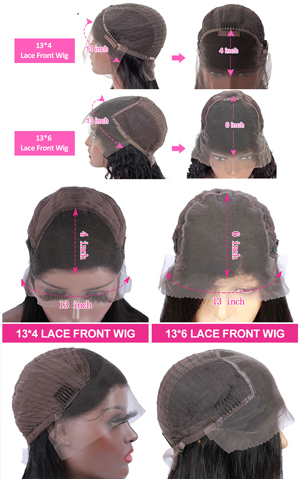 B. HD Lace Wigs
Different from regular Swiss laces, HD lace wigs have ultra-thin, ultra-light high definition laces. HD lace wigs can melt into all skin colors and help people have a perfect natural-looking hairline. Curly HD 5x5 lace closure wigs are one of the top-selling HD lace wigs in our store. These cost-effective HD lace wigs can meet your needs.
HD lace wigs have invisible knots because every HD lace wig needs to take 3 working days elaborate of hand-making. This can ensure a high level and high quality of all HD lace wigs.

Finally, I will suggest a special kind of hair wigs - headband wigs. These hair wigs have no lace. So these wigs have an advantage in price. People who are still students or have limited budgets can consider getting them. For installation, complete a whole installation of a headband wig only need to take 2 minutes, no need to use glue, just use clips and an adjustable strap that can secure the headband wig. It is good a hair wig for beginners and lazy girls.
For hair textures, you can choose curly hair, straight hair, yaki straight hair, etc. We also have a customized service If you want other special hairstyles, you can please contact and send pictures to us. We will reply as soon as possible. Besides, you also can change wig looks by changing headbands. Having a headband wig can help you to have a new wig look every day.