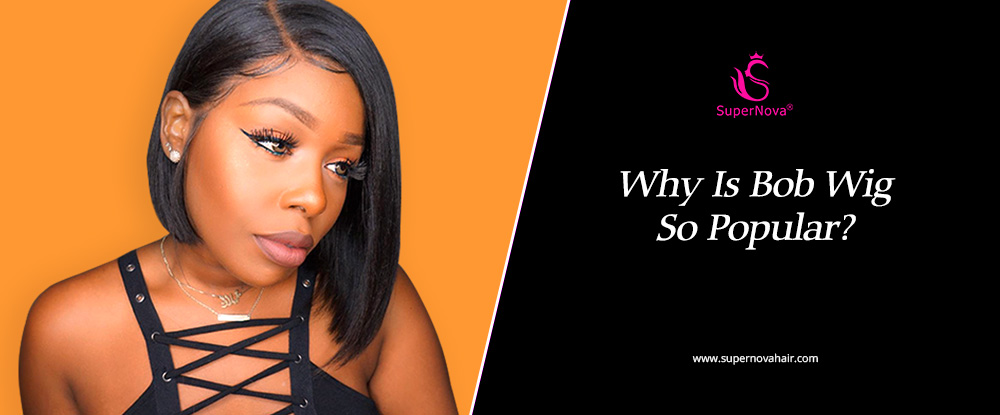 Today I will talk about a star hair wig in our store - short bob wigs.
1. Typical Bob Wigs Introduction
1) Straight Short Bob Lace Front Wigs
Natural black hair color and straight hair texture are two basic elements of a hair wig. Two classic hair characteristics make up a classic hair bob wig. Besides, the lace frontal wigs have wide lace width which can cover people's forehead from ear to ear. So glueless lace front wigs always can offer people a more real and natural wig look.
2) Kinky Curly Short Lace Front Bob Wigs
Instead of straight hair bob wigs, these bob wigs work well with curly or crimped hair. Kinky curls give volume and movement to the hair. And that's why people will be attracted by a kinky curly short bob wig. All the girls, don't miss this chic bob wig.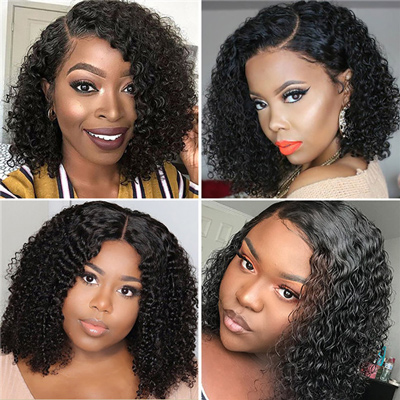 3) 613 Blonde Straight Short Bob Lace Closure Wigs
613 blonde hair is shiny and clean which can give girls sensuality and youth. The bright blonde hair can be the best feature of a person after wearing a 613 blonde straight short bob wig.
Lace closure wigs are different from lace front wigs, as the width of a lace closure is shorter than a lace frontal. So installing a short bob lace closure wig is easier than a short bob lace front wig. It is suitable for beginners. These 613 blonde straight short bob lace closure wigs we have three different sizes of lace closures can let your choice: 4x4 lace closure, 5x5 lace closure, 6x6 lace closure.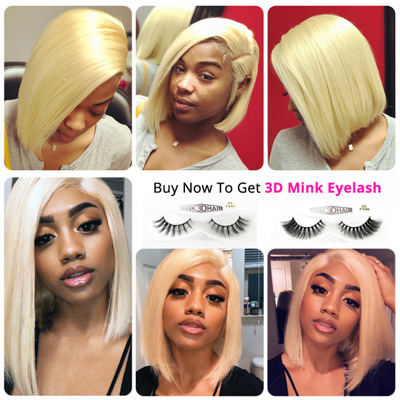 2.Why Is Bob Wig So Popular?
1) Competitive Price
As we all know, hair length is a major factor in a wig's price. Short bob wigs have shorter hair length than normal long hair wigs. So the prices of bob wigs are usually affordable than long hair wigs. If you are a student or people who have a limited budget, buying short bob wigs is a good choice.
2) Fashionable And Trendy Style
More and more girls began to buy bob wigs to be in style, a structured bob with flip out ends is the best. I believe no one wants to miss this chic fashionable item. Come to get a short bob wig and go in the fashion front.
3) Easy To Style And Maintain
Also because of the short hair length, makes the bob wigs are easier to do other hairstyles and maintain than common long hair wigs. Even for a beginner, a short bob wig is also easy to keep.
3. Limited-Time Flash Sale - 99J Burgundy Straight 4x4 Bob Wig
Now on our official website SuperNova Hair, we have a limited-time flash sale of 99J Burgundy Straight 4x4 bob wigs. Limited stock in limited time, three different hair lengths at incredible prices. 10 inches=$49, 12 inches=$59, 14 inches=$69. What a great deal! Only in SuperNova Hair, everybody comes to shop now!