The first one which we introduce you is the shoulder length wigs.

Many women choose a medium length wig because they are often the most feminine and natural-looking. This is not to say longer or shorter wigs are not appropriate, it truly is up to your own style and preference. Medium length wigs are easy to work with because they fall to the shoulders or just above. This is an especially popular length in fashion styles today, so you will feel completely fabulous as you wear medium wigs in all different types of styles and colors. Mid-length wigs allow you a feminine look, without having to deal with the maintenance longer wigs require. Medium wigs are the perfect balance from going too short or too long. For those not used to wearing a wig, the wigs medium-length choices are often less intimidating to begin wearing. Now there is the super deal in SuperNova Hair for the Shoulder Length Wigs, OVER $101, CUT $100. Big Saving, No Waiting. Don't Hesitate.

The second one which we introduce you is the HD lace wigs.
The raw material of HD lace is swiss lace, which is the best quality of hair lace products. HD lace is lighter, softer, and thinner than other normal laces, it can make the hairline more natural, invisible and it also can melt into your scalp more perfectly and easily. People not need to choose lace color anymore, because HD lace is suitable for any skin tone. No matter dark or light-skinned people, all can pick it up. HD lace also has invisible knots, will look more real than other normal lace.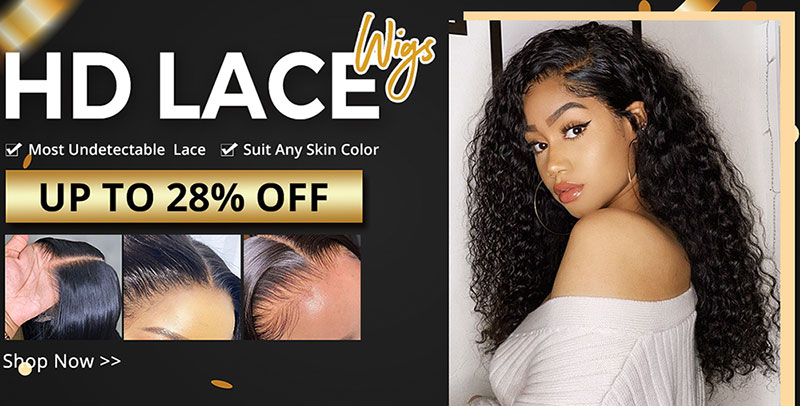 The third one which we introduce you is the rainbow color human hair wigs.

The rainbow color human hair wigs offer you a new look. Human hair rainbow wigs offer the same look and feel like real hair to help wearers look their stylish best. They have high-quality adhesion so as to ensure a seamless experience. Now there is the super deal for the rainbow wigs in the SuperNova Hair store. With code 20, you can get an extra 20% off.

Wish you a happy Black Friday Hair Sale. Be saving, no waiting. Now is the lowest price in 2021.