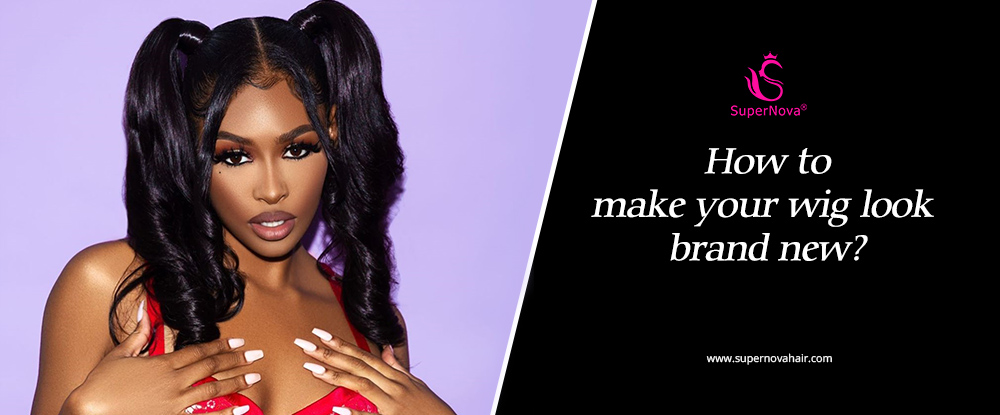 When we get something new, we always treasure it carefully, and maybe can't wait to show it off.
How about human hair glueless lace wigs? I think the same is true. But will they be treated as they were a few weeks later?
Anyone who has ever bought a wig knows that wigs are not cheap, but if you throw them away and buy another one, it feels too expensive. You are very lucky to see here, this article will talk about how to make your lace wig look different?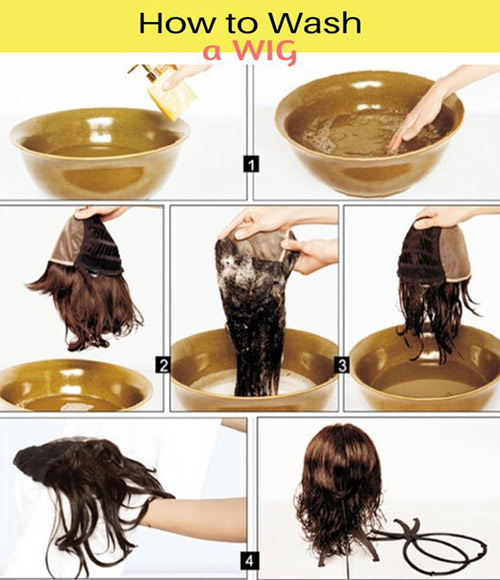 Step 1: Comb
To brush your wig before you start cleaning it, take the air cushion comb and comb it from the top all the way to the ends. The human hair lace wigs can be placed on the head of the human figure with one hand combing the hair and one hand gently pressing it to reduce hair loss.
Pay special attention to gently carding, otherwise, it will drop in large quantities.
Step 2: Wash
Put it in the cleaning pool and scrub the lace in front with 70% alcohol to remove the dust and some dirt. When you're done, start a second rinse with shampoo, gently rubbing with your hands and taking care of all areas.
After about a minute or two, rinse with water until there is no foam. Then apply some conditioner to the wig and give it a deep treatment, gently rubbing it with your hands to make sure it's completely inside the wig, and after a few minutes, wash it off.
Step 3: Care
After you have cleaned your wig, put it on a wig head to prevent tangling. Apply some essential oil to it to keep it shiny and moisturized.
Wigs, like our own hair, require a lot of care. Our human hair can absorb nutrients from the scalp, but wigs can't, so they need more intensive care to ensure glossiness. Example: Lace wigs are needed better care.
Step 4: Collect
If you often wear a wig, you can put it on a wig head. If not, the best way to keep your hair smooth and untangled is to keep it on a wig head when you didn't wear it. Why do this is to keep the hair in its natural position, and it's moved not as often as if it were in a drawer or closet.
Please divide the hair wig into 2 or 3 ponytails to keep it in place when not using it. To keep the hair on your wig from being tangled, especially if you're wearing it somewhere, it can be helpful to secure it into ponytails. Use a ribbon or loose ponytail holder to avoid putting too much pressure on the hair.
Place the wig inside a satin bag.doing this is to protect it from dryness. If you don't plan on using your wig for a while, or if you aren't able to store it on a wig head, place it inside a satin bag to help retain some moisture. The satin will be soft and smooth for storing your wig, which will reduce friction and keep the hair from harm.
Use a flat iron for a quick fix when your wig gets frizzy or tangled. If the hair on your wig is straight, you can use a flat iron to smooth it out when you don't have time for a longer treatment. Gently brush the hair, then divide it into sections and run a flat iron through each section, following it with a brush.
Welcome to your coming to SuperNova Hair, you will see more activity for all kinds of lace front wigs, lace closure wigs and new prodcut - handband wigs. And now order can get free gifts packages and free wig.