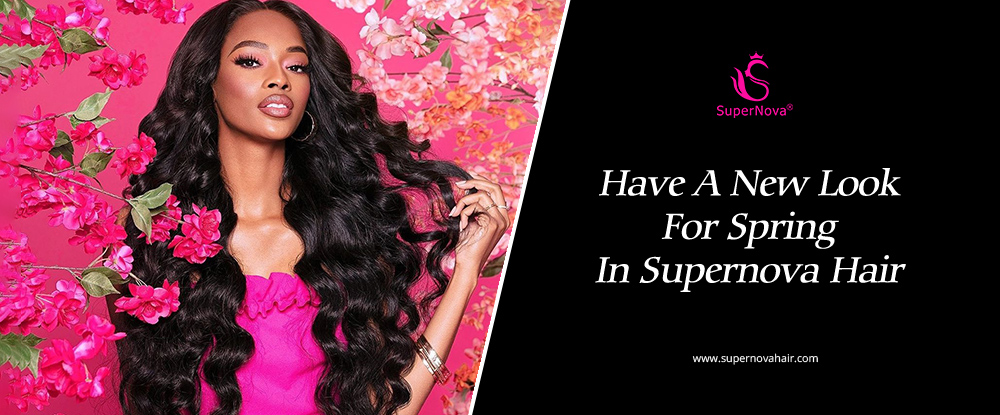 Spring is a season full of hopes when flowers begin to bloom. It is also a season that belongs to all beautiful ladies. All girls always want themselves to look refresh and energetic. Having a new look for spring is necessary for them. Trade usually picks up in the spring also. Which hair wig is suitable for spring? Where can get a perfect hair wig? Today's article will tell.
1. Spring Sale In SuperNova Hair
Spring is here and SuperNova Hair has launched a special spring sale that is a celebration of spring. Some hair products even are up to 78% off.
Site-Wide Has 5% Off With Code "SUPERNOVA".
All Wigs Have 6% Off With Code "SPRING6".

2. Hot-Selling Hair Wigs Recommendations
There are various attractive hair wigs in SuperNova Hair. Sometimes the array of choices is stunning that people don't know what to choose. Here are some recommendations for your references:
2.1 Lace Front Human Hair Wigs
Firstly, I will recommend you a classic lace wig - lace front wigs. Lace front wigs are made of 100% virgin human hair and lace frontals. Every lace frontal has 13 inches wide width that can cover a human's forehead from ear to ear. So lace front wigs can offer people more natural and real hairlines.
There are three main hair textures of lace front wigs in SuperNova Hair: curly hair, straight hair, body wave hair. Different hair texture has a different feeling, and it also can reflect people's personality. Straight hair is a regular hairstyle that can make people look gentle. But some people may think straight hair is almost no movement, they prefer wavy hair. Body wave hair is a kind of wavy that has big and loose curls. Women with body wave hair always look mature and charming. If you prefer more lively and active wavy hair, you consider choosing curly hair. Curly hair has smaller and irregular curls that can improve the volume and feel of your hair wig.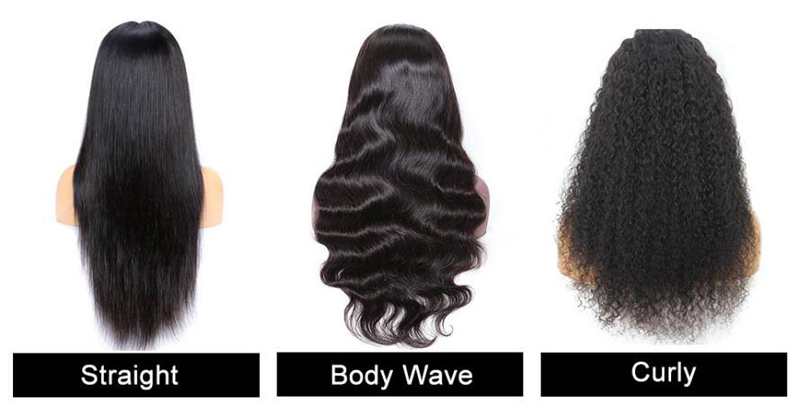 2.2 HD Lace Wigs
HD means "high definition". HD lace is an upgraded version of regular Swiss lace. Compared to regular lace wigs, HD lace wigs have the most undetectable, ultra-thin, ultra-premium laces that can melt into all skin colors. HD lace wigs also have perfect hairlines that can offer people more real and the natural wig looks.

2.3 Headband Wigs
Next, headband wigs are different from the above lace wigs. Headband wigs have no lace, so the installations will be more convenient and easier. Normally it only needs to take 2 minutes to complete an installation of a headband wig. So it is also named a beginner-friendly wig. Besides, as a hair wig without lace, headband wigs have a very real price advantage. The price of a headband wig is more competitive and affordable for most people. If you are a student or people who have a limited budget, having a headband wig will be a good choice. Curly hair and straight hair are two top-selling hair textures of headband wigs in our store.

2.4 Colored Wigs
In addition to hair textures, people also pay attention to the hair colors. SuperNova Hair also has many amazing hair colors for your choice: 99J burgundy, #27 honey blonde, #4, etc. Different from the classic hair colors like natural black, 613 blonde, 99J burgundy, #27 honey blonde, #4 are something new for most people. 99J burgundy is a hair color that looks like red wine that can make women radiate a mature charm. #27 honey blonde is a kind of blonde color that is more gentle than 613 blonde. It is not as shining as 613 blonde, it looks like its name - honey blonde that can give people a warm and comfortable feeling. #4 is one type of brown hair color. It is not an eye-catching hair color, it shows low-key luxuriant.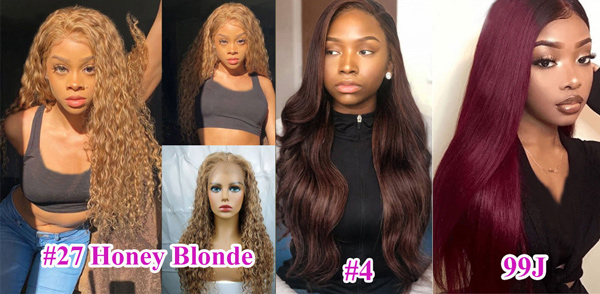 3. Where Can Buy These Perfect Wigs?
Having said all that, where can buy these perfect wigs? You can get all these beautiful hair wigs in SuperNova Hair. We specialize in manufacturing high-quality 100% human hair products, not only lace wigs but also hair bundles, lace closures, lace frontals, etc. You can find all your needs in SuperNova Hair, just come and shop!