Black Friday is a colloquial term for the Friday following Thanksgiving Day in the United States. Many stores offer highly promoted sales on Black Friday and open very early (sometimes as early as midnight), or sometime on Thanksgiving Day. But in SuperNova Hair Store, you can enjoy the Black Friday Super Deal from 25th Nov. To 27th Nov.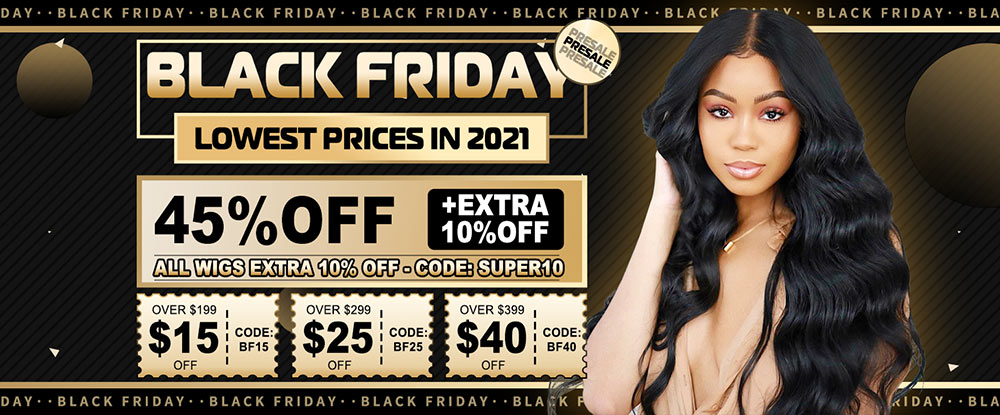 Black Friday Shopping Benefits
1.Extra 8%-12% OFF
Over $199, Get Extra $15 Off - CODE: BF15
Over $299, Get Extra $25 Off- CODE: BF25
Over $399, Get Extra $40 Off - CODE: BF40
All Items Extra 8% Off - CODE: SUPER8
All Wigs Extra 10% Off - CODE: SUPER10
Shop 2 Wigs Or More, Get Extra 12% Off-Code: SUPER12
2. Free Gifts With Each Order
3. Final Price Over $369, You Will Get a Free Wig
4. $50 Cash Back: Randomly Draw 10 Lucky Girls Every Day
5. The discount wig in SuperNova Hair store. For the 99J Burgundy body wave 5x5 lace closure wig, 16inch=$125, 18inch=$135, 20inch=$145. For the 613 Blonde body wave 13x4 lace front wig, 18inch=$199, 20inch=$229, 22inch=$259. Big saving, no waiting!
6. The biggest 30$ Lucky code. Just when the order is over 200$, it can be used in the order. But the Lucky code just for the first 50 orders each from 25th Nov. To 27th Nov. Hopes that the Lucky dog is you!
7. $100 biggest coupon just for a shoulder-length wig, $100 OFF? Yes! Don't miss it!
For the free wig, it is a headband wig, when the final price is over $369, you can get it. The headband wig is probably the perfect hairstyle for busy teens and young women, and it's easy enough to put on. This is a versatile and luxurious unit for those looking at easy styles. The scarves are attached with glue and go well with human hair wigs to have a natural look. You can either tie a long braid or tie your hair and expose the hairline with the headband element.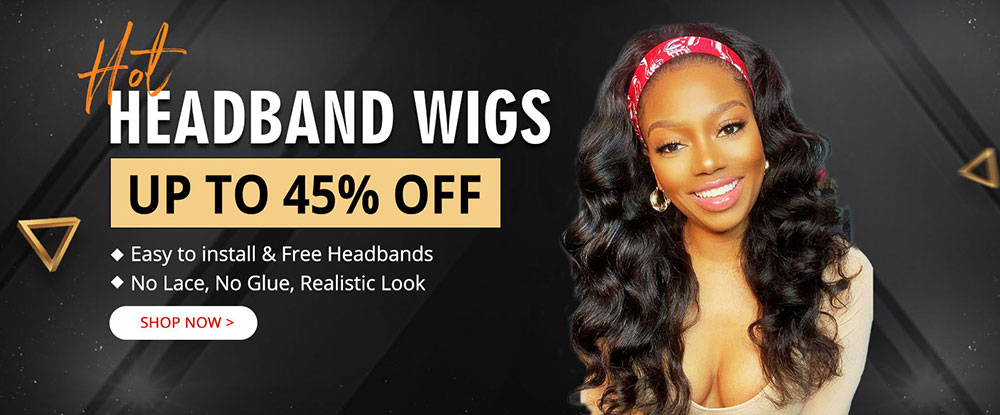 1. Ease and time. You will not have to go to a specialized salon to get it installed. It only takes ten minutes to put on the wig, while it takes 1-2 hours to put on a trimmed wig. On the contrary, by wearing a single wig, you will not invest too much energy in wearing an individual headband.
2. Glueless. Headband wigs do not need glue to stay in their position by helping to secure the scalp. The bands can avoid hairpins and protect the scalp for a good protective style.
3. Easily change your hair. You will see original body waves, signature waves, straight hair, and wavy hair types with this type of unit. Also, this type of wig is regularly combined with natural color so that it can easily blend into your real hair.
4. Protect your natural hair. Headband wigs expose the hairline and usually blend the hairline to the hairline.