Do you know what kind of wigs are selling like hot cakes? I'm sure a lot of people would say lace wigs. Yes, you are right. Lace wigs are very thin, easy to wear and very natural when you wear, so by many beauty lovers like. Do you know anything about lace wigs? Through this article, you will learn about Lace wigs!

I.Introduction

A lace wig is a special wig made on top of clear lace. It is handmade with real hair on top of clear lace. Lace wig, hook the hair on the lace net, it is that kind is very thin, even distributed a few very tiny net, common is Swiss lace net and French lace net.
There is stretch net in the position of the top of head normally, in order to adapt different head type to be applicable, and basically be the lace head cover that real person hair makes.

II.Types Of Lace Wigs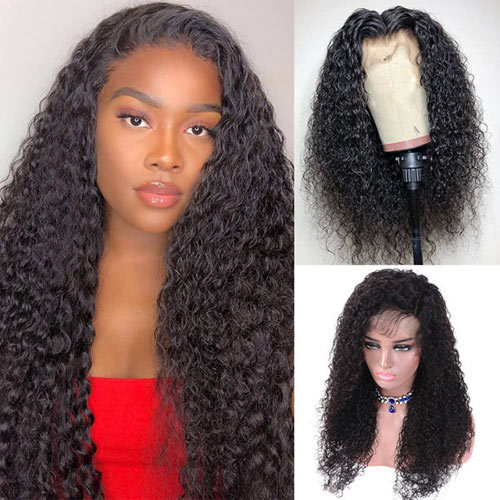 There are many types of Lace wigs on the market, such as Lace Front Wig, Full Lace Wig, 360 Lace Wig, and Lace closure Wig. Do you know the difference between them? Let me introduce the differences between these four common lace wigs.
1. Lace front wig
For the lace front wig, the area from ear to ear is made by lace, and others are made by machines. It creates a natural-looking hairline which makes the wig look more natural. There are many types of lace front human hair wigs to choose, including 13*4 lace front wigs, 13*6 human hair lace front wigs and so on.
2. Full lace wig
Full lace wigs have a base that is made fully of lace. Since it's all made of lace, this means that you can vary your hairstyle to suit your needs, such as a center part, a slant part, etc.. A full lace wig is 100% full hand-tied, style flexibility and the most realistic look glueless Wig.
3. 360 lace wig
The best 360 Lace human hair wigs are completely designed with a sheer lace around the whole hairline from the beginning to the end attached to the circle of the wig. Which makes it looks as if the wig hair is growing from your own scalp. 360 lace human hair wig can be tied into a high ponytail. Because the lace is surrounded by a circle, so will not be exposed.
4. Lace closure wig
Lace closure wigs include 4*4 lace closure wigs, 5*5 closure wigs, and 6*6 deep part closure wigs. All the closure used the best quality lace and pure hand-tied. closure wigs have professional cap design, the shape and size suitable to the majority of people, comfortable to wear. The back is strong weft hair, weft closely placed, line is invisible.

Ⅲ. Closure wig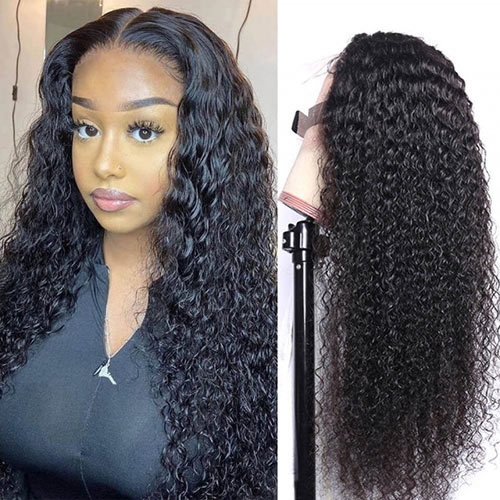 1. What is closure wig
lace closure wigs are the real beginner-friendly wigs, as the name suggests, lace closure is used at the front, with a full hairline and enough baby hair. There are many kinds of closures are sought after by beauty lovers because those bring a more natural look.
The lace closure wigs can be subdivided into 4*4 lace closure wigs, 5*5 lace closure wigs, 6*6 lace closure wigs and 2*6 lace closure wigs by size, and for type, they share Brazilian lace closure, Peruvian lace closure, Malaysian lace closure and so on.
You can choose curly lace closure, straight lace closure, body wave lace closure, deep wave lace closure or other textures lace closure according to your style.

2. Why choose closure wig

1. High fidelity
If you're looking to buy a wig, the first thing you'll want to do is buy a natural one. Thin lace and ventilated, looks nature and realistic like your real scalp. It will blend well into your real hair and handle your hairline well. So, it looks very natural when you put it on.

2. High comfort
Lace closures wigs are made with lace, a material that makes wigs seem realistic and comfortable enough to wear,It's completely no burden. So if you go for comfort, the lace closures wig is a good choice for you.

3. Protect your hair
Then you have the lace closure wig, you can change it to suit your needs. You don't have to make changes to your hair when you like a color or curl, you just have to make changes to your lace closure wig. In this way, you can protect your hair.
4. Less obvious knots
This is the main reason why it is more natural and comfortable to wear. Less obvious director means you can wear them directly after buying them, so you don't need to bleach knots. So,you don't have to wait, it saves you a lot of time and money. If you're a student or just starting out, this might appeal to you.
5. Long duration
100% human hair can last a long time, as long as you treat it right and don't hurt it. Proper care can also extend the life of your wig.

6. You don't need much care
A lace closure wig unlike other types of wigs, does not require you to go to a professional hair salon for maintenance. You just need to wash regularly and pay attention to cleanliness.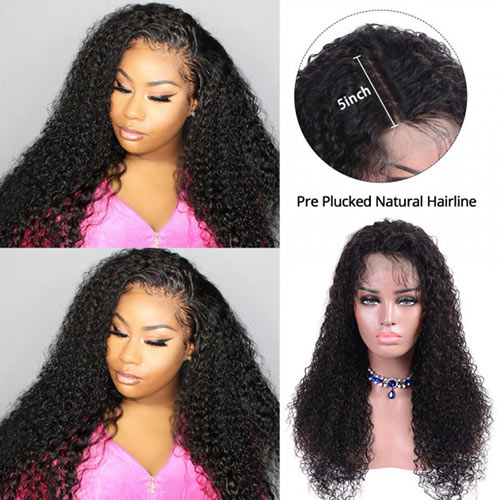 3.3.Where can buy closure wig
If you want to buy a lace closure wig, Come to Super Nova Hair. Supernovahair is the world's leading supplier of high-end human hair products. The closure wig we provide are 100% human hair, and our renderings are all real shots.
Closure wig, here you can choose the length and color of your favorite wig, We have high quality service,As well as a complete return and exchange policy, so you can rest assured to buy.

Ⅳ.Conclusion

There are many kinds of Lace wigs, including Lace Front Wig, Full Lace Wig, 360 Lace Wig, and Lace closure Wig. Of course, many other types of glueless lace wigs can be made with Lace. In this article, you can learn the differences between the four types of lace wigs.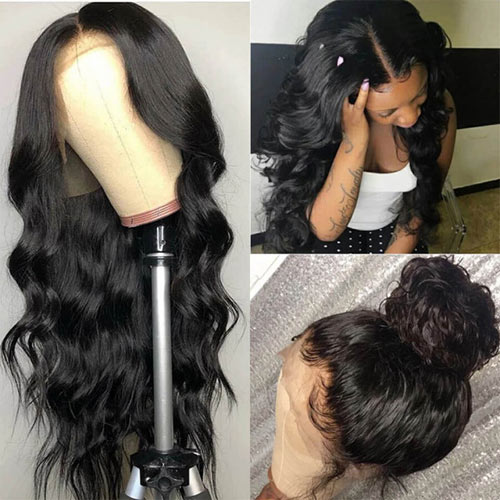 The lace closure Wig is introduced in detail, including the concept, advantages, where to buy and so on. If you have any questions about lace wigs, please feel free to come to SupernovaHair and ask questions. Welcome to SupernovaHair.