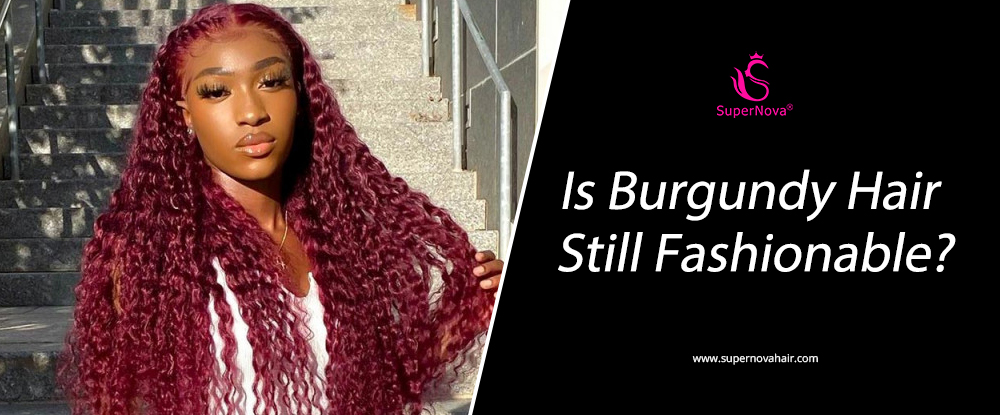 There is a reason burgundy is a massive hair trend at the moment, it looks great, it makes a statement, and it suits multiple different hair types and colors. Opting for a rich red hue can be very striking, and there are both permanent and semi-permanent dye options to choose from.
It's time for a seasonal beauty update. While you might be hesitant to ditch classic brown and black shades for the spring season, this year, burgundy hair is a strong contender for spring's biggest color trend. From curly to straight, long or short, burgundy color works with various hair styles and textures.
Where to find a burgundy color wig? SuperNova Hair store is the best place to go shopping.
99J Burgundy Body Wave Lace Front Wig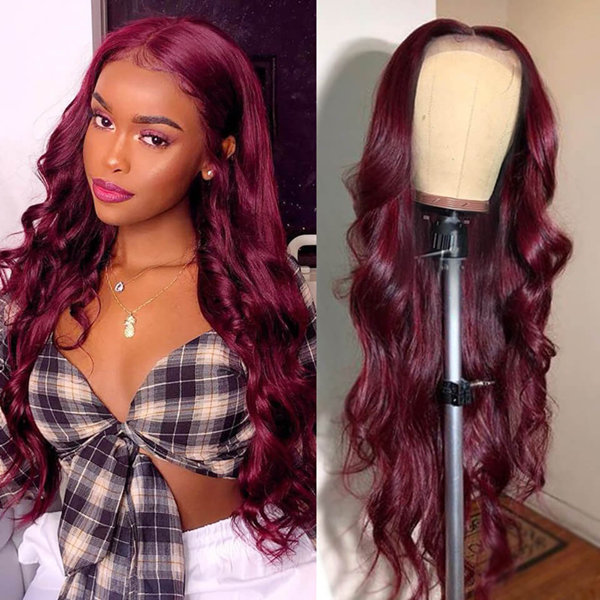 The body wave hair is a type of loose which looks very natural. It has the character of straight and curly wave. The curls of body wave looks more relax. If you are not satisfied with straight hair, and you have interests in curls, the body wave will be your first choice. Now there is the BUY 1GET 1 FREE activity for the 99J Burgundy Body Wave Lace Front Wig. Limited time activity, rush to order.
99J Burgundy Straight Hair Lace Front Wig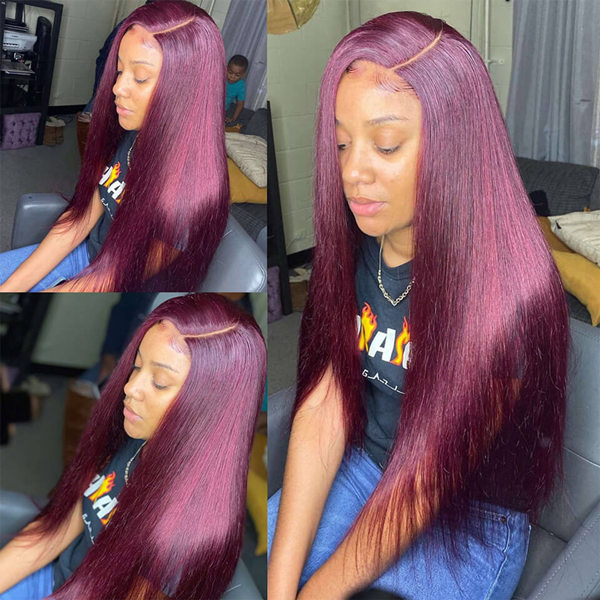 Straight hair is popular because it is easy to create different styles and looks, it is also able to look neat, tidy and well presented, which appeals to most people's eyes.
99J Burgundy Curly Lace Front Wig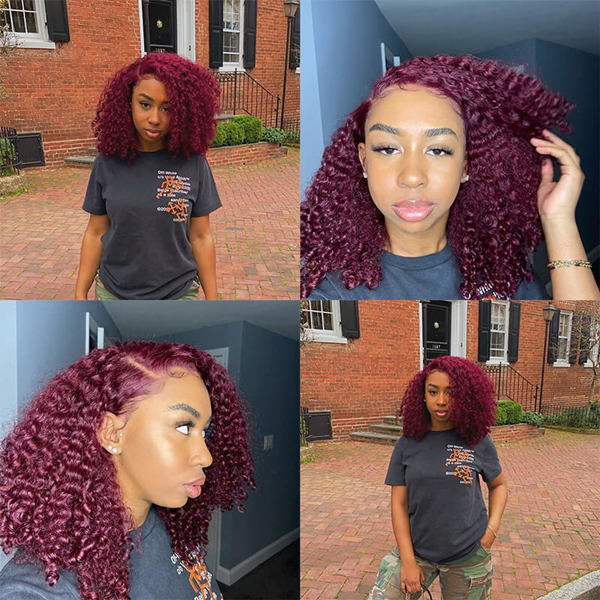 Kinky curly hair weave is now very popular. Kinky hair products give you a natural look that looks like natural hair. It make the hair dense. It makes us look healthy and confident. It has a rock-and-roll style, and it can make us happy, which is the best.
99J Burgundy Deep Wave Lace Front Wig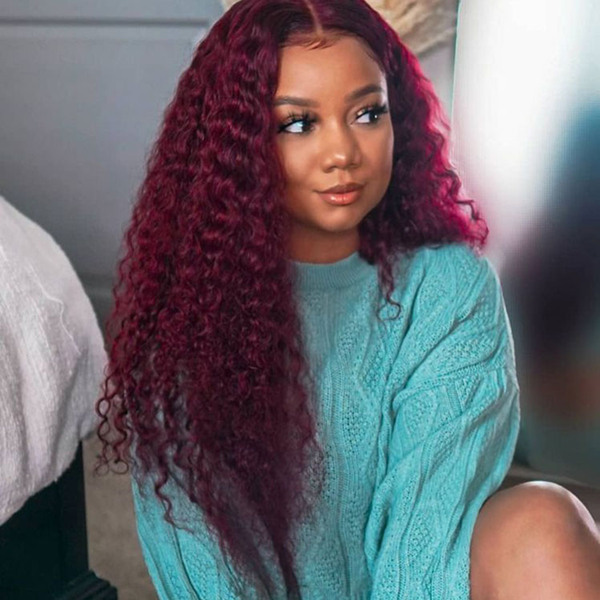 Deep wave weave hair texture flows is smooth waves but they are much deeper than body wave and that results in tighter curls. It has the same textures as your body wave weave hair, loose wave weave hair and natural wave weave but just the curls are tighter.
99J Burgundy Burgundy Loose Deep Wave Lace Front Wig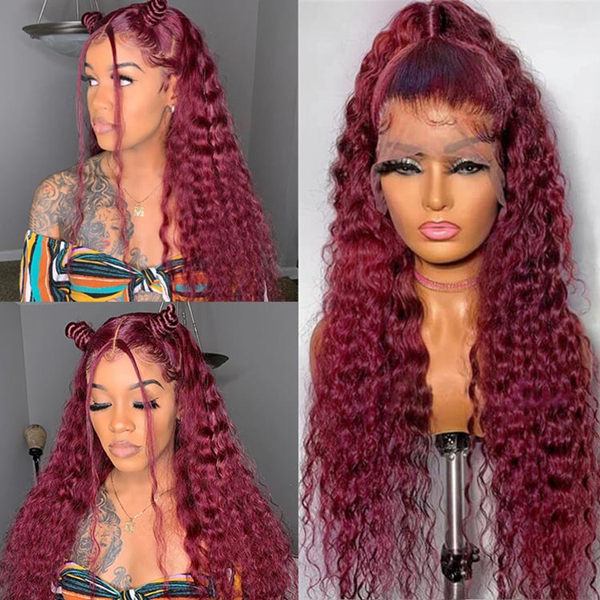 Loose deep wave hair is neither too tight nor too straight. The reason why most users prefer loose deep wave hair is that they are normally fluffier and more natural. The kind of hair is created neat and tight to get rid of shedding. Created from purely human hair, the loose deep wave is nicely bouncy and thick.
99J Burgundy Highlight Lace Front Wig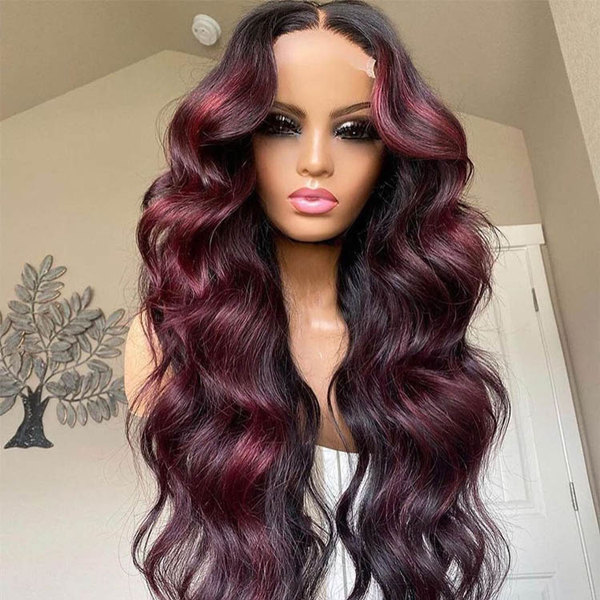 Highlights have an incredible impact on your overall look, giving your hair dimension, and enhancing your natural beauty. By simply adding the right highlights, you can frame your face, bring out your eyes, define your cheekbones, and even give your complexion a sun-kissed glow.
Now there is the super deal in SuperNova hair store. You can choose the one which you like. Up to 47% off and the extra 6% off to save money. The code is SUPER6. You will get a happy shopping experience in SuperNova Hair store.